Dividend growth investing is a popular model followed by the investing community to build assets. Companies which not only pay dividends, but raise them year after year have been shown to perform better overall for investor returns.
As part of my due diligence, I closely monitor all companies that raise dividends (or cut them) and this article shares the dividend amount changes announced by companies.
Note that only companies with a market cap of $2B+ are included, as the list of small/micro cap companies is too long to include here.
February 2017 dividend raises and cuts can be found here.
Raises and cuts from 2016 can be found in this document.
If you are interested in getting regular updates on dividend raises and cuts, be sure to follow Dividend Growth Info.
The start of the year is a busy time for companies to announce dividend increases and send more cash towards customers. February, like previous years, was a great month for dividend raises. Dividend raises were noted from companies such as: Archer Daniels Midland (NYSE:ADM), Church & Dwight (NYSE:CHD), Gilead Sciences (NASDAQ:GILD), 3M Co (NYSE:MMM), Brookfield Infrastructure Partners (NYSE:BIP), Corning Inc (NYSE:GLW), BCE Inc (NYSE:BCE), United Parcel Service (NYSE:UPS), Dr Pepper Snapple (NYSE:DPS), Harley-Davidson (NYSE:HOG), Cisco Systems (NASDAQ:CSCO), The Coca-Cola Company (NYSE:KO), PepsiCo (NYSE:PEP), Royal Bank of Canada (NYSE:RY), and many more.
Data Visualization by Simply Wall St.
Images used in this article are from Simply Wall St, a financial visualization tool that has an ingenius way of representing value, future performance, past performance, financial health and dividends -- all in one single image called Snowflake. I recently posted a review of Simply Wall St where I explain the features. If you are unfamiliar with the tool, be sure to check out the review. However, the images used below are fairly intuitive to understand.
The following lists the highest raises and cuts from the month of February 2017.
The Dividend Raises
BHP Billiton Ltd (NYSE:BHP) (NYSE:BBL)
BHP Billiton is one of the largest mining companies in the world. The company produces various commodities such as iron ore, coal, copper and uranium. The company faced trouble, just as others in the space, over the past few years, but the improvement in the commodity cycle has given BHP confident to raise dividends.
The company announced that the semi-annual dividends will increase from $0.16 to $0.40.
Dividend Raise: 150%. Forward yield is 2.1%.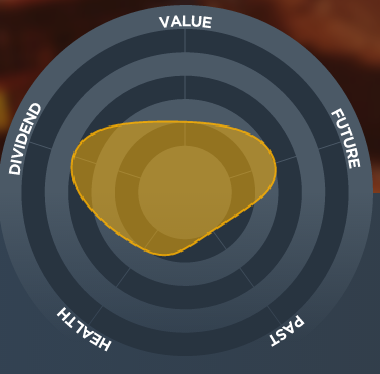 Click here for full BHP profile on Simply Wall St.
Pan American Silver Corp (NASDAQ:PAAS)
Pan American Silver is one of the larger junior silver producing company, with operations all over Central and South America. Silver prices have recovered after the bear market of 2011-2015 and the company is confident on the outlook.
Pan American Silver announced doubling its quarterly dividend from $0.0125 to $0.025.
Dividend Raise: 100%. Forward yield is 0.45%.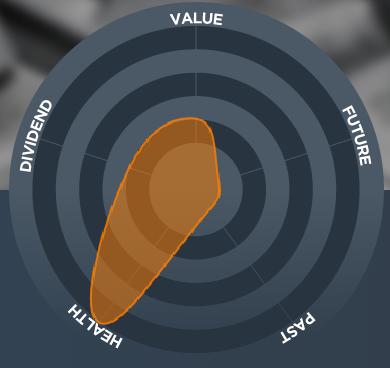 Click here for full PAAS profile on Simply Wall St.
Aetna Inc (NYSE:AET)
Aetna Inc. is a diversified healthcare benefits company. The company operates through three segments: Health Care, Group Insurance and Large Case Pensions.
Aetna has been issuing dividends since 2013 and after a freeze at $0.25, announced doubling its quarterly dividends to $0.50.
Dividend Raise: 100%. Forward yield is 1.54%.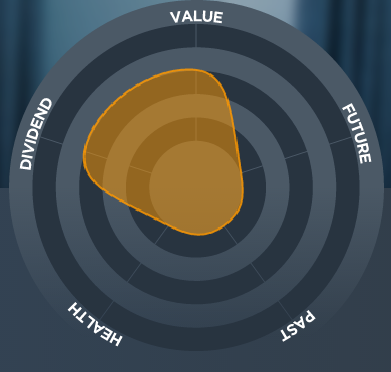 Click here for full AET profile on Simply Wall St.
Reality Shares gives AET a DIVCON rating of 3.
Lear Corp (NYSE:LEA)
Lear is a supplier to the global automotive industry. The company is engaged in supplying seating, electrical distribution systems and electronic modules, as well as related sub-systems, components and software, to automotive manufacturers.
Lear Corp announced that the quarterly dividend will be raised from $0.30 to $0.50
Dividend Raise: 66.67%. Forward yield is 1.39%.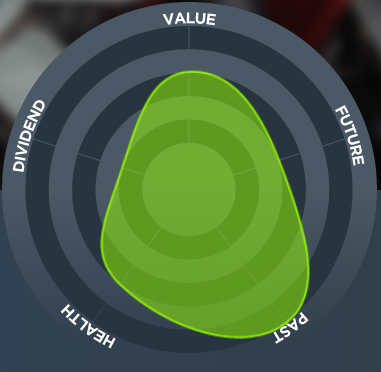 Click here for full LEA profile on Simply Wall St.
Reality Shares gives LEA a DIVCON rating of 5.
The Dividend Cuts
As much as we like to see higher profits from our investments, it is also important to keep an eye on the dividend cuts. Keeping an eye on the cuts gives us a window to view the corporate world and spot overall trends.
Columbia Property Trust Inc (NYSE:CXP)
Columbia Property Trust, Inc. operates as a real estate investment trust (REIT), which owns and operates commercial real estate properties. The Company's segments include New York, San Francisco, Atlanta, Washington, D.C., Boston, Los Angeles and all other office markets.
The company announced that the quarterly dividend will be reduced from $0.30 to $0.20.
Dividend Cut: 33.33%. Forward yield: 3.50%.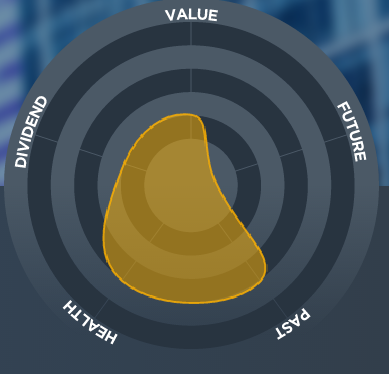 Click here for full CXP profile on Simply Wall St.
Reality Shares gives CXP a DIVCON rating of 1.
Terra Nitrogen Co LP (NYSE:TNH)
Terra Nitrogen Company, L.P. is a producer of nitrogen fertilizer products. The Company's principal products are anhydrous ammonia (ammonia) and urea ammonium nitrate solutions (NYSE:UAN). The Company conducts its operations through an operating partnership, Terra Nitrogen, Limited Partnership (TNLP).
The company's quarterly dividend is reduced from $1.77 to $1.22.
Dividend Cut: 31.07%. Forward yield is 5.03%.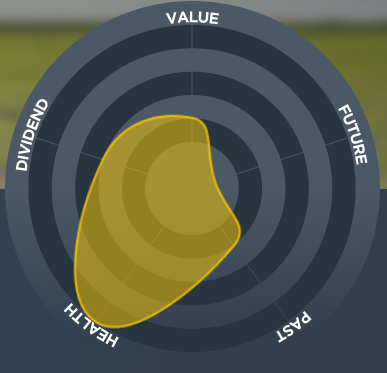 Click here for full TNH profile on Simply Wall St.
Summary
February is usually a busy month in the corporate world, as boards of directors take decisions to strategize their annual spending and returning cash to shareholders, via dividends and buybacks. This year was no different, and February marked another great start to the year for dividend growth investors. All around, there were some great dividend raises from various sectors of the economy. Investors should do their own due diligence before investing in any of the companies mentioned. Did you get any raises from the stocks mentioned?
Full Disclosure: Long ADM, BIP, BCE, PAAS. My full list of holdings is available here.
Disclosure: I am/we are long ADM, BCE, BIP, PAAS.
I wrote this article myself, and it expresses my own opinions. I am not receiving compensation for it (other than from Seeking Alpha). I have no business relationship with any company whose stock is mentioned in this article.