Stocks discussed on the in-depth session of Jim Cramer's Mad Money TV Program, Thursday, March 2.

Snap (NYSE:SNAP) did not mess up its IPO, and that shocked Cramer. "The inability of the stock exchanges and the bankers themselves to handle high-profile hot merchandise has created a sense of fragility about the whole asset class and turned a lot of people off stocks just when they were beginning to gather a full head of steam with the public," he said.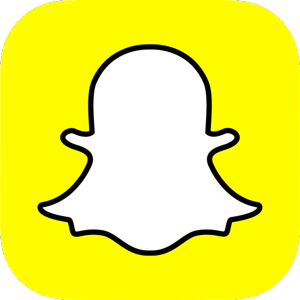 Snap IPO'd 200 million shares, which were listed at a $7 premium at $24 per share. Many called the stock overvalued, but Cramer said if something went wrong, it would have boded ill for the stock market as a whole.
The stock is valued at 35 times sales, which is twice of what Facebook (NASDAQ:FB) went public at, although Facebook was close to profitability, while Snap isn't. In Cramer's opinion, there were four things that could have gone wrong:
There was a lot of money to buy the stock. The money came from groups other than tech.
Despite the high price of the stock, there was no panic.
After Wednesday's rally, there could have been a decline, but the market was close to the 21K level.
Shares of Caterpillar (NYSE:CAT) fell 4% on news of the Fed raid, but the rest of the industrial sector barely moved even though Caterpillar is a big part of the Dow.
"A declining day following a rampaging bull run is a sign of health, especially when it is associated with a gigantic, yet well-run IPO. It should ultimately bring out more buyers than sellers, and more initial public offerings of companies that had been fearful to tap the markets," Cramer concluded.
CEO interview - Box, Inc. (NYSE:BOX)
Box reported good earnings and became cash flow-positive for the first time. The stock fell 8% after the guidance was lighter than what the Street expected. Cramer attributed the light guidance to higher spending on technology. He interviewed CEO Aaron Levie to know more about the quarter and his take on Snap's IPO.
"This is a massive milestone for our business," said Levie. Box had promised shareholders it would become cash flow-positive in Q4 of FY2017. The company has reached that milestone, and this means it can re-invest in technology that helps the business, and it won't need to raise money for the future, as it ended the quarter with cash of $200 million.
The company is expanding into enterprise space with 64 deals greater than $100K in the last quarter, and there is a lot of growth in the space. Many companies are retiring their legacy systems by switching to Box.
The Snap IPO was highly awaited, like that of Box two years ago. "My message to Snap was certainly make sure that you drive predictable consistent growth, and you over-communicate what makes you different, and then ultimately, Wall Street will really understand the story," said Levie.
Pizza wars
The pizza business is getting complicated, based on recent earnings from players like Papa John's (NASDAQ:PZZA), Yum! Brands (NYSE:YUM) and Domino's Pizza (NYSE:DPZ).
Papa John's reported a mixed quarter, with the current one being the slowest. The company's forecast continues to get lower, and it blamed declining NFL ratings and warm weather for its shortfall. Yum! Brands also showed softness, but was able to increase gross margins.
Domino's, on the other hand, hit it out of the park, and it seems like the only player to have figured out the pizza industry. Investors are getting jittery, as the pain of the restaurant industry has started affecting the pizza segment as well. Domino's is a clear exception, as it has mastered the technology aspect of the business that puts it above others.
Cramer attributed the success of Domino's to the stay-at-home economy. "Domino's just keeps outperforming anyway, and while I would stay away from the others, I think this stock remains one of the best plays on the stay-at-home economy," he said.
CEO interview - Platform Specialty Products (NYSE:PAH)
Platform Specialty Products is a rollup company that has grown via acquisitions. The stock is up 34% for the year, and the company beat estimates in the last quarter. Cramer interviewed CEO Rakesh Sachdev to find out what lies ahead.
Sachdev mentioned that PAH had acquired 7 companies in 2015. "We bought several companies, as you know, coming into 2016. We wanted to integrate these companies, which is what we have done successfully, and we have become very, very customer focused," he added.
The company is into specialty crops, unlike corn and soy, where prices are pressured. The business of specialty chemicals for autos and industrial applications is strong, with Asia showing good growth. The revenues from energy markets were down, but the CEO said the margins are healthy with oil price at $50, and he hopes President Trump will lift the sector.
Viewer calls taken by Cramer
CSX Corp. (NYSE:CSX): Cramer doesn't think the stock has a lot of upside left.
Wal-Mart (NYSE:WMT): The Mad Money host likes Amazon (NASDAQ:AMZN) instead, as it's a pure growth stock. Everyone should have a pure growth stock in their portfolio, he opines.
United Parcel Service (NYSE:UPS): Although UPS looks cheap, Cramer prefers FedEx (NYSE:FDX).
::::::::::::::::::::::::::::::::::::::::::::::::::::::::::::::::::::
Jim Cramer's Action Alerts PLUS: Check out Cramer's multi-million dollar charitable trust portfolio and uncover the stocks he thinks could be HUGE winners. Start your FREE 14-day trial now!
Get Cramer's Picks by email - it's free and takes only a few seconds to sign up.