On February 2, Xcel Energy Inc. (NYSE:XEL) released their Q4 results, reporting EPS of $0.45 which beat estimates by $0.01, and revenue of $2.79 billion which missed estimates by $530 million. This mixed Q4 report makes one wonder whether or not Xcel Energy is worth considering as a long-term investment.
Company Overview
Xcel Energy is a utility holding company that is headquartered in Minneapolis, Minnesota, has a workforce of approximately 12,000 employees, and a market capitalization of $22.07 billion.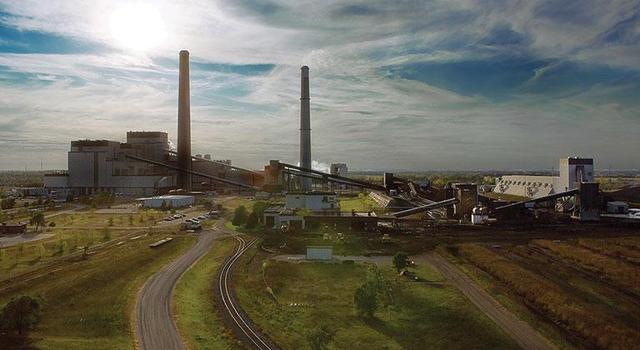 Through its four subsidiaries - Northern States Power-Minnesota, Northern States Power-Wisconsin, Public Service Company of Colorado, and Southwestern Public Service Co. - Xcel Energy serves 3.3 million electrical consumers and 1.8 million natural gas consumers in Colorado, Michigan, Minnesota, New Mexico, North Dakota, South Dakota, Texas and Wisconsin.
Competitive Advantage
Generally speaking, as investments utilities boast two main advantages. First, they possess a geographical monopoly over the territories which they serve, as it is expensive to build power plants (which limits the chances of prospective competitors doing so where an established provider exists) and it is costly to switch energy providers (which limits the chances of customers who have to power their homes from changing from one energy provider to another).
The second main advantage that a utility has is government regulation. Utilities are regulated to ensure that customers are protected from price gouging, and the regulations that are brought to bear on the utilities involved make it cost-prohibitive for a competitor to attempt to offer an alternative service. Combined, these factors make utilities as stable an investment as it gets.
Xcel Energy's ability to benefit from these advantages can be gleaned from its revenue and net income figures over the past five years:
| | | |
| --- | --- | --- |
| Year | Revenue ($) | Net Income ($) |
| 2012 | 10.13 billion | 905.23 million |
| 2013 | 10.91 billion | 948.23 million |
| 2014 | 11.69 billion | 1.02 billion |
| 2015 | 11.02 billion | 984.49 million |
| 2016 | 11.11 billion | 1.12 billion |
Further proof of Xcel Energy's profitability can be gleaned from the dividends it has rewarded shareholders with over the years: Xcel Energy has paid consecutively rising dividends since 2004 - a thirteen-year streak that only a profitable company can sustain.
Valuation
Currently, Xcel Energy is trading in the mid-$40 range with a price-to-earnings ratio of 19.89, a forward P/E ratio of 17.93 and offers a dividend yield of 3.28% with a sustainable payout ratio of 60.70%. Both the trailing and forward P/E ratios are higher than Xcel Energy's five-year average P/E ratio of 16.7, and its current dividend yield is lower than its five-year average dividend yield of 3.61%. This suggests that Xcel Energy is somewhat overvalued at this time, as does the fact that it is trading just 1.84% shy of its 52-week high.
So what is fair value for Xcel Energy? Well, earnings per share over the last twelve months was $2.21, and EPS growth for the next five years is estimated to be 5.32%, leveling off to 5.20% thereafter. Using an 11% discount rate - the stock market average - I calculate fair value for Xcel Energy to be $40.29. The stock is thus currently overvalued by 9%.
Final Thoughts
That Xcel Energy is an excellent company which has served its investors well cannot be doubted, and it is definitely a hold at this time. However, prospective investors who are seeking to initiate a position here would be wise to wait until the share price pulls back closer to fair value before doing so, as it is hard to recommend a stock that is trading 9% above fair value - especially an established utility stock which is not likely to supply huge growth rates for its investors going forward.
DISCLAIMER: The author is not a financial professional and accept no responsibility for any investment decisions a reader makes. This article is presented for information purposes only. Furthermore, the figures cited are the product of the author's own research and may differ from those of other analysts. Always do your own due diligence when researching prospective investments.
Disclosure: I/we have no positions in any stocks mentioned, and no plans to initiate any positions within the next 72 hours.
I wrote this article myself, and it expresses my own opinions. I am not receiving compensation for it (other than from Seeking Alpha). I have no business relationship with any company whose stock is mentioned in this article.