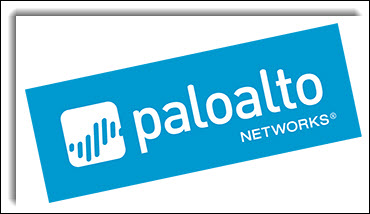 Quick Take
Security technology company Palo Alto Networks (NYSE:PANW) has announced the acquisition of LightCyber for $105 million in an all-cash deal.
LightCyber will add behavioral analytics and machine learning technology to PANW's offerings.
We won't begin to see results for another four quarters as we await PANW's refocusing efforts in light of recent sales performance disappointments.
Target Company
Israel-based LightCyber was founded in 2011 by Chief Product Officer Giora Engel and Michael Mumcuoglu to apply behavioral technologies and machine learning to better detect security threats.
The company is headed by CEO Gonen Fink and has developed what it calls the LightCyber Magna attack detection architecture that develops a baseline system analysis and detects and defends against anomalies versus that baseline.
Below is a brief explainer video about LightCyber's Active Breach Detection approach:
(Source: LightCyber)
LightCyber says that its system produces fewer false alerts, "over 62% of all Magna alerts and 99% of confirmed alerts are investigated, remediated, or deemed useful by Magna customers."
The company raised more than $36 million in venture capital investment from investors including Battery Ventures, Access Industries, Amplify Partners and Israel-based investors Glilot Capital Partners, Shlomo Kramer and Vertex Ventures.
Acquisition Terms, Rationale and Commentary
PANW acquired LightCyber for $105 all cash, or approximately 2.9x its capital investment.
LightCyber probably didn't have material revenues, so the deal was likely valued as a "team and technology" purchase, rather than revenues or earnings accretion.
LightCyber will continue to operate as a standalone service while it is integrated by PANW "by the end of the calendar year."
PANW management believes it needs to bolster its behavioral and machine learning threat detection capabilities with the deal.
M&A activity in the security space is extremely busy as incumbents aim to speed up their product roadmap by acquiring machine learning and behavioral threat startups.
For example, I profiled another similar transaction in my recent piece, Radware Acquires Seculert For Machine Learning.
PANW has been on a measured acquisition cadence, acquiring CirroSecure in 2015 and Cyvera in 2014 to add various capabilities.
Being able to sell additional capabilities should provide PANW with a more robust selling proposition, which the company is in dire need as it recently posted disappointing financial performance resulting in a stock swoon, from $150 per share to $115.
PANW management is in the midst of a go-to-market revamp, and hopefully it can "walk and chew gum" at the same time by integrating LightCyber during a corporate refocusing.
We won't see real results from the LightCyber acquisition for at least another four quarters, but as PANW's management understands it has a problem and is taking the initial steps to get the company back on track.
I write about IPOs, follow-ons, secondaries, and M&A. If you want to receive future articles automatically, click the Follow button at the top of the article.
Disclosure: I/we have no positions in any stocks mentioned, and no plans to initiate any positions within the next 72 hours.
I wrote this article myself, and it expresses my own opinions. I am not receiving compensation for it (other than from Seeking Alpha). I have no business relationship with any company whose stock is mentioned in this article.