Costco Wholesale Corporation (NASDAQ:COST) reported earnings yesterday, after the bell, and missed on both the top and bottom lines. COST reported revenue of $29.13 billion, (up 5.7% y/y), missing estimates by $90 million. COST also reported Q2 net income of $515 million or EPS of $1.17, missing estimates by $0.19. Net income fell from $546 million, or $1.24 EPS, last quarter.
Despite the slight miss, comparable store sales figures were strong. Costco's comparable store sales rose in Q2 by 3% in the U.S. and 8% in Canada, while the warehouse club's other international markets saw comparable store sales decline by 2%.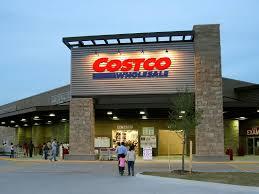 Source: iFotosoft
Membership Fee Bump
Costco also announced that, effective June 1, 2017, it will increase its annual membership fees by $5 for its U.S. and Canada members with Goldstar, Business, and Business add-on memberships, which will now cost $60. For Executive Members, the increase will be $10 to $120 per year. The upside for customers is that the maximum possible reward will increase from $750 to $1,000. COST announced the fee increase will impact about 35 million members.
These membership fee increases will take some time before they fully impact the bottom line since memberships come up for renewal on a rolling basis. In fact, CFO Richard Galanti discussed this delay in the earnings call and said "Membership fee increases take about eight fiscal quarters to get into the income statement on the membership line because of deferred accounting."
The impact of an increase won't start hitting until a year after the June implementation. But, eventually, COST will see its bottom line expand about $260 million, assuming consumers do not end their memberships. These increases are a relatively small amount compared to the total cost of a membership so I don't anticipate too many members leaving because of the increase, especially given the benefit of the increased rewards level. Historically, COST has enjoyed substantial customer loyalty with renewal rates coming in a bit over 90% in the U.S. and Canada, and 87.7% worldwide (in the most recent quarter). Furthermore, during the earnings call, management explained that it continues to see increasing penetration of the Executive Membership program in countries where it offers it. In total, it ended the quarter with 48.3 million memberships compared to 47.9 million in the same period last year.
The last membership price hike was in November of 2011, and during the earnings conference call, an analyst asked whether or not it saw membership declines when it last increased prices. Management was quick to offer that it did not expect renewal rates to decline and even offered that renewal rates may increase since it is converting more members to the Executive Membership, which has historically had a higher renewal rate.
Furthermore, management doesn't believe that the competitive environment will negatively impact renewal rates from this price hike and was quite emphatic about that: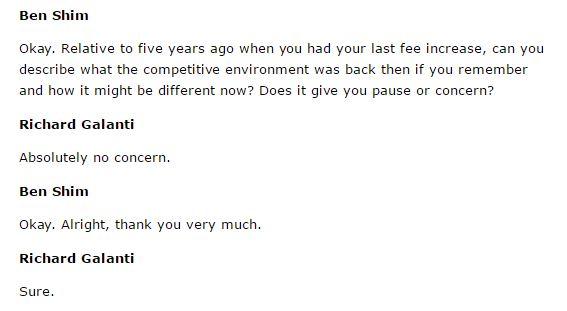 Source: Earnings Call Transcript
Corporate Tax Rate Benefit
COST's bottom line should also benefit from a lower corporate tax rate. In Q2, COST's effective tax rate was 35.6%. With corporate tax rates expected to decline anywhere from 15% to 20% under the Trump administration, the company will see a significant benefit.
In the most recent quarter, COST had income before income taxes of $809 million, so even assuming no growth, COST will see significant benefits. If the tax rate was 20% in this quarter, its net income would have been $641.2 million as opposed to $515 million. And, if the corporate tax rate was 15%, net income would have been $681.65 million. This net income increase would have led to basic net income of $1.46 (under a 20% tax rate) or $1.55 (under a 15% tax rate), compared to the reported $1.17.
Valuation
Despite these positives, it appears that the market has already priced in these savings. Since the November election, COST has risen from the $140 level to today's price of around $170.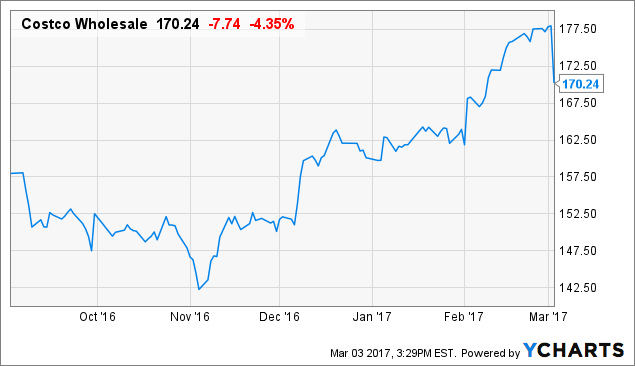 Moreover, this return has outpaced the general market, as shown by the chart below. This likely reflects that the market has priced in the unique benefit that Costco and other U.S. retailers would receive with a lower corporate tax rate.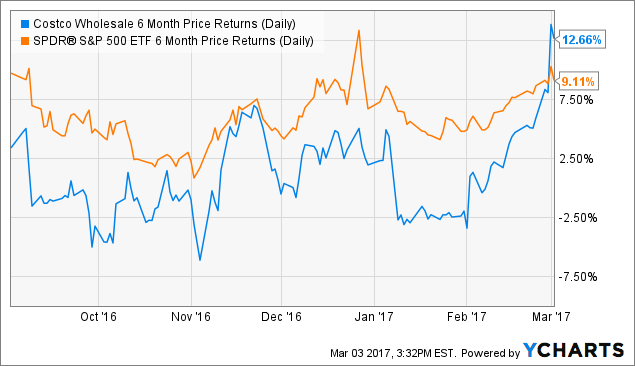 COST 6 Month Price Returns (Daily) data by YCharts
Border Tax Risk
On the flip-side, the border adjustment tax could have a significant impact on COST since about half of its cost of goods sold come from imports. When asked about this during the Q&A portion of the earnings call, management said it is unsure what will happen, but ultimately believe it will be negative for consumers as it will lead to a rise in prices. Management is also concerned about other countries retaliating in response, which would be quite bad for its business. It said it is not big on lobbying, but is involved through the Retail Industry Association. This remains a significant risk that is very difficult to predict and quantify.
Final Remarks
Costco reported a slightly disappointing quarter, missing on both the top and bottom lines. However, membership fee increases starting June 1st will significantly benefit COST's bottom line. Moreover, a decreased corporate tax rate will also help this retailer generate better returns for shareholders. Nonetheless, it appears that the market has priced in those benefits and COST could see a severely negative impact from a border adjustment tax. At this point, I am bullish on COST's overall business fundamentals, but with such a significant risk being subject to the vagaries of politics, I'm going to sit on the sidelines.
Disclosure: I/we have no positions in any stocks mentioned, and no plans to initiate any positions within the next 72 hours.
I wrote this article myself, and it expresses my own opinions. I am not receiving compensation for it (other than from Seeking Alpha). I have no business relationship with any company whose stock is mentioned in this article.