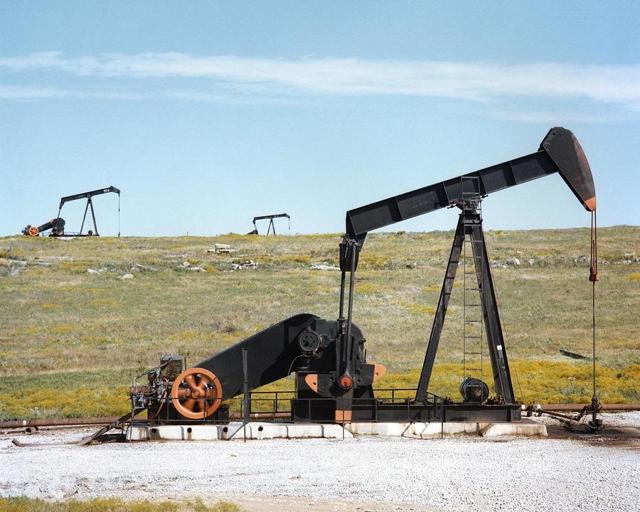 source: Stock Photo
Apache Corporation (NYSE:APA) did set itself up for some failure when it announced the potential its discovery at Alpine High represented, with the market rewarding it for the growth possibilities in the years ahead.
While I still believe it's too early to draw conclusions about the overall potential of Alpine High, it does appear at this time it'll be dominated by gas rather than oil, which is considered a negative by some - at least in the short term.
With a number of its peers poised to ramp up oil production, Apache looks like its oil output through 2018 will be, for the most part, flat.
Combined with its decision to boost its CapEx this year by almost 60 percent to $3.1 billion, it could struggle with earnings for the remainder of this year and part of 2018, depending on how much it'll get out of Alpine, Midland Basin, and its North Sea start-up - Callater. They'll also play a big role in how the company performs in 2018.
Apache's discount
The market was disappointed in the well results from Alpine, which put a damper on expectations concerning long-term, future growth from that asset.
For the short term though, it's more the weakness in first-half onshore volumes from North America, downtime in the North Sea, and gas plant maintenance in Canada that has resulted in the company now trading at a discount.
The weak outlook for U.S. oil growth and the "large share of low-multiple international cash flow" could result in the discount widening before it reverses direction. With the increase in CapEx and reduction in oil output, the share price of the company is likely to experience more pressure.
For investors with a bullish outlook for Apache for the long term, the next few months could provide a series of low entry points to add to or take a position in the company.
The major negative catalyst for Apache
Looking at its competition in the upstream energy space, and the more aggressive ramping up of production, Apache will probably face a major negative catalyst in being ignored because of its lack of a compelling narrative over the next couple of years, against its peers, which are going to boost production far beyond what Apache is able or willing to at this time.
A number of midstream companies have also been investing in growth projects which will pay off over the next couple of years, with two of my favorites being Phillips 66 Partners (NYSE:PSXP) and Enterprise Products Partners (NYSE:EPD).
Obviously midstream firms aren't direct competitors with Apache, but they may vie for investor dollars in the energy space, and in that regard, especially on the income side, they may take away some interest from an anticipated lower performer.
Upstream companies like ConocoPhillips (NYSE:COP), BP (NYSE:BP) and EOG Resources (NYSE:EOG) should be able to overcome that bias because of lowering costs while increasing production. There is also the superior distribution or dividend these companies offer, outside of EOG Resources, which doesn't offer as much as Apache does.
Even so, because of EOG being considered a company ready to take off, growth prospects should overcome the lower income it generates versus Apache's. I'm using EOG as a proxy for all the upstream producers Apache is competing against for investor dollars. Many of them are in similar positions as EOG is.
In the end, Apache doesn't offer the income many upstream or midstream companies offer, and even if it beats some of its competitors, they, overall, have a much more robust growth trajectory over the next 18 months or so.
The most important negative catalyst for Apache is it's slowing down at the exact time it should be speeding up. Unless it surprises to the upside over the next couple of quarters, this is likely to weigh heavily on the share price of the company.
Conclusion
Apache probably has good long-term prospects, and patient investors could do very well if they buy in at discount prices before the strengths of the company kick in.
I'm still not ready to conclude the assumed results from Alpine High, but at minimum, in the short term, those wells that have been drilled have a lot more gas than oil in them, and for now, that isn't positive for Apache.
Taken together with the increase in CapEx in 2017, along with the projected decline in oil production, it will make it difficult for the company to generate positive momentum. That said, since expectations are starting to wane, any surprise to the upside will give the stock of the company a disproportionate boost.
My thought is the company is going to experience some downward pressure for at least several months. Even though it projects an increase in output in the second half of 2017, it will be accompanied by hefty spending increases. That will shrink margins and earnings, and will offset some of the estimated revenue growth.
The good news is the company is standing good on its debt maturities, which won't have any meaningful impact over the next couple of years.
I see this as a potential buying opportunity for investors that like Apache. Once it starts to return to its growth narrative, it'll probably be difficult to find a price point that will present itself over the next several months, and possibly 12 to 18 months.
Disclosure: I am/we are long EPD.
I wrote this article myself, and it expresses my own opinions. I am not receiving compensation for it (other than from Seeking Alpha). I have no business relationship with any company whose stock is mentioned in this article.