Since early February, customers of financial institutions have received one bit of good news after the next. First, Charles Schwab (NYSE:SCHW) cut its trading costs from $8.95 to $6.95. Then expense ratios were slashed by Vanguard with the CEO admitting, "Investors have won." Fidelity then shook up the landscape by setting the bar even lower at $4.95 per transaction. E*Trade (NASDAQ:ETFC) joined late in the fun by announcing a slash in their trading costs to $6.95. Schwab didn't want the wind stolen from its sails so the company quickly moved to match Fidelity at $4.95.
Whew, cutting fees is exhausting.
Schwab then advertised the chart below comparing itself with competitors but omitting certain key players such as Interactive Brokers (NASDAQ:IBKR) and Robinhood. One thing is clear: The race toward zero or nominal trading fees is real and here to stay.

(image credit)
So what's all this got to do with contributing to your 401(k)? As I was reading the newspaper yesterday I stumbled upon this question-and-answer column. In the post, an individual asks the expert whether he should keep directing money into his 401(k) in an effort to save money. Instead of offering an immediate endorsement, the expert replied that it depended on how the 401(NYSE:K) was performing.
My immediate thought was, "Are you kidding me?! Of course he should max out his 401(k) contributions." But then I started to remember some other stories I've read recently detailing the many class-action and other lawsuits against employers due to excessive fees, poor investment options and mismanagement of their 401(k) plans, including the very ironic Morgan Stanley (NYSE:MS) and JP Morgan Chase (NYSE:JPM).
Suffice to say, typing a 'News' search via Bing for the four words: 1) 401k, 2) members, 3) sue, 4) plan, produces almost twice as many results (653,000) than the words: Janet, Yellen. Not good.
At the same time, states across the country (the last-men standing in the defined-benefit camp) are quietly shifting toward defined-contribution only plans themselves for members. Virginia's proposed defined-contribution plan narrowly missed passing the General Assembly this year and the governor of Maryland endorses a comparable plan for his state. Others are following suit. But what are these 401(k) plans and what can we do about their burgeoning presence as our (soon to be exclusive) savings/retirement vehicles?
The IRS defines the 401(k) as a plan that allows employees (often with an employer match) to contribute a portion of their wages to individual accounts. Investment choices provided by the plan administrator are often tied to various benchmarks or index funds depending on the investor's expected retirement date, tolerance for risk, and general predilection for diversity. The current cap on employee contributions is $18,000 per year. Those individuals age 50 and older can contribute an additional $6,000 each year.
The shift toward 401(k) plans is real and here to stay. That shift is often attributed to shortfalls in reserves to fund pension obligations and is a separate problem (for another day). So where are we, the employees, supposed to turn if we don't have a pension option and the 401(k) plans aren't up to snuff (to put it nicely)? It seems like the employee is getting kicked to the curb every which way he turns.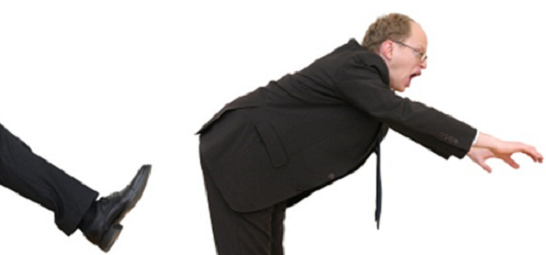 (image)
The way I see it, we have some homework to do. The first thing is to research our plan(s) to determine whether or not the 401(k) provider is charging too many fees that are beatable using the brokerages listed in the beginning of this post. I decided to look mine up as an employee of Virginia to see how it matches up.
The first item I examined was the expense ratio of the fund itself. The fund I looked for was the S&P 500 (NYSEARCA:SPY) equivalent. This appeared pretty quickly. (image from ICMA-RC user account).

Now .01% is an extremely low expense ratio and seemed utterly unbeatable compared with S&P 500 options at other brokerages. However there is also an annual account maintenance fee of $30.50.
Throwing another plan into the mix for comparison, I glanced at the Thrift Savings Plan, which is the 401(k) equivalent for federal employees. I found that the C Fund (the SPY equivalent) carries a net administrative expense of .038%. That is pretty darn good as well. However, it is nearly 4x what I am currently paying to invest in a (practically) identical fund. I don't know about you, but I wouldn't pay 4x more for the same vehicle or a house. Or even a bagel for that matter.
I don't have access to many private employer plans but I would love to know what other plan administrators charge and the various expenses associated to get a better idea (I encourage you to add a comment at the bottom of this post) of just how much of our supposed primary savings tools is swallowed in fees. I did find this chart below which shows what a few brokerages are charging to invest in SPY and other funds.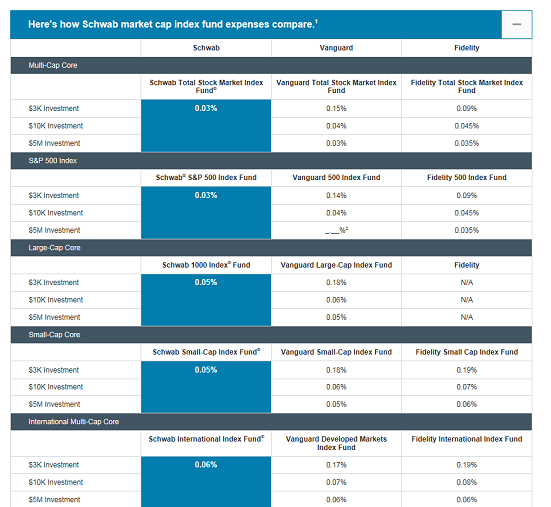 Interestingly, while my state-sponsored plan was amazingly cheap for the SPY-equivalent, it was over twice as expensive as the TSP to gain international exposure. The expense ratio for that fund came to .09% compared with the .039% offered by the TSP. Also, the state-sponsored plan tacks on that annual $30.50 fee as well.
Researching deeper I found that the state-sponsored plan included many more investment options but most charged elevated fees that would diminish returns significantly. I've read enough Tony Robbins' books to know that fees can add up quickly. Here's just a snippet, "…a 1 percent reduction in fees can add an additional 10 years to your retirement income." If that's not reason to pay attention and pull up your account right now then what is?
Beware the Fee-monster: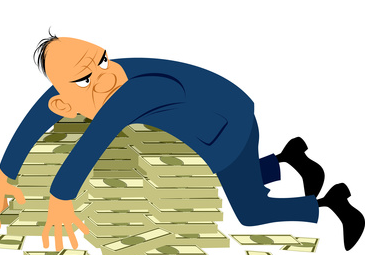 What's further worrisome is that I imagine the TSP and state-sponsored plan are some of the cheapest in the industry which makes me really nervous for those private sector folks.
Another option is to limit contributions to the 401(k). Contribute enough to get the match (if applicable) but nothing further. If your plan charges excessive fees, why pay more when cheaper equivalents exist?
One reason folks rely on the 401(k) is due to tax advantages. You defer tax on any investment gain and reduce your taxable income in the process. This is an excellent benefit, however you will wind up paying Uncle Sam eventually...potentially in a higher tax bracket.
Another reason folks like the 401(k) choice is due to the auto-deduct nature and certain plans have escalator riders attached to them nudging folks to contribute more as they years pass. Automatic saving is a smart move and increasing savings is even smarter. You can't spend what you don't see. Thankfully, most reputable brokerages make it just as easy to automatically transfer funds. Some even offer commission free ETFs.
Yet another reason folks may like the 401(k) is that you can't withdraw funds from it without paying a 10% penalty unless you are near retirement age (59.5). This forces you to think twice before yanking funds. Personally, I like to be in charge of when I can and can't access my money, and if I want to retire at 50 instead of 59 then I'd have that flexibility in the self-directed brokerage route.
Conclusion:
I encourage you to thoroughly examine your 401(k) plan administrative fees to determine if you may be better off funneling money directly to a discount brokerage instead. As the price war intensifies and more and more commission-free ETF options arise, the choice may be more compelling than you'd imagine.
I expect many 401(k) administrators to drop their fees in concert with these brokerages so keep a watchful eye on that as well. It is almost always prudent to contribute up to the match. Anything above that level requires some due diligence reviewing the investment options, fees, and expense ratios.
The 'performance' of SPY and SPY equivalents in the Q&A column referenced above should be more or less identical no matter where you buy it. However if the expert meant the performance 'net of fees', well that's a totally different story.
Disclosure: I am/we are long SPY.
I wrote this article myself, and it expresses my own opinions. I am not receiving compensation for it (other than from Seeking Alpha). I have no business relationship with any company whose stock is mentioned in this article.