Despite the fact that the social media boom is coming to an end, Snap Inc. (NYSE:SNAP), the parent company of Snapchat, had a very successful IPO with the shares rising almost 60% from its issue price of $17. Although the retail investors didn't get to ride the entire rally-as it opened at around $24-the stock is still up considerably.
Although the social media boom is coming to an end, the stocks in the sector are still trading in bubble territory. The likes of Snap, Twitter, and even Facebook to an extent, are trading at valuations they will struggle to justify in the years to come. You can make a case for Facebook's valuation given its digital marketing market share, profitability, and remarkable growth. However, as for Snap, I don't see how the company can justify its current valuation, and I have a couple of reasons for my rationale.
Growth doesn't do justice to valuation
Snap currently commands a market cap of over $31 billion. To put the overvaluation into perspective, the company only generates about $400 million in annual revenue, meaning the stock's P/S ratio currently stands at over 77. By comparison, Facebook has a P/S ratio of 14.3.
Although Snap's revenue growth rate is a lot higher than Facebook's, it still doesn't justify the substantial premium that the market is putting on it because of Snapchat's slowing DAU growth.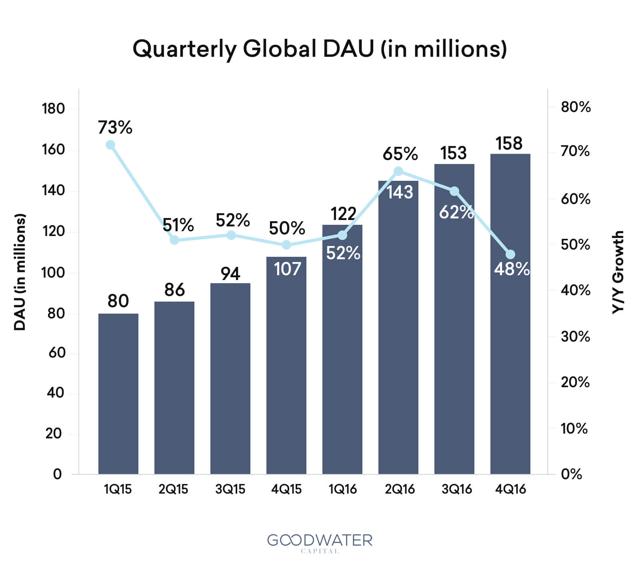 Source: Goodwater Capital
As you can see from the chart above, Snapchat's sequential user growth has slowed down dramatically in the last three quarters and stood at just 3% from the latest quarter. Although I am not an advocate of sequential comparisons, you can see from the chart below, the growth of daily active users is relatively consistent in the social media space, and seasonal factors do not affect it by a margin significant enough to make the comparisons void.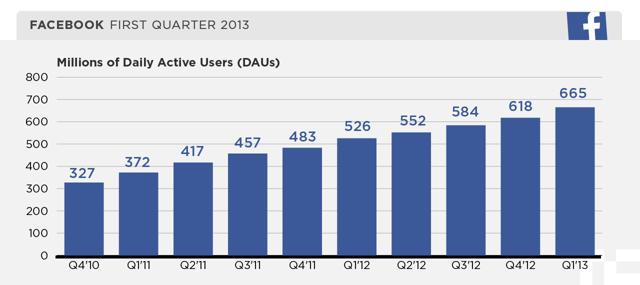 Source: Tech Crunch
So, Snapchat's DAU growth chart not only points towards a slowdown in user growth but also makes for a tough YOY comparison in the quarters to come. Snapchat may maximize its reach soon in the future and there's uncertainty surrounding the platform's ability to grow beyond its current demographics. Combine that with the slowdown in sequential growth and you have a good reason to not own the stock.
Should you short it?
Although Snap's overvaluation is evident, it is still not a good enough reason to short the stock. Timing a short correctly in a bull market is a very tricky task and given the recent momentum of the stock, I think investors shouldn't short it just yet.
Even other fads like GoPro (NASDAQ:GPRO) and Fitbit (NYSE:FIT) kept on rising for months after their IPOs before the eventual crash. While I don't expect Snapchat to crash as hard as either one of them, I do think the stock can head a lot higher from current levels before the eventual crash.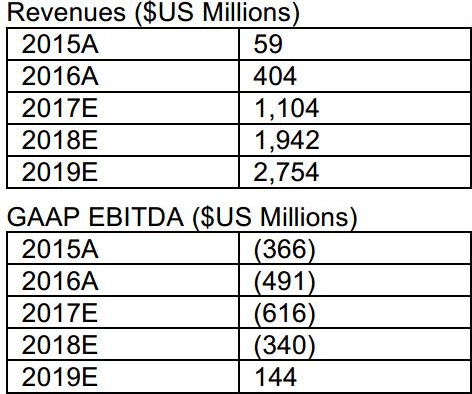 Source: Goodwater Capital
As you can see from the image above, Snap's revenue growth rate has been exceptional over the past two years and is expected to stay strong for at least three more years. Moreover, the company is also expected to turn profitable by the end of FY 2019.
As it is evident from the likes Facebook, the market usually puts a hefty premium on social media companies as long as they continue reporting impressive revenue growth and consistent improvement in profitability.
The fact that Snap's revenue is expected to grow in triple digits despite a slowdown in user growth rate indicated that the company' ability to meet the estimates depends on its ability to monetize its core user base. Hence, in my opinion, investors should keep a close eye on Snap's monetization initiatives as it can paint a very clear picture of the stock's future movement.
Conclusion
It seems like Snap's owners have exploited a market that is hungry for a fresh high-profile IPO by cashing out almost $1 billion in shares. At current levels, Snap is clearly overvalued, and the slowdown in Snapchat's user growth rate will make it further difficult for the company to grow into its valuation. However, as mentioned above, Snap can continue trading at irrational on account of its strong revenue growth and path to profitability.
The company's ability to justify its current price, or move higher, largely depends on its ability to monetize its core user base. Thus, I think investors should keep close tabs on the company's monetization efforts and make their decision accordingly. However, as of now, I think investors should watch the stock from the sidelines and wait for a significant irrational move, in either direction, before taking a long or short position.
Disclosure: I/we have no positions in any stocks mentioned, and no plans to initiate any positions within the next 72 hours.
I wrote this article myself, and it expresses my own opinions. I am not receiving compensation for it (other than from Seeking Alpha). I have no business relationship with any company whose stock is mentioned in this article.