Okay, if you are anything like me (which means getting carded for anything other than the AARP discount stopped a while ago), you are saying to yourself "WTH (yep, family friendly) does stay woke, make bills mean"? Well, you will notice this week I did not add the "no fluff" guarantee, because, well, this is semi fluffy. I have added "stay woke, make bills" in honor of the Snap (SNAP) IPO. My daughter (college student) sent me a text with a picture of a snapchat she received discussing the Snap IPO (as much as anything can be discussed in a snapchat). It said simply "stay woke, make bills."
I scratched my head and assumed there must have been a typo or it was new investment lingo that I haven't heard. Breaking out my Ovaltine decoder ring and making use of the code which cracked Enigma (okay, I simply called my daughter) I determined this was code for "stay alert and focused and you can make money." Now we all know, so stay woke.
Having dispensed with the SNAP-fueled fluff, the mortgage REIT preferred universe: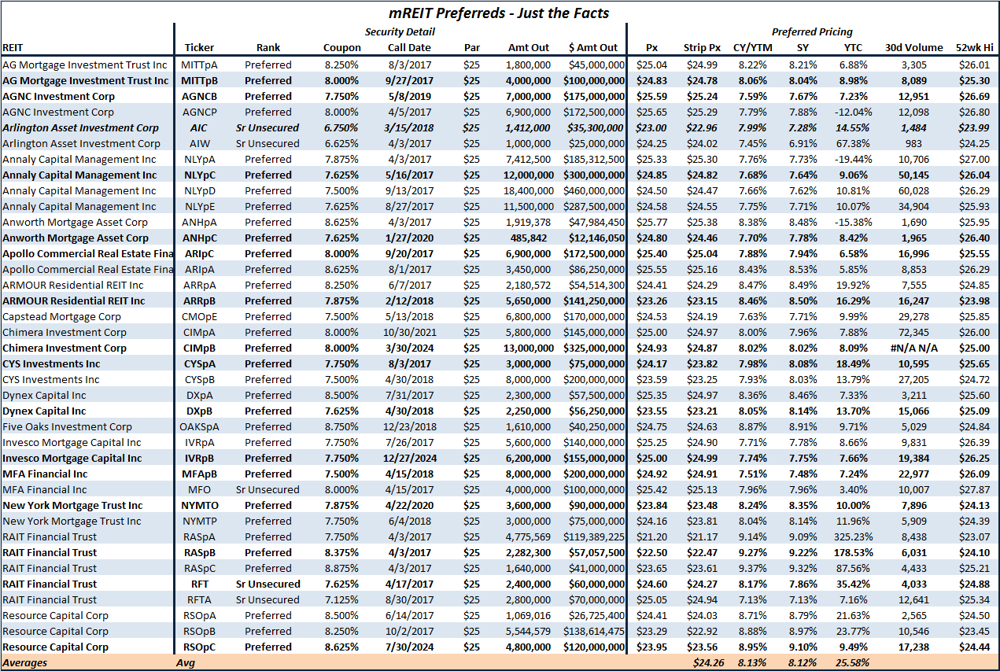 Note that Arlington Asset's (AI) two senior unsecured issues have been added by request, broadening the universe out a little further.
There have been no changes in the optimal list except choosing the AIC as the representative issue from Arlington.
There wasn't much of a change in the optimal list from a price/yield perspective.
Graphically: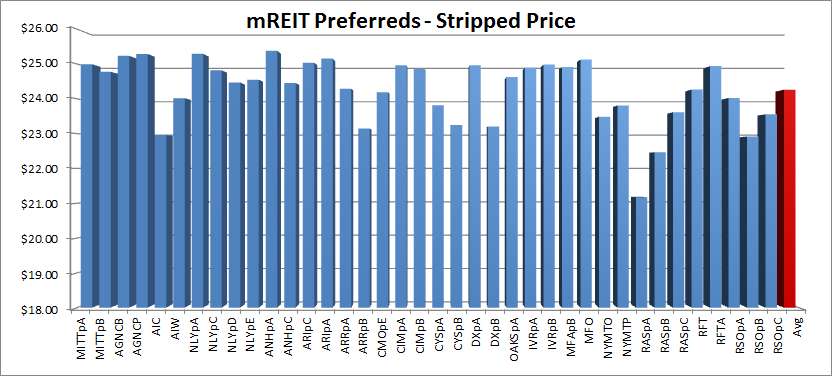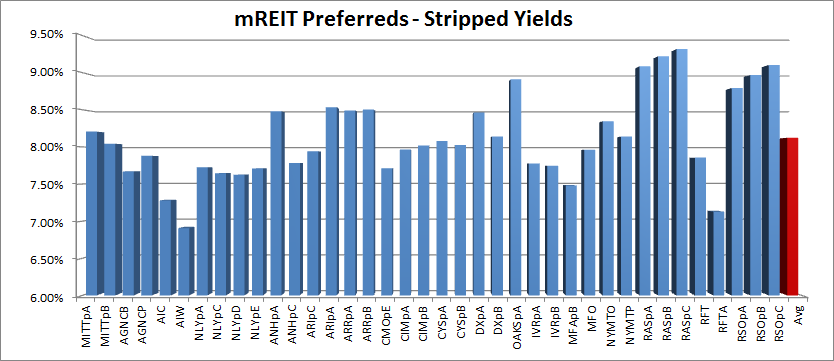 Week over week, the cost of stability is a little higher as equities underperformed preferred. Arlington is also skewing the numbers with its whopping 10%+ give up to go from equities to senior unsecured.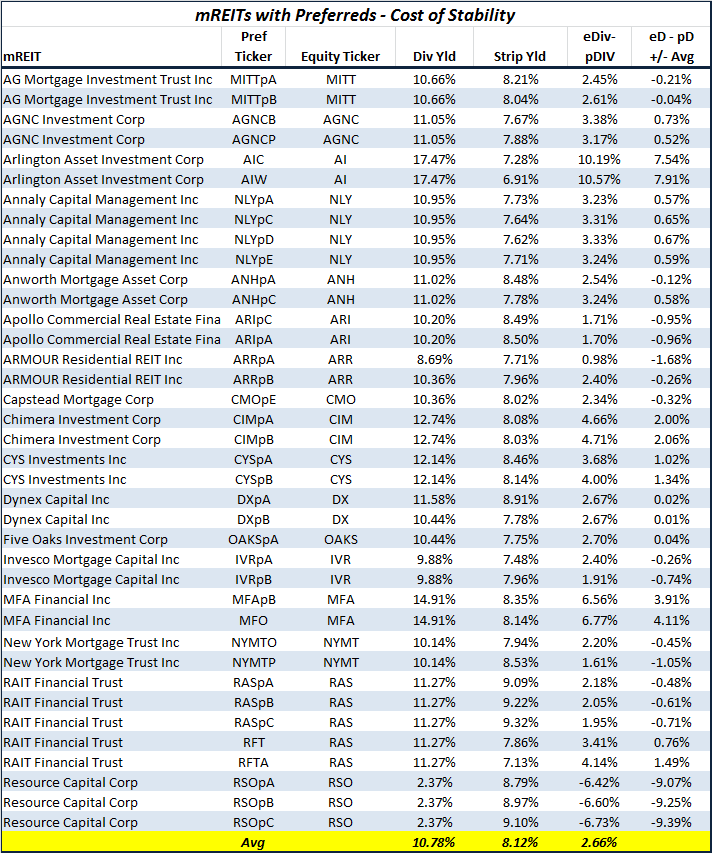 Graphically: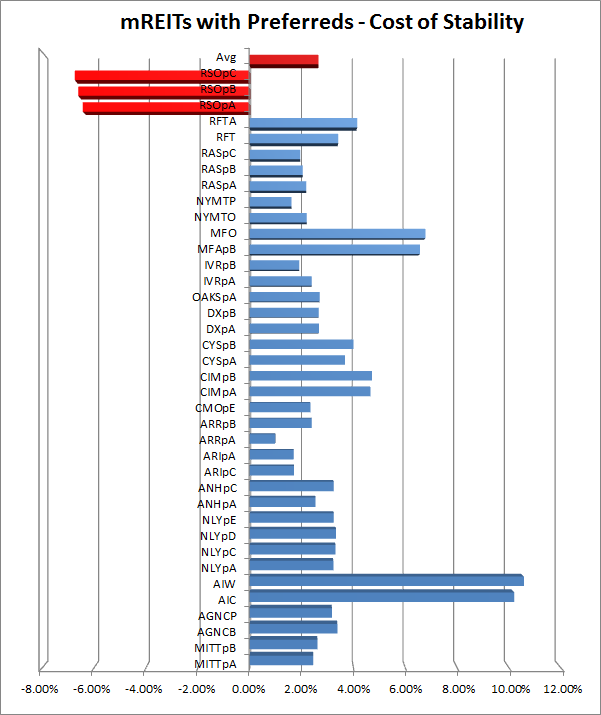 The risk premium (stripped yield less Treasury yield) is 564 bps this week, again, influenced by AI, but primarily due to Treasuries widening out more than the preferreds.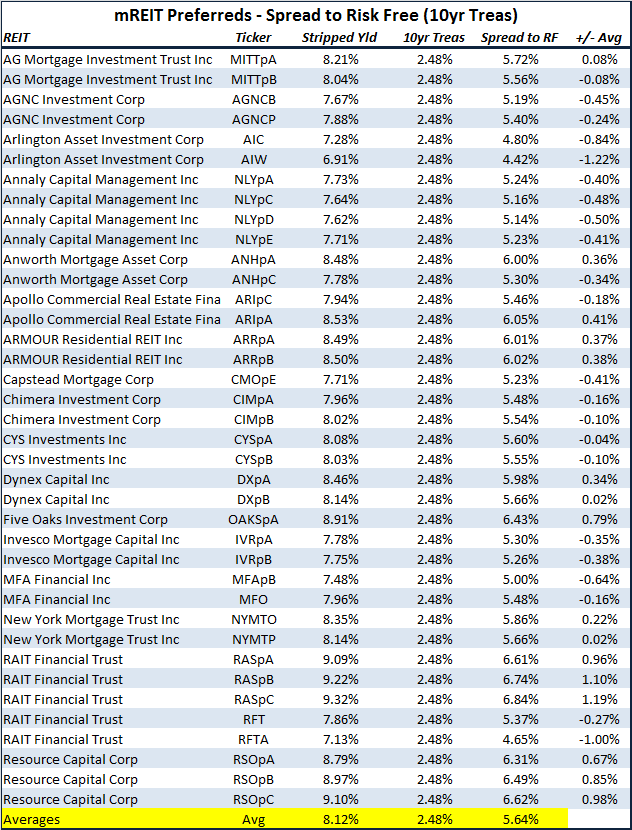 Graphically: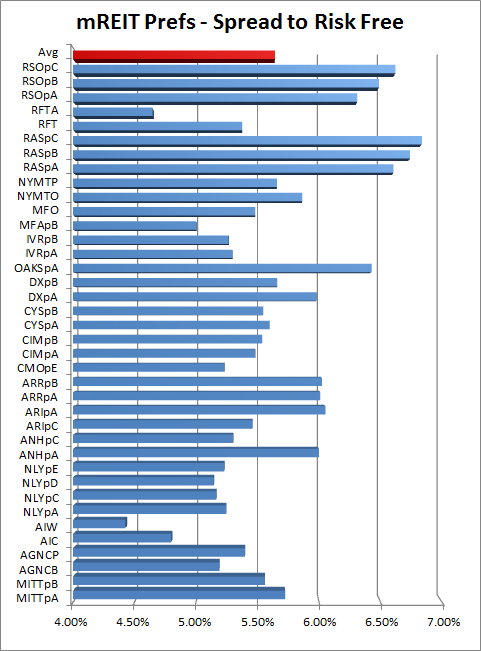 Equities underperformed preferreds by over 100 bps last week (ouch).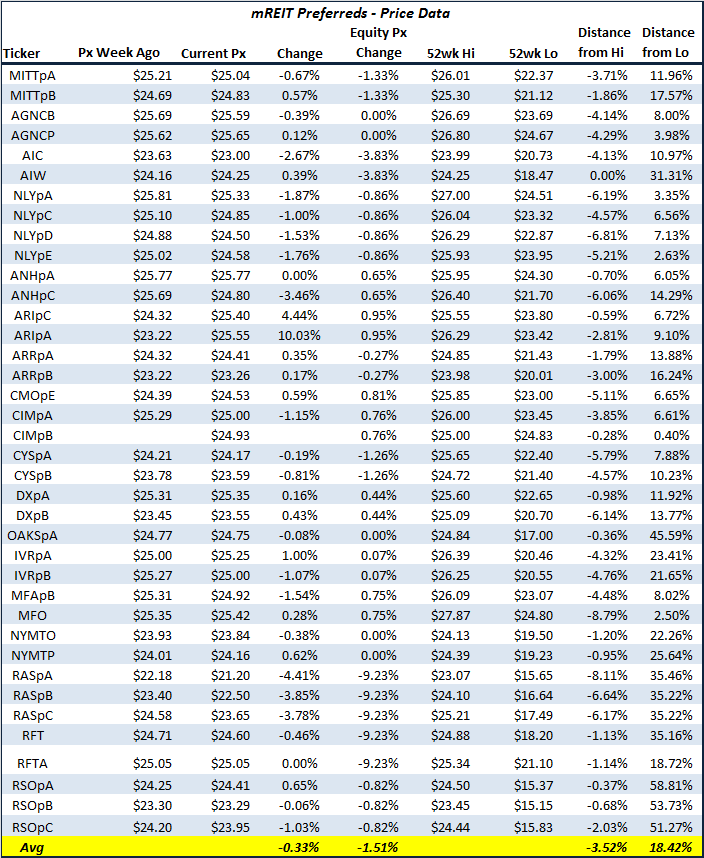 High/low graphically: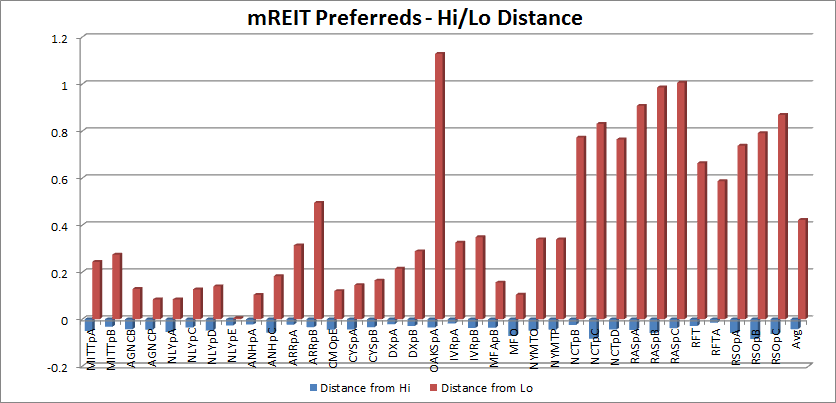 Equity data (note the underperformance of the newly added AI in the short term):

Surprisingly, a chart:
This week, I have included the swaps rates again as they will help influence the underlying performance of the equities. I am going to also add Treasuries. Honestly, I am considering doing a market update sheet weekly, which would have the swaps plus more stuff that I follow closely (rates, VIX, sector performance...). Not committing to it, as I don't want to fall short on time and leave folks hanging (partially why I have not attempted a marketplace offering with mREIT and shipping preferred, market data...).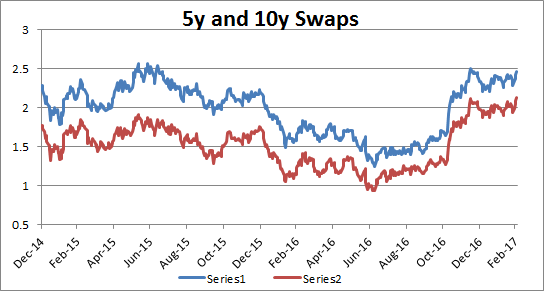 Yes, I varied from the no frills, no fluff style, but honestly, I had to share the new lingo that seems to accompany disappearing pictures.
Stay woke, make bills!