Regular readers know that I invest mostly for growth. Our long positions via common stocks, ETFs and equity mutual funds represent the growth side. I think of this as unfurling the sails when the wind is most favorable.
But to remain upright as the wind picks up, every good ship needs ballast. That's where our preferred shares, floating rate bond funds and smart beta holdings come in. Only, capturing the wind can be dangerous when it blows too hard.
Most investors buy preferred shares because they pay a better dividend than most other investments of similar quality. They recognize as well that dividends paid to preferred shareholders are typically paid before common shareholders can receive dividends, and that preferreds are senior to common shares in a company's capital structure. They also understand that preferred shares purchased below par with a high coupon rate might also be called early, provided a nice capital gain. (The excellent website quantumonline.com has all this information in an easily understood format.)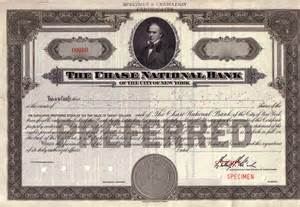 What many do not know, however, is that some preferreds have interest rates than can be reset.
One argument against preferreds, and nearly every other type of income, is that they tend to decline in value as rates rise. But while preferreds can be issued in many different denominations - $25, $50, $100 are the most often individual investors see - they are also issued, often as private placements to large institutional investors, in denominations of $1000. And these are most often the preferreds that rest in favor of the holder as interest rates rise.
Some companies which have issued these preferreds, which are often classified as FRNs (floating rate notes) because of their reset feature, are General Electric (NYSE:GE), Wells Fargo (NYSE:WFC), Goldman Sachs (NYSE:GS) and JPMorgan (JPM.) Banks are big issuers of institutional preferred and, as the beneficiaries of rising rates, know they can sweeten their offerings by offering resets as rates rise.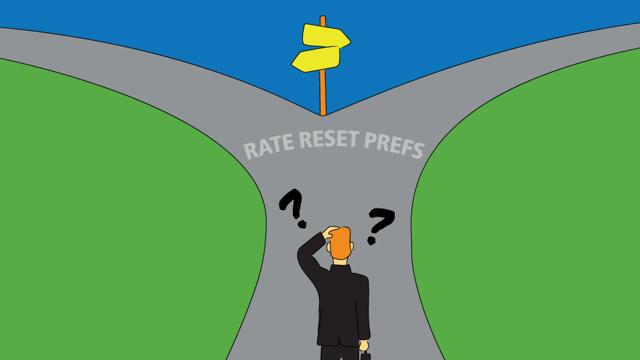 These institutional preferreds usually trade over the counter rather than on exchanges, so the spreads can be awful. It pays, in this asset class, to use an active fund manager or ETF that can buy in sufficient size and with sufficient savvy to select the best. One such offering that I and many of my clients own is the Nuveen Preferred Securities Fund A (MUTF:NPSAX).
(I buy Class A shares because, as an RIA, I receive the $1,000,000 breakpoint on Class A shares, meaning our clients pay no load. But rest assured, there are many other classes of shares, including some exclusively for 401(k)s and 403(b)s. Check your own company's retirement plan offerings.)
Whichever class of shares you conduct your own due diligence on, you will find that more than 80% of the fund's current holdings are in securities whose coupons can reset. And about ¾ of the fund's holdings are in these institutional class shares that are difficult to buy in quantities of less than a thousand or more shares. The current yield for NPSAX is 5.4%, it has an exceptionally low annual turnover of 15% and its expense ratio is just 1.07%. Over the past 10 years, including the fiasco of October 2007 to March 2009, $10,000 invested in NPSAX became a shade over $18,000.
Boring? Yes, to some. But I need ballast, lest the ship list too far and heels over. NPSAX fills one of those "ballast" positions for my clients and my family accounts. I like to have some positions I don't need to check minute to minute - or even daily!
------------------------------------------------------------------------------
Disclaimer: I encourage you to do your own due diligence on issues I discuss to see if they might be of value in your own investing. Past performance is no guarantee of future results. Even our 18-year track record of returns does not guarantee continued success. Good luck or other factors could have played a role. You are welcome to contact me at joe@stanfordwealth.com with any questions.
You may also take a look at our current model portfolio and other recent articles written only for subscribers by selecting the "Premium" button below the headline, above. You can look at the entire site (published for more than 20 years, but only available on SA since February) for 2 full weeks without obligation.
Disclosure: I/we have no positions in any stocks mentioned, but may initiate a long position in NPSAX over the next 72 hours.
I wrote this article myself, and it expresses my own opinions. I am not receiving compensation for it. I have no business relationship with any company whose stock is mentioned in this article.