By Joe Amato, President and Chief Investment Officer - Equities
Will Europe's elections become a high-water mark in the growth of populism?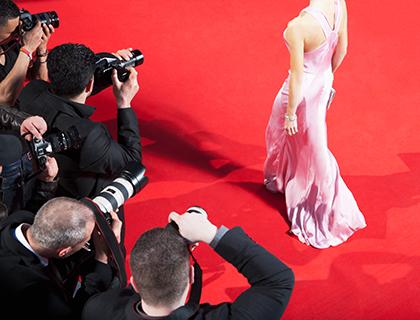 Last week, the S&P 500 (NYSEARCA:SPY) hit a new peak, buoyed by U.S. President Donald Trump's address to Congress. At the same time, the U.S. dollar was riding high as the futures market started pricing in the probability of a rate hike later this month at over 80%. As my colleague, Brad Tank, observed in his piece last week, "Yellen Takes the Reins," the U.S. Federal Reserve is becoming more assertive in terms of its implementation of interest rate policy.
Global equity markets, meanwhile, continued to grind higher, despite the threat of rising interest rates in the U.S. and increased talk of tapering for the European Central Bank.
We have devoted many recent CIO Weeklies to the run-up to the U.S. presidential election and the policies of the new administration - and no doubt, we shall return to the subject in future editions. But this week, it seems timely to turn our attention to the raft of forthcoming elections in Europe. A major reason for our cautiousness on European equity markets is the uncertain political environment. As we saw in the recent "Oscars" TV broadcast, the winners may be a big surprise.
Going Dutch
The first of these important elections takes place March 15, when voters in the Netherlands go to the polls. Many commentators see the Dutch election as a bellwether as to what might happen in the rest of Europe, particularly in the event of a victory by Geert Wilders, the extreme right-wing candidate who leads the PVV (or Party for Freedom). Recent opinion polls suggest he is in first or second position, running neck-and-neck with the right-wing liberal party (VVD) led by Prime Minister Mark Rutte. However, should Wilders win, many of the other main parties have ruled out the possibility of going into a coalition with him, so in that respect, the election is wide open. But a Wilders victory would sound an ominous note for politicians and markets alike.
Brexit or "Stay-xit"?
In Britain, we should see the invocation of Article 50, the first step in leaving the European Union, by the end of March at the very latest. Britain then has two years to negotiate an exit deal. Key issues up for discussion include trade deals, outstanding debt obligations and the right of EU nationals to stay in the U.K. - and vice versa for U.K. nationals living in the EU. The tone of the Article 50 announcement, whether for a "hard" or "soft" Brexit, will be closely scrutinized, particularly by currency markets.
One intriguing subplot is the possibility of Nicola Sturgeon, leader of the Scottish National Party, demanding a second referendum on Scottish independence at the same time Article 50 is invoked. Should this happen, the political situation in Britain may become yet more uncertain.
France: Is Le Pen Mightier than the Sword?
Back in Continental Europe, we have the first round of the French elections on April 21. Last week, Republican candidate Francois Fillon shrugged off concerns about his candidacy and announced that he was still standing for election. However, the independent center-left candidate, Emmanuel Macron, is a ways ahead of him. And the right-wing nationalist candidate, Marine Le Pen, who is calling for the reintroduction of the French franc and has promised a referendum on France's continued membership in the EU, is out in front of both of them - at least for the first round. None of the polls to date, however, indicate that she is likely to win the second, final round, which is more likely to go to Macron or Fillon. But nothing's certain in politics, and this partly explains the precipitous fall in German bond yields over the last week or so as worried investors sought to hedge their bets.
Germany: The Last Line of Defense?
Finally, in September we have the German election, which currently looks like a two-horse race between Angela Merkel, leader of the Christian Democrat party, and Martin Schulz, the Social Democrat party candidate. At present, Merkel and Schulz are vying for poll position, with the lead switching between them, but the election is still months away, and much could happen between now and then. It's also worth noting that an Italian election may take place later this year, although no date has yet been specified.
What connects all these developments is the growth of populism, in Europe, the U.S. and elsewhere. However, whether the forthcoming European elections prove to be a high-water mark for populism remains to be seen. Support for Germany's right-wing Alternative for Germany party, for example, has fallen away recently. And last year, Austria rejected the right-wing candidate, Norbert Hofer, in its presidential election.
Against this backdrop, it's vital that investors remain focused on the fundamentals. As I wrote in my February CIO Weekly, "Separating Politics from Fundamentals," growth has continued to tick up. Indeed, beyond the political noise, the economic data is steadily improving, not only in the U.S., but in Europe as well. Earnings for the fourth quarter look favorable, business confidence is improving and inflation is rising. If - and it's a big "if" - the various European elections have favorable outcomes from an investment perspective, it would remove a major overhang in these markets, and there could be a meaningful move higher in European equity markets.
In Case You Missed It
U.S. Durable Goods Orders: +1.8% in January (excluding transportation, durable goods orders decreased -0.2%)
U.S. 4Q16 GDP (second estimate): +1.9% annualized rate
Case-Shiller Home Prices Index: December home prices increased 0.2% month over month and increased 5.8% year over year (NSA); +0.7% month-over-month (SA)
U.S. Consumer Confidence: +3.2 to 114.8 in February
U.S. Personal Income & Outlays: Personal spending increased 0.2%, income increased 0.4% and the savings rate decreased to 5.5% in January
ISM Manufacturing Index: +1.7 to 57.7 in February
ISM Non-Manufacturing Index: +1.1 to 57.6 in February
What to Watch For
- Andrew White, Investment Strategy Group
Statistics on the Current State of the Market - as of March 3, 2017
| | | | |
| --- | --- | --- | --- |
| Market Index | WTD | MTD | YTD |
| Equity | | | |
| S&P 500 Index | 0.7% | 0.9% | 6.8% |
| Russell 1000 Index | 0.7% | 0.8% | 6.8% |
| Russell 1000 Growth Index | 0.6% | 0.9% | 8.6% |
| Russell 1000 Value Index | 0.7% | 0.8% | 5.1% |
| Russell 2000 Index | 0.0% | 0.6% | 2.9% |
| MSCI World Index | 0.5% | 0.6% | 6.0% |
| MSCI EAFE Index | 0.5% | 0.3% | 4.7% |
| MSCI Emerging Markets Index | -1.3% | -0.5% | 8.1% |
| STOXX Europe 600 | 1.4% | 0.8% | 4.3% |
| FTSE 100 Index | 1.8% | 1.6% | 4.1% |
| TOPIX | 0.5% | 1.5% | 2.7% |
| CSI 300 Index | -1.3% | -0.7% | 3.6% |
| Fixed Income & Currency | | | |
| Citigroup 2-Year Treasury Index | -0.3% | -0.2% | 0.0% |
| Citigroup 10-Year Treasury Index | -1.5% | -1.2% | -0.3% |
| Bloomberg Barclays Municipal Bond Index | -0.5% | -0.6% | 0.8% |
| Bloomberg Barclays US Aggregate Bond Index | -0.9% | -0.7% | 0.2% |
| Bloomberg Barclays Global Aggregate Index | -1.1% | -1.2% | 0.4% |
| S&P/LSTA U.S. Leveraged Loan 100 Index | 0.3% | 0.2% | 1.0% |
| BofA Merrill Lynch U.S. High Yield Index | 0.3% | 0.1% | 3.0% |
| BofA Merrill Lynch Global High Yield Index | 0.2% | -0.1% | 3.0% |
| JP Morgan EMBI Global Diversified Index | -0.2% | -0.2% | 3.2% |
| JP Morgan GBI-EM Global Diversified Index | -0.9% | -0.4% | 3.6% |
| U.S. Dollar per British Pounds | -1.9% | -1.5% | -0.8% |
| U.S. Dollar per Euro | -0.1% | -0.6% | 0.1% |
| U.S. Dollar per Japanese Yen | -1.9% | -2.3% | 1.9% |
| Real & Alternative Assets | | | |
| Alerian MLP Index | 1.1% | 0.8% | 6.2% |
| FTSE EPRA/NAREIT North America Index | -1.5% | -1.3% | 1.7% |
| FTSE EPRA/NAREIT Global Index | -1.6% | -1.3% | 3.0% |
| Bloomberg Commodity Index | -0.3% | -0.6% | -0.3% |
| Gold (NYM $/ozt) Continuous Future | -2.5% | -2.2% | 6.5% |
| Crude Oil (NYM $/bbl) Continuous Future | -1.2% | -1.3% | -0.7% |
Source: FactSet, Neuberger Berman
This material is provided for informational purposes only and nothing herein constitutes investment, legal, accounting or tax advice, or a recommendation to buy, sell or hold a security. Information is obtained from sources deemed reliable, but there is no representation or warranty as to its accuracy, completeness or reliability. All information is current as of the date of this material and is subject to change without notice. Any views or opinions expressed may not reflect those of the firm as a whole. Neuberger Berman products and services may not be available in all jurisdictions or to all client types.
This material may include estimates, outlooks, projections and other "forward-looking statements." Due to a variety of factors, actual events or market behavior may differ significantly from any views expressed. Investing entails risks, including possible loss of principal. Investments in hedge funds and private equity are speculative and involve a higher degree of risk than more traditional investments. Investments in hedge funds and private equity are intended for sophisticated investors only. Indexes are unmanaged and are not available for direct investment. Past performance is no guarantee of future results.
This material is being issued on a limited basis through various global subsidiaries and affiliates of Neuberger Berman Group LLC. Please visit www.nb.com/disclosure-global-communications for the specific entities and jurisdictional limitations and restrictions.
The "Neuberger Berman" name and logo are registered service marks of Neuberger Berman Group LLC.
© 2009-2017 Neuberger Berman Group LLC. All rights reserved.