Gold miners (VanEck Vectors Gold Miners ETF GDX) have lost 8% last week. This pushes the monthly return down to -6.9%. Almost half of the 34% rally that started in December of 2016 has been erased.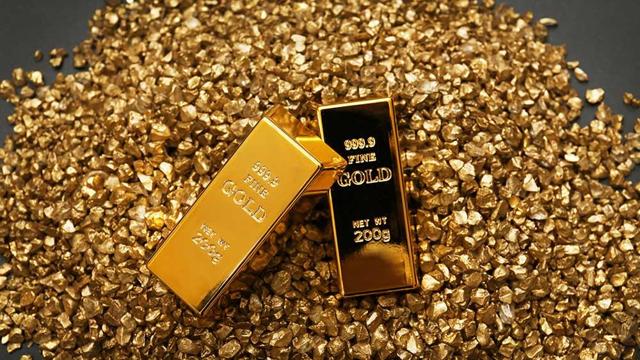 Source: investors.com
However, there is light at the end of a tunnel, and it's not a train.
The recent drop is mainly due to a stronger USD. The USD is currently rallying due to higher economic growth and the expectations that the FED is going to hike 'again' in March.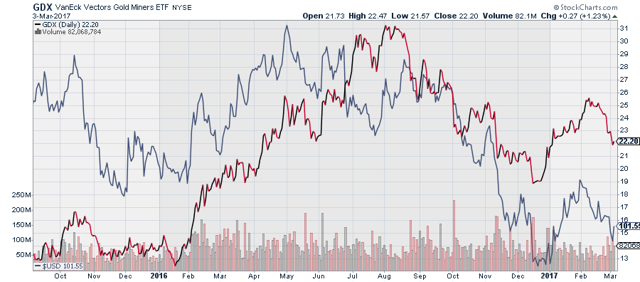 The correlation between gold miners and the USD is clearly visible. However, keep in mind that this is not always the case. The reason why it is currently valid, is the fact that rate hike expectations are the main driver behind the USD and gold.
FED funds futures are currently putting the rate hike odds at 80%. This make it almost certain that the FED is going to hike. A FED disappointment would likely cause a USD sell-off which would benefit the gold price.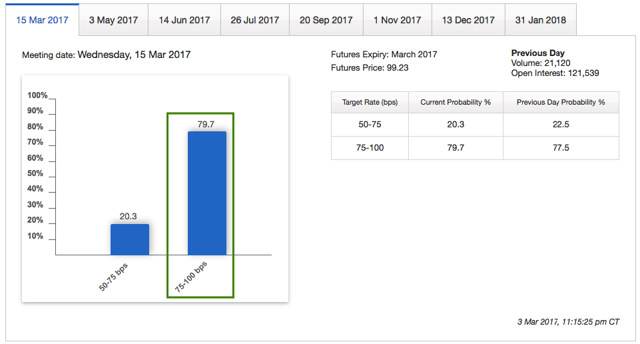 Source: CME Group
So, it's almost a certainty that the FED is going to hike. Does this mean that your gold longs are toast? No it doesn't. Mainly because people expect that gold is going to sell-off.
I will show you a few graphs that support the case for a bullish rate hike. First, let me show you the USD. The USD has always rallied ahead of hikes. Simply because traders where expecting a rate hike. That's why everyone started to position themselves. Note that I added the two most recent rate hikes. The first took place on the 16th of December 2015. The second one about one year later (12/14/16).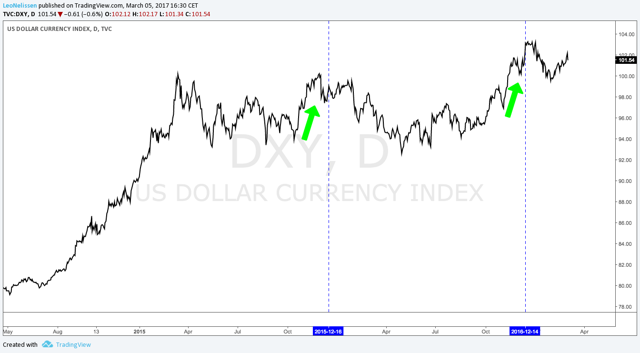 The USD always rallied ahead of a hike and weakened afterwards. It makes total sense because the market is going to reposition itself afterwards. There is a lot of uncertainty about the next hike and traders who positioned themselves ahead of the hike are selling.
The same goes for government bonds. Bonds are either going sideways or selling-off before a rate hike. Because of expectations as I mentioned above.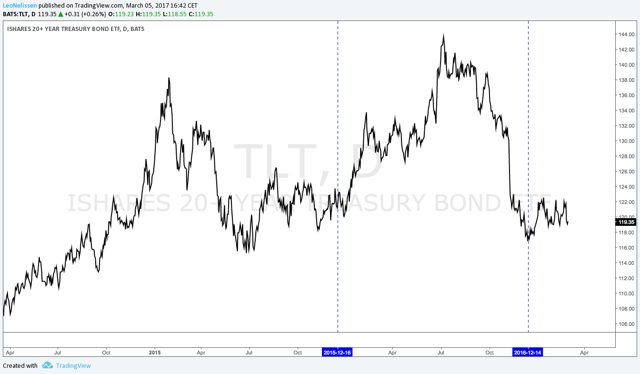 After a rate hike, we see more momentum to the upside. However, the current uptrend has become a sideways trend. This is entirely due to the above-average growth of the US economy and the time between two hikes.
Gold is showing the exact same pattern as the USD. Extreme weakness ahead of a rate hike followed by great returns, slightly after a rate hike.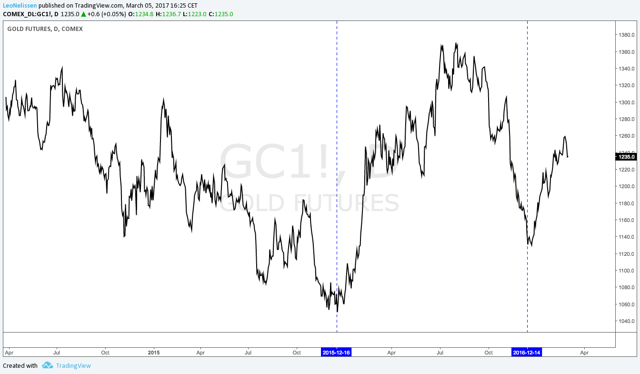 Another interesting thing we are seeing is that gold is a great tool to trades these macro themes. You get the most alpha when trading gold miners. The rallies are steeper while the sell-offs are more severe.
Conclusion
Gold and especially gold miners have caused some trouble since February. This is mainly due to the rising odds of a March rate hike. However, rate hikes are bullish. Traders close their rate hike trades after a hike. This is due to increasing uncertainty about the next rate hike and the effects on the economy. That's why gold and gold miners offer great prices after these FED events.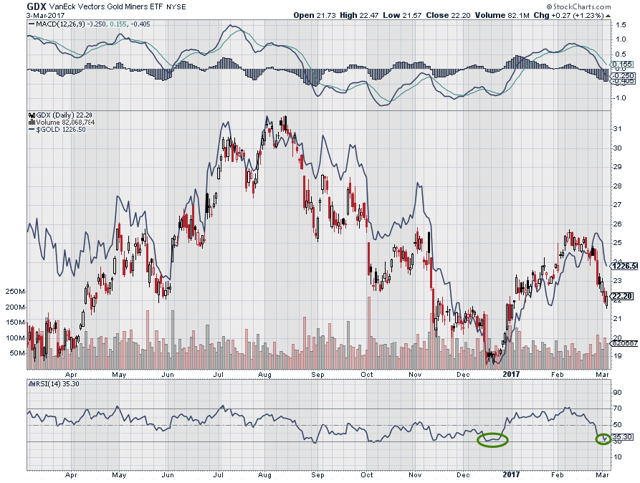 I bought a small GDX position after my previous article. I will add to this position over the next week. Mainly to benefit from the lower prices and my bull thesis. Note that I only do this because my gold position is currently very small. I would not add to full size losing trades. I marked the oversold points in the graph above. Normally, I ignore indicators like the RSI, but this point is remarkable because the technically oversold condition is backed by an increasingly interesting bull case for gold and gold miners.
Many thanks for reading my article. Please leave a comment below if you have questions, remarks or a completely different opinion. You can also send me a direct message or tweet me @LeoNelissen.
Disclosure: I am/we are long GDX.
I wrote this article myself, and it expresses my own opinions. I am not receiving compensation for it (other than from Seeking Alpha). I have no business relationship with any company whose stock is mentioned in this article.