BACKGROUND: Goldman Sachs BDC (NYSE:GSBD) is the most recent public Business Development Company in the market, going public just two years ago at a price of $20.0. From a stock price standpoint, GSBD has been a remarkable success both in the current "bull market" and in the prior period when BDC values suffered. As the chart below - extracted from the latest 10-K shows - GSBD has traded at or above its Net Asset Value Per Share most of the time since going public, and never dropping (at quarter's end) more than (8%) behind book value.

In recent quarters, with the BDC leveraged at or close to its self imposed asset coverage limits, the price premium to NAV has reached record levels as the stock chart above illustrates, even if actual financial performance has flattened out and risk has increased (the subject of our next article). A few days ago, the stock reached a price of $25.25, a whopping 38% premium to 4Q 2016 Net Asset Value Per Share.
DREAMER
The BDC Reporter - and others we've talked to - have been surprised that GSBD (unlike other BDCs that trade consistently at a premium to book like Main Street Capital, Golub Capital, Triangle Capital and Hercules Capital) has not taken advantage of investor enthusiasm for the BDC to issue new shares at a very accretive premium, and continue to expand its middle market lending footprint. In one way, GSBD's apparent caution or conservatism about growth appears almost laudable. Perhaps the external manager is reading the BDC Reporter and heeding our misgivings about BDCs growing assets in an environment of increasingly thin spreads, weak covenants and higher borrower leverage (all of which GSBD is affected by as a review of the 10-K will show)?
MIDDLE MARKET BELIEVER
However, that's unlikely, and as we'll see below, the Goldman (NYSE:GS) parent has not been shy to add middle market loan assets elsewhere in the system. Nor is it that Goldman believes that the BDC has reached its natural limits. In fact, as GSBD points out at one point in the 10-K, the overall market for middle market lending - as defined by Goldman - is seen as huge:
According to the National Center for the Middle Market and the CIA World Fact Book, the U.S. middle market is comprised of approximately 200,000 companies that collectively generate revenues of more than $10.00 trillion annually. The U.S. middle market represents nearly 33% of private sector gross domestic product, or equivalent to the world's third largest global economy on a stand-alone basis.
So, is it market prudence and concern for long-term shareholder value that has been kept from the famously ambitious Goldman organization from growing its public BDC, or are there other factors at work? Of course, no one at GSBD is commenting on the subject. For all we know when we look up from the keyboard we'll find that a secondary offering has just been announced. However, the BDC Reporter does have a suspicion - discussed below - why GSAM (the external manager of GSBD) has been a shrinking violet in terms of growth, and worries about the future too.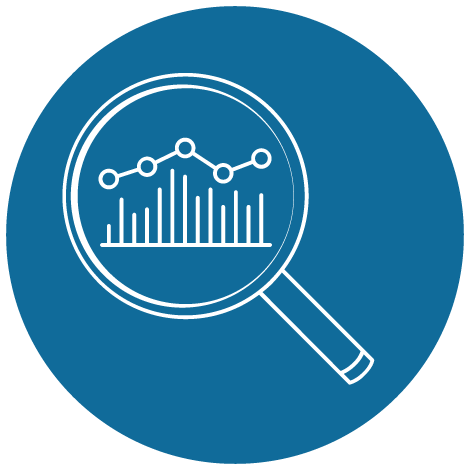 Goldman Sachs BDC: Analysis Of Conflicts Of Interest Disclosures
TINY FISH IN A HUGE POND
"The first thing you need to know about Goldman Sachs is that it's everywhere. The world's most powerful investment bank is a great vampire squid wrapped around the face of humanity, relentlessly jamming its blood funnel into anything that smells like money."

- journalist Matt Taibbi, profiling the bank for Rolling Stone magazine in 2009
Despite the famous quote above, the GSAM organization responsible for middle market lending is a tiny cog in the Goldman Sachs asset management machine. According to the 10-K, Goldman has 750 professionals managing $1.2 trillion of assets worldwide. See page 11.
By contrast, GSAM, which is responsible for GSBD, consists of just 17 individuals. The 5-member senior team, from whence the Investment Committee is drawn, have been together for 17 years. To compare and contrast, internally managed Triangle Capital (NYSE:TCAP), which manages a similar dollar value portfolio, has a 26-person team. Both organizations self originate the bulk of their loans and lend to companies of roughly similar EBITDA levels (TCAP is moving up the size scale and GSBD down).
That's a pretty small investment group and probably reflects the fact that Goldman is a relatively late entrant to the middle market lending business, despite its famous name.
NOT MUCH GOING ON
Certainly, the external manager has been able to barely increase portfolio size since going public. Last year, total portfolio assets at cost increased just $90 million. Take out the increased investment in the JV (which buys lower risk-lower return and more liquid loans for much larger sized companies than the on-balance sheet portfolio) loan assets increased less than $60 million. Since December 2014, when GSBD was still private, its non JV assets have increased only 7%.
WE'VE BEEN BUSY-ELSEWHERE
One possible reason why - which is mentioned in the 10-K in the section where shareholders are warned about the risks they face (and which - ironically - is the least read portion of the annual filing because of its long iteration of undifferentiated risk, some a clear and present danger and some as frequent as a black swan) - is that GSAM is otherwise engaged. As the extract from the 10-K shows, GSAM is managing two other Business Development Companies: Goldman Sachs Private Middle Market Credit LLC ("GS PMMC") and Goldman Sachs Middle Market Lending Corp. ("GS MMLC"). These are non-traded BDCs, a highly profitable (for the investment advisors and investment bankers associated) sub-segment of the BDC market which only gets fitful attention from the financial press, which is fixated on companies which have a ticker symbol.

SPELLED OUT
The shareholders of GSBD, therefore, have to vie for attention with two other BDC funds with identical objectives in a leveraged loan market already flooded with competitors and a paucity of "good deals", if the complaints of most every BDC on most every Conference Call are to be believed. Of course, GSBD's shareholders pay the same management fee even if their external manager is otherwise engaged much of the time.
Furthermore, GSAM's multi-tasking also creates a host of conflict of interest issues which the 10-K both describes and seeks to diminish the risk of. In the 10-K, there are 35 different risks called out relating to GSBD's "Business and Structure". We counted 8 different times these carefully constructed filings, which are typically penned and reviewed by crack corporate attorneys, mentioned conflicts of interest that might affect GSBD's shareholders. We thought it the BDC Reporter's duty to bring some of those jeremiads to our readers' attention.
GOT A BETTER DEAL OVER THERE
The economics of the different funds may cause deals to be pushed away from GSBD, as this extract explains:


SORRY, THEY GOT HERE FIRST
Or, there will not be enough loan assets generated for everyone in the Goldman family as this next extract says:

Or, Goldman could already be a lender or investor in a prospective borrower, which would cause obvious conflicts with GSBD or just may keep the Investment Advisor from even considering booking the investment in the public BDC:

Further down the 10-K (page 43), this warning is offered up:

REMEMBER THE FINANCIAL CRISIS. GOLDMAN DOES.
At some point in the future, the very fact that GSBD has Goldman in its name could affect the BDC's investments, strategy and approach or even the continuance of GSAM as its external manager. Goldman reserves the right to satisfy the demands made by its regulators, even if at the expense of GSBD and its shareholders. Read the third paragraph for a preview of a Worst Case scenario in a 2009-like situation.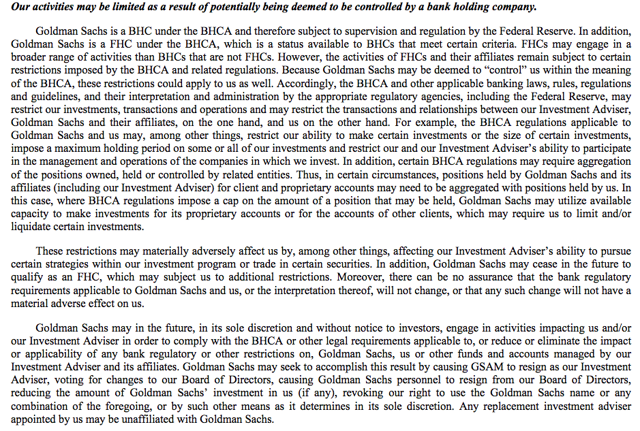 There are other conflicts besides these, but we don't want to make this article any longer than it already is, but we recommend any shareholder (existing or prospective) to read all the risk disclosures to get the full picture.
GOLDMAN SAYS
Of course, both in the 10-K and on its Conference Call, the Investment Advisor promised to mitigate the risks of GSAM's multiple fund ownership by setting up fair procedures for allocating loans. In fact, management is making the argument that the exemptive relief received in January 2017 that will allow different Goldman managed BDC funds (including GSBD) to co-invest together will be a plus for all concerned. Moreover, management promises that having three funds to allocate loans to will not cause the external manager to deviate from its current target sized borrower or transaction type, but will make Goldman more competitive when seeking to be chosen as the lender on transactions.
ANOTHER EXTRACT FROM THE 10-K
Every reader can draw their own conclusions, but the BDC Reporter noted that the process used to appropriately allocate transactions could sometimes result in GSBD losing out on some good loan investments if they happened not to be the next recipient in GSAM's rotation: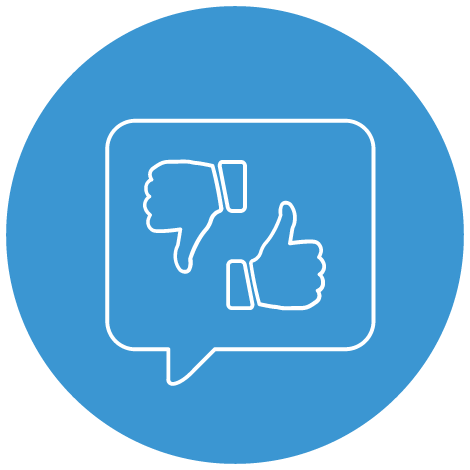 BDC Reporter's View
NOW, LATER AND ONE DAY
As we've said, some risks may result in short-term impact, some may not play out for years and some none at all.
In this case, we believe all 3 versions apply.
It's quite possible that GSBD's failure to take advantage of its hot stock price and opportunity to raise new capital very accretively (which could be a boon for existing shareholders) is already the result of some of the conflicts of interest highlighted above. Goldman might be spending more time and effort on its other funds due to better advisor economics or as part of a strategic attempt to build up its non-traded BDC presence (many of its investment banking/asset management peers are active in that less publicized segment of the market and Goldman does not like to give up a market without a fight). That's a matter of opportunity lost, which existing shareholders who've benefited from the two-year stock price surge may not be concerned with.
Further down the road, GSBD may fail to garner the optimal transactions in its segment because of the appetites of the other funds, and the need to provide all Goldman's investors with a fair shake. Or worse, quietly and unprovably, the "better deals" might slip out from GSBD's grasp and into the non-traded funds or other credit vehicles GSAM might be put in charge of. Supply and demand, you know. However, shareholders in the future may be happy to get what they can from GSAM, even if theoretically sub-optimal.
Finally, the vaunted parentage of GSBD, which may or may not account for the great premium the public BDC enjoys (though we can also point to a decent management fee; a better than average Incentive Fee; a lower-than-most debt to equity and a stable distribution), could become a deadly liability. A series of Very Bad Things would have to happen, but Goldman's decision to be both a bank and an asset manager (we are simplifying a very complicated subject) could backfire on GSBD's shareholders at the worst possible time in the next recession, or if there is a regulatory blow-out of some kind in the future. In a world with many risks for BDCs, this is one that applies only at GSBD, even if it is unlikely ever to be faced.
NOT THE RIGHT THING TO DO
From the BDC Reporter's perspective, none of these risks and conflicts of interest taken separately or together are reason enough to avoid the stock. However, we can't help feeling that Goldman - in its impetus to maximize its own income and continue the industry-wide mad rush to increase assets under management in the credit space - has left GSBD's shareholders with only a part time external manager; a hand brake activated on value creation and a continuous question mark about what might or might not be happening behind the scenes. This is not different from a great number of BDCs part of asset management organizations with multiple tentacles (a frequent object of complaint by the BDC Reporter), but does not make it right. Of course, in this very forgiving environment for BDC stocks (what a difference a year makes!), Goldman will be able to walk through the rain and not get wet. Only time will tell if the BDC underperforms in the years ahead and whether the root cause will be attributable to this conflicted approach.
Disclosure: I/we have no positions in any stocks mentioned, and no plans to initiate any positions within the next 72 hours.
I wrote this article myself, and it expresses my own opinions. I am not receiving compensation for it. I have no business relationship with any company whose stock is mentioned in this article.