Exxon Mobil Corporation (NYSE:XOM) has made headlines in recent months due to Rex Tillerson, the energy giant's former chairman and CEO who Donald Trump has appointed U.S. Secretary of State. The connections that he has developed with Russia have been highlighted as part of the broader concern regarding the Trump administration's alleged connections with Russia.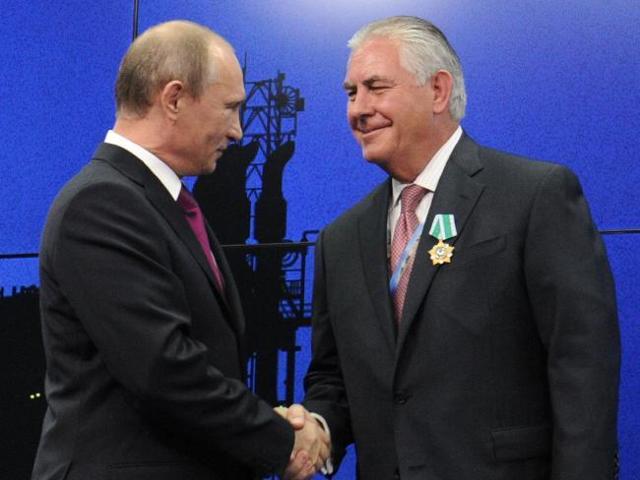 Such issues, however, are beyond the scope of this article, and from an investment perspective are little more than white noise. What has not been featured in the mainstream press with nearly as much frequency is the fact that Exxon Mobil, the largest publicly traded international oil and gas company on Earth, is currently trading at a bargain.
The trailing price-to-earnings ratio of 43.93 may make the idea that Exxon Mobil is cheap right now sound absurd, but that is not the only metric that needs factored in. The forward P/E ratio of 16.95, and the fact that it is trading only 5.50% above its 52-week low of $78.16 and 11.39% below its 52-week high of $93.06, makes it necessary to take the notion that Exxon Mobil is cheap right now more seriously.
Exxon Mobil currently provides investors with a 3.64% dividend yield, which is significantly above the five-year average dividend yield of 2.97%. The sustainability of this dividend may seem questionable given the seemingly insane payout ratio of 158.84% and the fact that the revenue and income figures reported over the past five years have been declining.
| | | |
| --- | --- | --- |
| Year | Revenue ($) | Net Income ($) |
| 2012 | 451.51 billion | 44.88 billion |
| 2013 | 420.84 billion | 32.58 billion |
| 2014 | 394.11 billion | 32.52 billion |
| 2015 | 259.49 billion | 16.15 billion |
| 2016 | 218.61 billion | 7.84 billion |
The payout ratio and declining revenue and net income figures are explicable by the fact that Exxon Mobil is a global behemoth, with operations in fifty countries across six continents. The revenue derived from Exxon's operations comes in multiple currencies which need to be converted to dollars when they reach Irving, Texas. Given the strength of the U.S. dollar relative to these other currencies, it is small wonder that the payout ratio appears so inflated, and why earnings appear weaker than is in fact the case.
Another factor that has impacted Exxon is the price of oil. Though prices have risen from the January 2016 low of $37.76 to $53.33 - the Friday 3 March closing price for the WTI benchmark (NYSEARCA:OIIL) - high levels of oil inventories in the U.S. are continuing to have an impact, with February considered the 'dullest' month for oil prices since 2003.
However, Exxon Mobil remains best-of-breed among the oil majors, being the only one to maintain a top credit rating - Moody's have rated Exxon Aaa, and Standard's & Poor's rated them AA+ - due to its market capitalization of $341.92 billion, and its strong balance sheet of $330.31 billion in total assets, $42.76 billion in total debt, and $3.66 billion in total cash.
In light of all this, Exxon's Dividend Aristocrat status is in no jeopardy going forward. Exxon has rewarded shareholders with consecutively rising dividends since 1983, a thirty-four year streak that its operations can easily sustain. The upstream, downstream and chemical segments complement each other perfectly, as each segment reacts differently to oil prices and ensure that, come what may, Exxon remains a profitable firm. This diversity, combined with its size and global scale, makes Exxon Mobil a safe bet.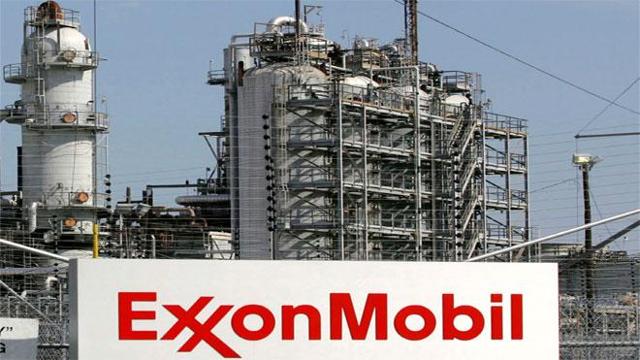 So, currently, the stock of the world's largest integrated oil and gas major - a best-of-breed Dividend Aristocrat and one of the few public companies with a top-tier credit rating - is trading in the low-$80s at a forward P/E ratio of 16.95 and offers a dividend yield of 3.64%. For these reasons, Exxon is in my view a buy right now.
DISCLAIMER: The author is not a financial professional and does not accept responsibility for any investment decisions a reader makes. This article is presented for information purposes only. Furthermore, the figures cited are the product of the author's own research and may differ from those of other analysts. Always do your own due diligence when researching prospective investments.
Disclosure: I/we have no positions in any stocks mentioned, but may initiate a long position in XOM over the next 72 hours.
I wrote this article myself, and it expresses my own opinions. I am not receiving compensation for it (other than from Seeking Alpha). I have no business relationship with any company whose stock is mentioned in this article.