Welcome to the Chippy issue of M&A Daily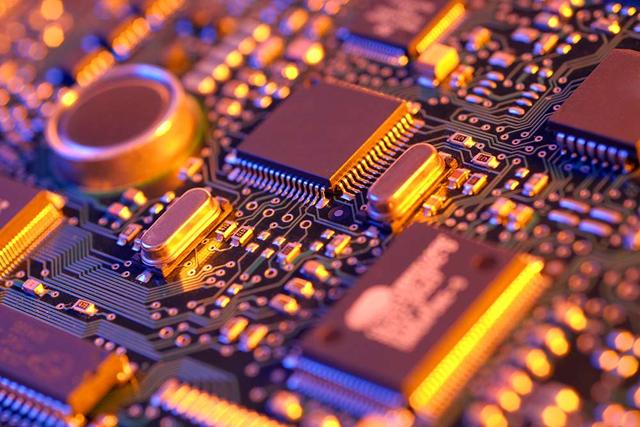 Apple
Toshiba is spinning-off its core memory chip business and seeking outside investors in it. Potential suitors include Apple (NASDAQ:AAPL), Foxconn (OTC:FXCOF), TSMC (NYSE:TSM), Microsoft (NASDAQ:MSFT), Western Digital (NYSE:WDC), Micron (NASDAQ:MU), and SK Hynix (OTC:HXSCF).
Apple could have the edge to win the business, which would allow it to lock in memory technology for its iPhone and other products. Micron and SK Hynix face antitrust issues while Foxconn faces national security issues. The seller values the business at $17-18 billion. Bids are due March 29. Toshiba shareholders meet March 30 and the spin is scheduled for April 1.
Reading
Reading (NASDAQ:RDI) rejected an $18.50 per share offer from Patton Vision.
Linear
Analog Devices (NASDAQ:ADI) secured MOFCOM clearance for its acquisition of Linear (NASDAQ:LLTC). This was the final deal hurdle. The deal will close March 10.
Multi Packaging
The definitive proxy was filed for the WestRock (NYSE:WRK) acquisition of Multi Packaging (NYSE:MPSX). The target's shareholders vote April 5th.
Clayton Williams
The S-4 has been filed for the Noble Energy (NYSE:NBL) acquisition of Clayton Williams (NASDAQ:CWEI).
Metaldyne
The second S-4 amendment has been filed for the American Axle (NYSE:AXL) acquisition of Metaldyne (NYSE:MPG). Both companies' votes are on April 5.
CEB
The first S-4 amendment has been filed for the Gartner (NYSE:IT) acquisition of CEB (NYSE:CEB).
Energy Transfer Partners
The fourth S-4 amendment was filed for the Sunoco Logistics Partners (NYSE:SXL) acquisition of Energy Transfer Partners (NYSE:ETP).
FairPoint
All regulatory filings have been made for the FairPoint (NASDAQ:FRP) acquisition by Consolidated Communications (NASDAQ:CNSL). So far, HSR has been early terminated and two of eleven state approvals have been secured.
Allied World
Allied World (NYSE:AWH) and Fairfax Financial (OTCPK:FRFHF) extended the deadline to March 10.
Heritage Oaks
The Pacific Premier (NASDAQ:PPBI) acquisition of Heritage Oaks (NASDAQ:HEOP) is expected to close early in the second quarter of 2017.
PrivateBancorp
PrivateBancorp (NASDAQ:PVTB) set a new record date of March 31 for its shareholder vote on their acquisition by CIBC (NYSE:CM). The vote itself will be around May 4. More to come in future editions of M&A Daily…
Done deal.
Textron (NYSE:TXT) closed its acquisition of Arctic Cat (NASDAQ:ACAT).
Elsewhere on Seeking Alpha
Beyond Seeking Alpha
Disclosure: I am/we are long RDI, LLTC.
I wrote this article myself, and it expresses my own opinions. I am not receiving compensation for it (other than from Seeking Alpha). I have no business relationship with any company whose stock is mentioned in this article.
Additional disclosure: Chris DeMuth Jr and Andrew Walker are portfolio managers at Rangeley Capital. We invest with a margin of safety by buying securities at discounts to their intrinsic value and unlocking that value through corporate events. To maximize returns for our investors, we reserve the right to make investment decisions regarding any security without notification except where notification is required by law. This post may contain affiliate links, consistent with the disclosure in such links. We manage diversified portfolios with a multi-year time horizon. Positions disclosed in articles may vary in sizing, hedges, and place within the capital structure. Disclosed ideas are related to a specific price, value, and time. If any of these attributes change, then the position might change (and probably will).
Editor's Note: This article discusses one or more securities that do not trade on a major U.S. exchange. Please be aware of the risks associated with these stocks.