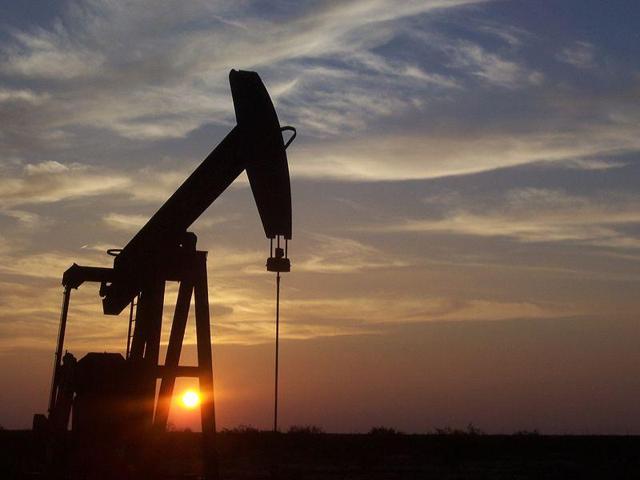 Source: Stock Photo
In a recent report concerning its five-year outlook for oil, the International Energy Agency concluded if oil investment doesn't increase over the next couple of years, by 2020 it could generate a significant increase in the price of oil, as demand continues to climb.
While it wouldn't surprise me to see oil climb over the next few years, I'm not necessarily convinced it'll be from lack of investment in new projects. I'm a short-term bear on oil because I believe the majority of investors - whether institutional or individual - still don't understand the depth and importance of the growing U.S. shale industry.
Packing into long positions, hedge funds in particular will be forced to abandon them quickly as it becomes apparent OPEC cuts no longer have the type of effect on the price of oil they had in the past. This will put downward pressure on oil, as U.S. oil production offsets most of the output cuts coming from OPEC and others, and inventory levels take much longer to shrink that anticipated.
As for further out, I do see organic demand growth eventually rebalancing the market, but I don't think the rise in the price of oil will come primarily from lower spending on new projects. It will eventually find support and stability over the next several years, but that will be from growing energy needs, not lack of supply because companies aren't spending as much as they used to. The truth is, they don't have to.
Why the IEA is underestimating supply
While the IEA understands in general that supply growth will come from U.S. shale production, I don't believe the organization is accurately accessing the increase in efficiencies and productivity which allows shale oil output to significantly increase even with lower spending.
As a matter of fact, this continues to be the problem afflicting its competitors and OPEC as well. This is why the cartel has failed to accomplish its goal of reducing inventory so far. The cuts are obviously not enough to do so, and will take much deeper and longer cuts to have a chance of doing what it wants.
The problem for OPEC and others is they simply have no idea what level of cuts if would take, and if they cut too deeply, how much more shale oil will be produced and how much market share countries within the cartel will lose. It's not as simple as just cutting production as it was in the past. Now there are potentially serious competitive consequences if it makes a mistake.
Concerning spending on shale production, producers no longer have to do so at past levels in order to generate similar or better results. It also means there doesn't have to be near as many rigs either.
Oil demand growth and supply
It's going to be amazing to see how much oil will come from U.S. shale production over the next several years, as majors like Exxon Mobil (NYSE:XOM) ramp up production in order to lower the overall cost basis per barrel of oil in the years ahead, in order to profitably compete at most price points.
Within three years it'll be a big part of Exxon's upstream business.
The IEA sees projects like this as less desirable because they don't last as long as offshore wells that last for longer periods of time. It sees this as a mistake companies are making, which will result in a much higher oil price by 2020. The organization believes the market needs long-term projects to offset growing demand - even in the short term.
That there will be a growing demand for oil in the years ahead, shale producers will be able to supply a lot of that, especially as the market organically rebalances and the price of oil climbs higher. That in turn will stimulate even more production, helping to meet the increase in demand.
Also important is the Trump factor. He wants to open up a lot of federal land to exploration and development, which will supply a lot more oil to the market. The question there is how long it'll take for that to take place.
I'm not suggesting U.S. shale production will meet all the demand growth, as OPEC still has excess daily supply it can tap, and if the price of oil climbs, there will be increased activity from producers in Canada and other nations as well.
I see the pace of demand growth slowing, and for that reason it will unlikely face the threat the IEA sees happening in about three years. That doesn't mean it couldn't eventually become a problem as demand climbs, but I don't see it happening that quickly.
The electric vehicle issue
I'm on the side of those that believe there is far too much optimism in the short term of the electric car industry to disrupt demand for oil. That could happen far into the future, but the problem is that in emerging markets with growing disposable income, they first want to be able to drive a vehicle before they're concerned over what type of energy powers it.
This will provide long-term demand for gasoline, as consumers in countries around the world experiencing economic growth start driving more. As economies mature and people obtain more disposable income, this will start to change in those countries. But as that happens, other economies lagging behind them grow and people there will also want to drive. The vehicle of choice will be powered by gasoline.
An area of agreement I have with the IEA is the limited impact electric vehicles will have on oil demand over the next five years. It sees the number of electric vehicles growing from 1.3 million in 2015 to about 15 million by 2022. That's impressive growth, but it only will replace about 200,000 barrels of oil per day in five years. On a global basis, that's not much more than a drop in the bucket.
Not only that, but in five years the demand for oil will probably be about 500,000 more barrels per day on the low side of my estimate, which means electric cars won't even be able to keep up with the pace of growth, let alone replace it.
Demand for oil will continue to grow, with the biggest disruptor being the next recession we enter into.
Conclusion
Whenever someone places time frames on something, it almost inevitably always fails. I see this with this IEA prediction of lack of spending on long-term oil projects leading to a surge in the price of oil within about three years.
The primary reason is the strong increase in efficiencies in the shale industry, along with the boost in productivity at the same time. The truth is we really don't know the level those improvements will have on the supply of oil, but we do know it doesn't take near as much to produce a barrel of oil in U.S. shale locations.
For that reason it's premature in my opinion to suggest lack of spending on long-term projects will bring about much higher oil prices. Even in that regard the change in methods have resulted in the life of shale wells to increase, mostly from the increased use of sand that allows more oil to flow for longer, and the longer laterals able to be employed in contiguous acreage.
There's no doubt over time the price of oil will slowly climb and find support, but I don't see it necessarily happening because of lack of spending on long-term projects that cost a lot more per barrel to bring to market. That will eventually come because of rising global demand for oil, but I don't see it happening within three years.
Disclosure: I/we have no positions in any stocks mentioned, and no plans to initiate any positions within the next 72 hours.
I wrote this article myself, and it expresses my own opinions. I am not receiving compensation for it (other than from Seeking Alpha). I have no business relationship with any company whose stock is mentioned in this article.