Trump administration policies could potentially rattle economies of both countries
By Mark Jason, Senior Portfolio Manager. Posted on Expert Investment Views: Invesco US Blog.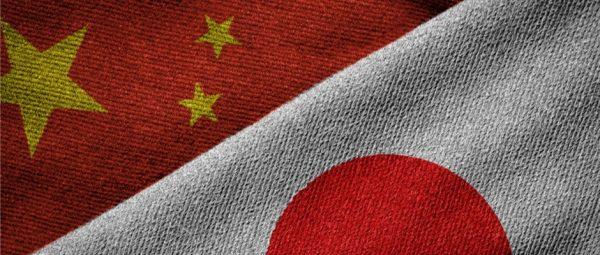 Absent the major reform investors have been hoping for, Japan's economy remains largely stagnant, with the yen weakening over the last quarter of 2016. By contrast, China, along with the rest of Asia, seems poised for another year of relatively stable growth. The policies of U.S. President Donald Trump, however, could potentially spur volatility in both economies. Let's take a closer look.
Japan: Abenomics continues to fall short
The yen experienced wide swings during 2016. After strengthening 16.5% in the first nine months of the year, the yen reversed direction and weakened more than 15% during the last quarter.1 Because a weak yen has typically driven exports and the Japanese economy is export-driven, this trend propelled the market during the fourth quarter. U.S. dollar investors, however, did not experience the full benefit. Case in point: Although the Nikkei 225 Index was up more than 16% in yen terms during the fourth quarter, its return in U.S. dollars rose only a little more than 1%.1
Why did the yen weaken so much during the last quarter? While global rates are expected to move higher due to rising U.S. rates, we expect Japanese rates to remain stagnant. That differential in interest rate expectations weakened the yen.
Viewed through our Earnings, Quality and Valuation (EQV) filter, earnings revisions for Japan were only slightly positive during the last quarter. That's because improvements were mostly due to yen weakness, rather than corporate quality. Quality is difficult to find in Japan. Return on equity (ROE) for the MSCI Japan Index is still below 10%, compared with ROE of more than 20% for the Invesco International Growth Fund (MUTF:AIIEX).2
The Invesco International and Global Growth team hasn't changed our outlook on Japan. Abenomics - shorthand for the economic policies of Prime Minister Shinzo Abe - hasn't worked effectively, and fiscal stimulus and monetary policy have been taken to the limit. As a result, we still see very little scope for improvement without major reform.
China: Transition creates optimism
Barring any major disruption from President Trump, China may be heading into another year of relatively stable growth in 2017. Forward gross domestic product estimates have been revised upward to 6.5%.1 Although revenue and earnings revisions for China were up slightly during the fourth quarter, earnings growth is expected to accelerate. Specifically, China had negative earnings growth in 2015 and flat growth in 2016; for 2017, expectations are for double-digit growth.3
More broadly over the longer term, we are generally optimistic about China as it transitions from an export-driven economy to a more services- and consumer-driven economy. China's economy has historically been driven by fixed-asset investments, such as infrastructure, and exports. The peak of the fixed-asset cycle has passed, so there is good reason for China to transition to less volatile, more internal growth drivers. In addition, we're seeing the policy impact of consumer product consumption in the growth of the services, education and health care sectors, for example. In our view, this natural maturation of the economy is a positive transition for China that will drive the economy for many years.
But there's a shorter-term caveat: President Trump's rhetoric - which we view as a strategy to bring China to the table to renegotiate trade policy - has been critical. What could this mean for the market? While it's anyone's guess how trade negotiations will ultimately turn out, volatility is probable. For us, that creates potential opportunity to find high-quality investments at cheaper valuations.
As always, we stay focused on our fundamental, bottom-up approach to selecting stocks for our investors.
Sources

Bloomberg L.P.
Invesco. As of Dec. 30, 2016, five-year average ROE for the MSCI Japan Index was 7.1%, versus 20.4% for Invesco International Growth Fund.
UBS, "EM Equity Strategy," Jan. 9, 2017
Important information
Blog header image: Ronnie Chua/Shutterstock.com
The Nikkei 225 Index is a price-weighted average of 225 top-rated Japanese companies listed in the first section of the Tokyo Stock Exchange.
The MSCI Japan Index measures the performance of the large- and mid-cap segments of the Japanese market.
Return on equity (ROE) is a measure of profitability, calculated as net income as a percentage of shareholders' equity.
The risks of investing in securities of foreign issuers, including emerging market issuers, can include fluctuations in foreign currencies, political and economic instability, and foreign taxation issues.
The performance of an investment concentrated in issuers of a certain region or country is expected to be closely tied to conditions within that region and to be more volatile than more geographically diversified investments.
Derivatives may be more volatile and less liquid than traditional investments and are subject to market, interest rate, credit, leverage, counterparty and management risks. An investment in a derivative could lose more than the cash amount invested.
Growth stocks tend to be more sensitive to changes in their earnings and can be more volatile.
Stocks of medium-sized companies tend to be more vulnerable to adverse developments, may be more volatile, and may be illiquid or restricted as to resale.
Invesco International Growth Fund is subject to certain other risks. Please see the current prospectus for more information regarding the risks associated with an investment in the fund.
The information provided is for educational purposes only and does not constitute a recommendation of the suitability of any investment strategy for a particular investor. Invesco does not provide tax advice. The tax information contained herein is general and is not exhaustive by nature. Federal and state tax laws are complex and constantly changing. Investors should always consult their own legal or tax professional for information concerning their individual situation. The opinions expressed are those of the authors, are based on current market conditions and are subject to change without notice. These opinions may differ from those of other Invesco investment professionals.
| | | |
| --- | --- | --- |
| NOT FDIC INSURED | MAY LOSE VALUE | NO BANK GUARANTEE |
All data provided by Invesco unless otherwise noted.
Invesco Distributors, Inc. is the U.S. distributor for Invesco Ltd.'s retail products and collective trust funds. Invesco Advisers, Inc. and other affiliated investment advisers mentioned provide investment advisory services and do not sell securities. Invesco Unit Investment Trusts are distributed by the sponsor, Invesco Capital Markets, Inc., and broker-dealers including Invesco Distributors, Inc. Each entity is an indirect, wholly owned subsidiary of Invesco Ltd. PowerShares® is a registered trademark of Invesco PowerShares Capital Management LLC, investment adviser. Invesco PowerShares Capital Management LLC (PowerShares) and Invesco Distributors, Inc., ETF distributor, are indirect, wholly owned subsidiaries of Invesco Ltd.
©2017 Invesco Ltd. All rights reserved.
Asian contrast: Japan falters as China transitions economy by Invesco US