I've got more news on emerging Tesla (NASDAQ:TSLA) competition. Remember, Tesla facing direct competition from 2018 onwards is central to the bearish thesis on Tesla.
The bearish thesis is that Tesla is reliant on the kindness of strangers (regular equity infusions) even as its business faces no direct competition. That is, there isn't yet another high-end long-range EV in the market, so Tesla is basically selling its luxury EVs in a "niche monopoly."
This changes from 2018 onwards, as direct competition from Jaguar (Jaguar I-Pace), Audi (Audi e-Tron) and Mercedes (Mercedes EQ) arrives. Under competition, Tesla will forcibly face lower margins. This is so even though its current margins aren't enough for it to show a profit or self-finance.
In my article titled "Tesla Competition: Enemy At The Gates," I already covered some of this impending competition, its specs and likely schedules as well as pricing. However, for the most part there seems to be the idea among Tesla supporters that these cars aren't coming. That they're some kind of vaporware.
At the same time, Tesla supporters seem to accept Tesla's assertion that the Model 3 is on time. They also seem to believe the promise that it will cost half of what the base Model S goes for, while also having positive margins. Indeed, over time, margins comparable to the Model S and X.
I have already shown why the Tesla Model 3 cannot but be late, most recently in my article titled "The Model 3 Delay According To Tesla." That didn't seem to convince Tesla supporters, either. Which brings me to this article, today.
In this article, I will propose a riddle, and also add some more detail to an upcoming competitor, the Jaguar I-Pace. This article will again show that:
The Jaguar I-Pace is coming. That it's on schedule.
The Model 3 is late.
Believing the Jaguar I-Pace won't appear and the Model 3 is on time is internally inconsistent.
I'll do all of this through a simple riddle. Here we go.
The Riddle
Before adding any more detail, let me ask everyone, skeptics and supporters, whether they believe each of these cars will arrive in the stated timeframes:
The Model 3, shown testing in production form: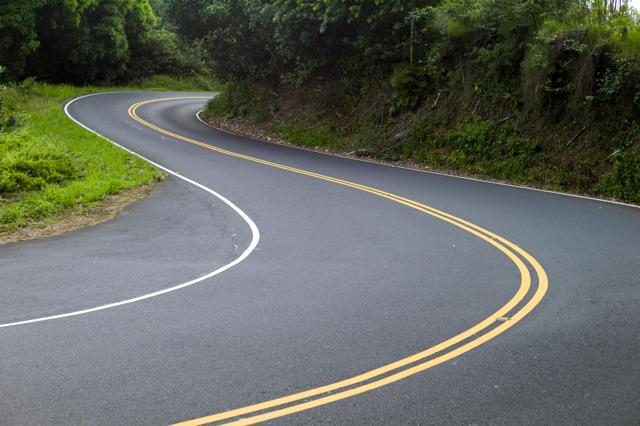 (Set to arrive in July and to reach volume production in September 2017)
The Jaguar I-Pace, shown testing in production form: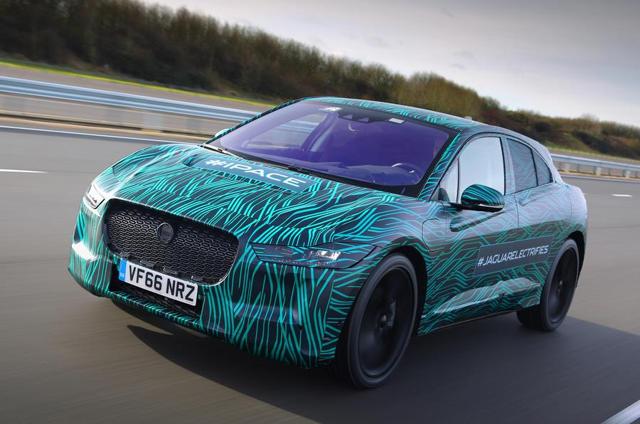 Source: AutoCar.co.uk; Jaguar
(Set to arrive in Q1/Q2 2018)
I hope the case is clear here. The Jaguar I-Pace has entered testing in its production-ready form, yet doesn't promise to arrive at dealerships for at least another 12 months. The Tesla Model 3 hasn't yet reached this stage (but should be about to), yet is supposed to start being sold in four months and to reach volume production in six.
I must say that this surprises even me. I was expecting to find the first Jaguar I-Pace testing spy shots sometime after the first Model 3 testing spy shots. The timing of these should be a good proxy for how far along each program is. And yet, what this shows us is that if anything, the Jaguar I-Pace seems factually and effectively further along than the Tesla Model 3.
Also, before anyone comes out and says "but Jaguar has a new powertrain and thus will need much more testing." No, consider the following:
The Model 3 powertrain, motor, battery and electronics are all new as well.
Magna Steyr (NYSE:MGA), which will be manufacturing the I-Pace, also has extensive experience with electric powertrains.
Jaguar has tested and validated the I-Pace powertrain on mules before sticking it into the production-form I-Pace. For instance, here's the EV powertrain being tested in an F-Pace body, back in 2016: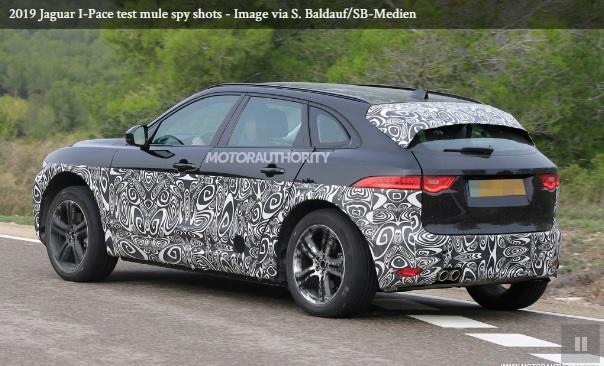 Source: MotorAuthority.com, more shots can be seen at the source.
Oh, and before anyone says Magna Steyr won't have the manufacturing quality to match Tesla… well, Magna Steyr was also sub-contracted to build the latest BMW 5 Series.
More Details
Along with the confirmation that the Jaguar I-Pace has entered pre-production testing, there are also several other worthy details on it:
The Jaguar I-Pace dimensions are 4,680mm (length) x 1,890mm (width) x 1,560mm (height). This is 356mm shorter, 180mm narrower and 124mm lower than a Model X. Yet, its wheelbase is actually 2,990mm to 2,965mm on the Model X, so it has a longer wheelbase, which likely will translate into similar or more space for the occupants inside, especially for the rear seats (minus the 3rd row on the Model X).
It seems that the self-presenting door handles have made it to the production version. So has the interior. I had already told why this was likely in my previous Tesla article.
Jaguar expects the car to be able to operate at high performance levels for longer than the Teslas (without overheating).
Jaguar chose permanent magnet motors on two grounds: slightly higher efficiency and lower weight.
The electrical architecture of the car is able to accept over 50kW quick charging speeds (it's not limited to 50kW).
Finally, the I-Pace was designed from the ground up to be an EV, including the same electric skateboard used by Tesla (and others, previously). This was already known, but bears repeating as some think the car is an adapted F-Pace. It isn't.
Conclusion
The Jaguar I-Pace is entering pre-production road testing. At best, the Tesla Model 3 is doing the same or will take more time still, until it does. This simultaneously tells us:
That the Jaguar I-Pace is on schedule to arrive at dealerships during Q1/Q2 2018.
That the Tesla Model 3 cannot possibly be on schedule, and for it to even come out before the Jaguar I-Pace, it will have to be rushed through testing. Any Model 3 deliveries during 2018 will probably still be beta prototypes.
The Model 3 isn't really part of the bearish thesis. When it comes to it, the thesis is simply that it isn't likely to be sold profitably at the announced base prices (including options). However, the Jaguar I-Pace does represent the arrival of the kind of competition which will put pressure on Model S and X margins. That thesis remains in effect: The competitors, at least the Jaguar I-Pace, are clearly on track.
Disclosure: I am/we are short TSLA.
I wrote this article myself, and it expresses my own opinions. I am not receiving compensation for it (other than from Seeking Alpha). I have no business relationship with any company whose stock is mentioned in this article.