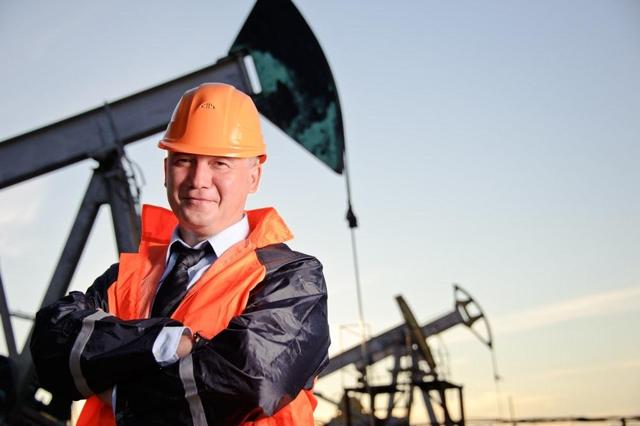 Source: Stock Photo
Many investors and money managers are struggling to understand what is happening in the oil market, as evidenced by the positions taken on the long side of the trade, as well as comments from pundits who gushed over the intervention in the markets by OPEC, Russia, and others, whom together agreed to cut output by 1.8 million barrels per day.
It hasn't reached near that level yet, but based upon past compliance, from that point of view the agreement is holding up.
The problem is the agreement never had a chance of working the same way it did in the past, as I've been saying for months, and it's not going to work if there is agreement to extend the cuts.
It's not only because of the additional supply coming from shale oil, it's the reason why behind the increase in supply; it's not because OPEC decided to cut oil. That's what the market has yet to comprehend, as it makes oil investing decisions based on a market that has ceased existing for several years.
Is it spending that will kill the oil market?
Continental Resources CEO Harold Hamm generated some media buzz in the latest news cycle by asserting if U.S. shale continues to boost spending, it'll "kill" the oil market. Hamm is simply wrong in this.
Before I get into that, think of the contradiction this is against others that assert if more spending isn't done, it'll end up pushing oil much higher in the years ahead. That's also wrong, to a degree.
First, in regard to spending by U.S. shale producers in particular, that isn't what's driving the increase in supply, it's past spending that has done that, which has helped significantly increase efficiencies and drive down costs, while at the same time driving up productivity at each well.
Improvement in technology and methodology, along with completing more wells, is mostly what is behind that.
What is happening now is each new rig added and well completed is done so quicker and less expensively than in the past, and they produce far more oil also. This is the key driver behind the current supply surge, not more spending. Conditions to make it happen were already in place.
All that's happening now is the companies are completing wells that had been already drilled but uncompleted.
This is also why the second idea is wrong. A huge increase in spending isn't needed to generate a lot of supply, for the same reason. Supply from past work that is now being brought to market is driving current supply increases in the U.S., and it's why for the next couple of years, the industry doesn't have to spend as it has in the past to generate solid results.
Even where more spending is occurring, it won't be as much per well as it has been in the past, even with some prices likely to go up if oil does continue to find support further out.
U.S. supply outlook
According to the Energy Information Administration, U.S. oil production will climb to 10 million barrels a day by the end of 2018. I have no doubt that will happen, and if oil starts to find support by that time, it could surpass that.
The U.S., when taking into consideration onshore and offshore production, easily has the capability of reaching that level in that period of time. So far in 2017, it has been offshore and Alaskan oil production that has driven supply. Once shale starts to add to that, it will rise quickly.
That said, companies working shale assets in the U.S. are completing wells at a dispersed rate in order to not get caught completing too many at once and then getting stuck in a low-price environment.
If shale producers continue to ramp up production, Saudi Arabia will increasingly feel the pressure as more and more share is taken from them.
Saudi Arabia's problem with the production cuts
While the news outlets point to unprecedented compliance to the production cut deal, the underlying reality is cooperation isn't quite as strong as it appears. What is really happening is Saudi Arabia, in order to give the appearance of solidarity, has been making up for low compliance by other OPEC members.
So when it talks about it not continuing to keep the deal in place if shale producers benefit too much from it, it's a somewhat disingenuous comment. The truth is Saudi Arabia is keeping the deal in place to save face for OPEC and not give the impression it has lost its former power in the oil market.
Saudi Arabia isn't doing anyone a favor by keeping the deal in place, it's protecting OPEC members who, in many cases, had been struggling to make ends meet because of the loss of oil revenue from lower prices. This is the primary reason for the deal in the first place. It's also why OPEC and others need to dismantle their state-run companies and allow private companies to compete against market-driven competition.
More shale investment is coming
Having already mentioned why spending isn't what is driving this market, and why there isn't as much needed to generate significant supply, it doesn't mean spending isn't increasing, and over time, it will make an impact on global supply. I'm only saying improved efficiencies and productivity allows for less expenditure and superior results than was needed in the past.
Some of the recent announcements of increased spending on shale assets were made by Exxon Mobil (XOM), EOG Resources (EOG) and Anadarko Petroleum Corp. (APC).
The largest percentage move of these three big players is from Anadarko, which said it'll increase spending by 70 percent in 2017 against 2016. EOG stated it'll boost spending by 44 percent this year in contrast to last year, and Exxon Mobil said it'll spend a huge 33 percent of its budget on its shale assets.
How the money is allocated will determine the short-term impact on the market. If it is used to complete wells, it'll have a dramatic effect on supply in 2017, if not, it'll be a year or two down the road before it'll add to supply levels.
Some money will be used to drill but not complete wells, which allows shale producers to have more control on when to bring supply to market. This is another one of the major reasons artificial production cuts have little impact in comparison to the past. Shale producers can just sit on DUC wells and wait for the most profitable time to complete them.
Conclusion
U.S. supply isn't being driven by current spending, but by past actions that require very little comparable spending compared to costs of exploration and drilling wells.
OPEC isn't doing anything to help the non-participants in the agreement, but took the actions to protect its own members, which outside of the Middle East drilled at very high costs and low returns. It's one of the major reasons Saudi Arabia changed its mind and decided to pursue a production cut deal, after saying it would allow market forces to dictate the price of oil.
Once again, it misread the strength of the U.S. oil industry, and finds itself backed into a corner.
The problem it now faces is how does it end the deal as shale producers grab more market share from participants without driving down the price of oil. The answer is this: it can't. That's why I've said at the time the deal was announced that the action shouldn't have been taken. It was based upon how strong the reaction from the U.S. oil industry would be. It's why I never thought a deal would be made in the first place. The trap participants were placing themselves in was obvious.
Investors need to understand that the U.S. has taken over the direction of the global oil market. Even the production cut was driven by the strength of the U.S. industry, which continues to drive down costs and improve productivity. It's why I've also consistently stated when it was learned how many hedge funds and other managed money were long oil. It made no sense. They continue to make decisions based upon a market that hasn't existed for at least three years. It's also why they'll continue to unwind their long positions before they get crushed.
As for Saudi Arabia, it's hard to know how it's going to respond. It's obviously getting frustrated over the failure of the deal to generate the desired outcome, and it also knows expanding the existing deal will do little if anything to support the price of oil. How long it'll underwrite the deal at its own expense if what is at stake for Saudi.
All this said, it's now how the U.S. responds that matters, and I see shale producers continuing to increase production until the price of oil causes them to pull back. For that reason, the oil rally has ended for now, and until organic global demand grows to meet the tremendous supply, that's how it'll continue.
What is confusing many investors is they don't understand what was just said. They see OPEC as the force it used to be, when the power and control on the oil market has transitioned to U.S. producers. From that point of view, it simplifies what appears to be a complex market. That is what oil investment decisions should be primarily based upon.