In our February 7, 2017, SA article, we opined that despite the six-week (at that time) rally, the "big-dog markets" that wag the gold price like a tail had not yet confirmed a new bull market in gold. The dollar, rates, the USD/JPY pair, and inflation were all in correction mode, but they had not changed their trends. We concluded that the balance of probabilities was on the side of maintaining the current biases; up for rates, the dollar, and the USD/JPY pair, and down or steady for inflation. Below are the charts as presented at the time, followed by the current version.
Then: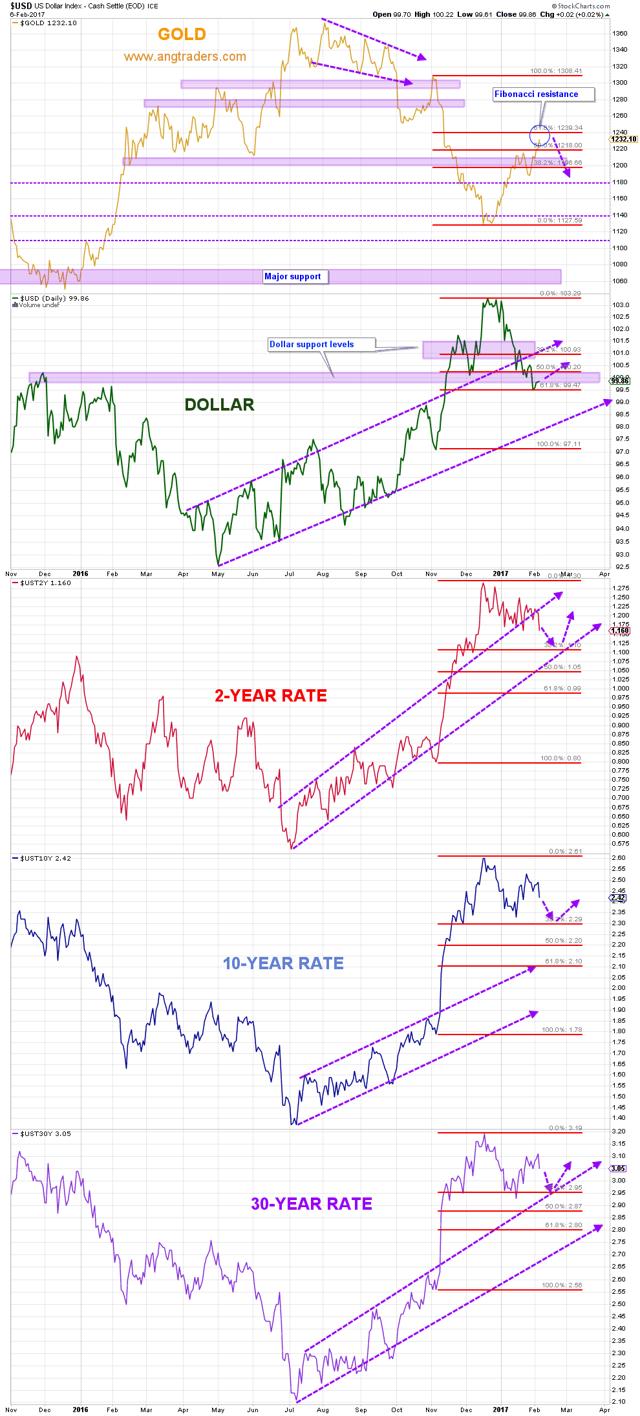 Now: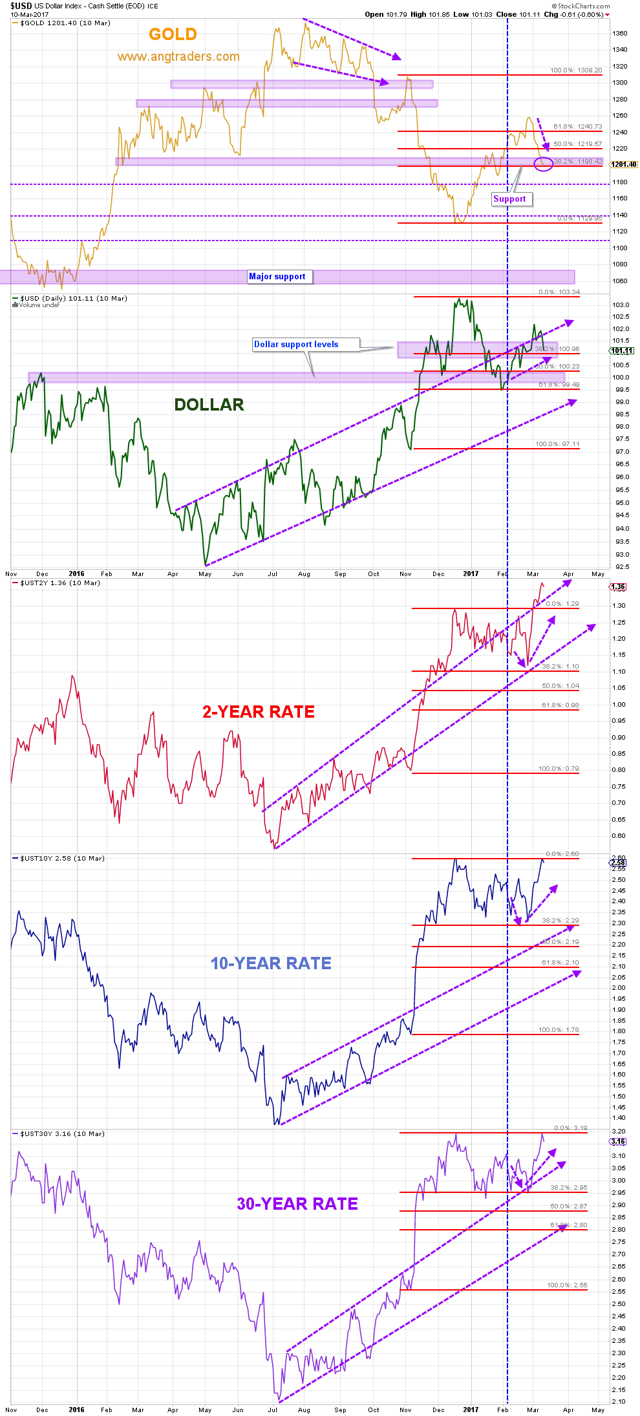 The USD/JPY FOREX pair has likewise demonstrated that they were in a correcting, not changing trend. Again, the charts are compared below.
Then: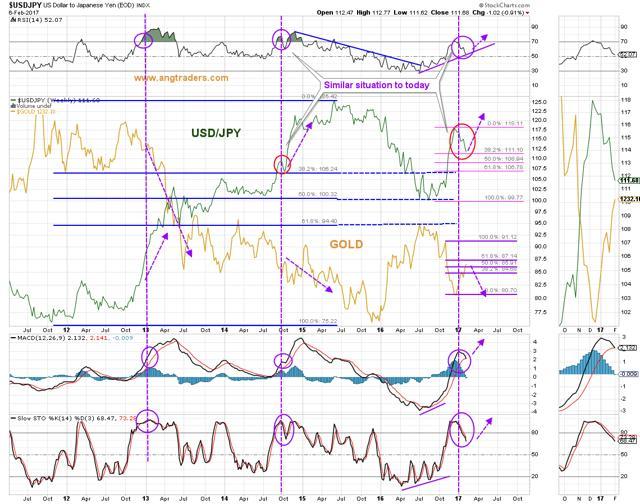 Now: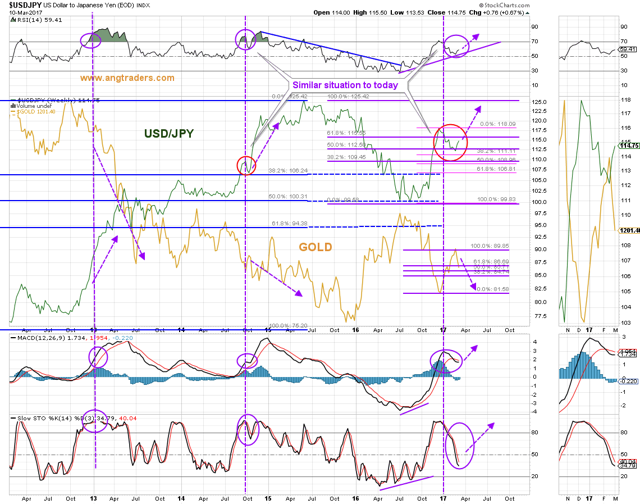 Inflation, as measured by the PRING inflation index, has started to slacken.
Then: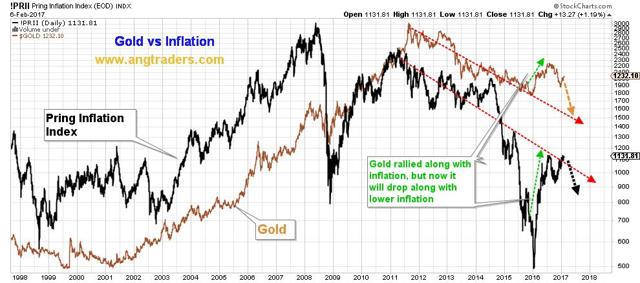 Now:

In conclusion, our contention was, and still is, that the "Fed has a stockpile of rate hikes to pour on any inflation that pokes above 2%", and that is exactly what seems to be happening. Gold will be "wagged down" as long as the "big-dog markets" that control it continue their walk down the tightening path.
Disclosure: I am/we are short GDXJ.
I wrote this article myself, and it expresses my own opinions. I am not receiving compensation for it (other than from Seeking Alpha). I have no business relationship with any company whose stock is mentioned in this article.