Twelve months ago, I introduced Seeking Alpha readers to my daughter, Katie. She was 29, her "long-time guy" was her loyal dog, Baxter, and she was just starting to build her portfolio of dividend-growing companies.
One year later, Katie is officially a 30-something. She has a new job she really likes in the mortgage industry. Her portfolio has grown nicely and now includes a non-dividend stock, Alphabet (NASDAQ:GOOGL) (NASDAQ:GOOG). And Baxter is still around... but he now ranks a notch behind Katie's future husband, Ben. (Sorry, Baxter, but truth hurts!)
The young couple recently joined me and my wife for two fun weeks in Hawaii. And on the last full day of the vacation, while underwater during a dive, Ben proposed. Katie said ... well, she couldn't really say anything because she had a regulator mouthpiece in her kisser, but she nodded happily as she accepted the ring.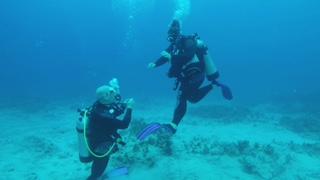 I feel confident predicting that these two crazy kids will live happily ever after. They "get" each other, and while they have much in common they also challenge one another. They both are hard-working, determined and goal-oriented - and that applies to their investing, too.
Ben works at Microsoft (NASDAQ:MSFT) and has accumulated a nice chunk of company stock, as well as some index funds in his 401(k) plan. Katie's biggest holding is Starbucks (NASDAQ:SBUX), as she worked several years for the company. In her current employer's 401(k) plan, she is building a position in a mid-cap index fund. In her IRAs, Katie owns shares of Alphabet, Boeing (NYSE:BA), Amgen (NASDAQ:AMGN), Altria (NYSE:MO), 3M (NYSE:MMM), Visa (NYSE:V), Johnson & Johnson (NYSE:JNJ), PepsiCo (NYSE:PEP), General Mills (NYSE:GIS), TJX (NYSE:TJX), Costco (NASDAQ:COST), Baxter (NYSE:BAX) and Shire (NASDAQ:SHPG).
Yes, I did suggest some of those companies, but Katie chose most of them. She does a lot of the research and has the final say. I think she is putting together a solid combination of blue-chip dividend growth and good ol' fashioned growth. Heck, several of her companies fit both categories quite nicely.
Here is a look at how her holdings are performing (listed by percentage of her portfolio). Most of her buys have been made since the article of a year ago, so it's folly to do year-over-year comparisons at this time.
| | | | | | | |
| --- | --- | --- | --- | --- | --- | --- |
| COMPANY | PCT OF PORTFOLIO | BUY DATE | BUY PRICE | CURRENT PRICE | CHANGE | MOST REC DG |
| SBUX | 18.9% | Various | $41.41* | $54.63 | 31.9% | 25.0% |
| BA | 11.7% | 2/11/16 | $110.35 | $179.05 | 62.3% | 30.3% |
| AMGN | 9.4% | 3/11/16 | $139.91 | $181.05 | 29.4% | 15.0% |
| MO | 8.6% | 4/28/16 | $61.60 | $75.65 | 22.8% | 8.0% |
| MMM | 8.2% | 4/26/16 | $167.36 | $191.52 | 14.4% | 5.9% |
| V | 8.1% | 4/22/16 | $78.51 | $90.11 | 14.8% | 17.9% |
| JNJ | 8.1% | 10/21/16 | $113.13 | $126.68 | 12.0% | 6.7% |
| PEP | 7.7% | 4/22/16 | $101.48 | $109.41 | 7.8% | 7.0% |
| GIS | 7.0% | 4/26/16 | $61.25 | $60.52 | (-1.2%) | 9.1% |
| GOOGL | 4.8% | 3/2/17 | $851.73 | $864.58 | 1.5% | NA |
| TJX | 2.6% | 3/2/17 | $79.64 | $78.06 | (-2.0%) | 23.8% |
| COST | 2.2% | 4/17/15 | $144.78 | $164.35 | 13.5% | 12.5% |
| BAX | 1.4% | 2/18/15 | NA* | $52.30 | 44.0%** | 13.0% |
| SHPG | 0.7% | NA | NA | $180.90 | NA** | 15.2% |
| | | | | | | |
| CASH | 0.6% | | | | | |
"Buy price" is what Katie paid per share at time of purchase, with the following exceptions: SBUX was acquired over many years and the listed price is her cost basis; BAX was bought at $69 but had a spin-off resulting in a lower price and also led to shares of SHPG coming into the account.
"Current price" of all stocks is as of market close Monday, March 13.
"Change" represents the increase (or decrease) in share price since purchase without factoring in reinvested dividends. (**In figuring the increase for BAX, I used the actual cost of the original stake and the combined current worth of BAX, SHPG and cash received in the involved corporate actions.)
The final column reflects dividend growth using the most recently announced increases. The number for GIS includes both of its 2016 raises.
Millennial Portfolio Building 101
In last year's article, I discussed the Boeing, Amgen, Baxter and Costco buys. Each has performed superbly - with Boeing, which was bought at a fire-sale price, really skyrocketing. At the time, Katie also identified several other blue-chip names as candidates for future purchase.
MO, MMM and V were high on Katie's list. At the time they were purchased last April, I thought they were at least a little overvalued, but each has done very well since. Altria is perhaps the best stock ever, 3M is as complete and proven an Industrial as one can get, and Visa wonderfully straddles the growth/dividend growth line.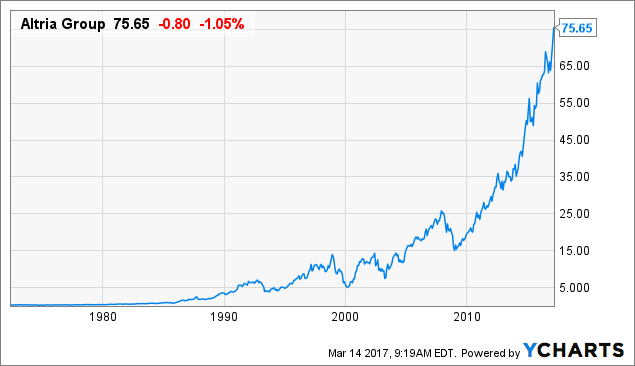 Johnson & Johnson also received my strong endorsement as a set-and-forget holding for pretty much any long-term investor. (JNJ and MO were my choices in my 2015 No. 1 Stock In The World series.) In less than five month's time, Katie's JNJ position has experienced a 12% gain, pretty sweet for such a "boring" company. It will be interesting to see how much JNJ raises its dividend next month.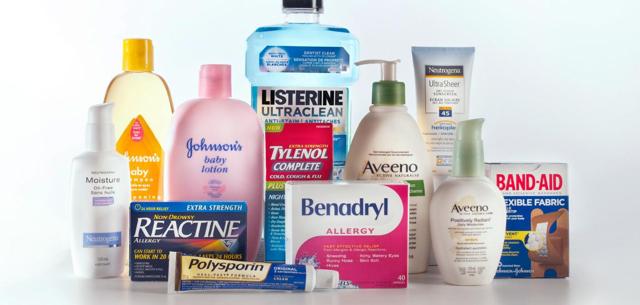 Katie favored Coca-Cola (NYSE:KO) and Procter & Gamble (NYSE:PG), but I made the case for Pepsi and General Mills. So far, Dad is batting .500 there. I like Pepsi's strong snack-foods division as an impetus for growth despite the headwinds against carbonated beverages, and it indeed has outperformed Coke significantly. But GIS has struggled this past year while a leaner PG has gone up more than 15%; General Mills' superior dividend growth is a small consolation.
While we were in Hawaii, Katie and I discussed adding more growth to her portfolio, and she ended up buying Alphabet and TJX.
GOOGL has become the biggest household name in the tech universe and, in my opinion, still has room for significant growth. As for TJX, Katie likes shopping at Marshalls and T.J. Maxx, and I like the company's resistance to the "Amazonization" of all things retail.
Looking Ahead
Katie plans to sell Shire, whose shares she received when the company took over Baxalta, the Baxter spin-off. She is waiting until she has a little more cash available in her Roth IRA so she can pool that with the Shire proceeds to make another purchase.
She is leaning toward buying more Costco - her favorite bricks-and-mortar retailer (and mine) - but also is mulling Home Depot (NYSE:HD), Nike (NYSE:NKE), Diageo (NYSE:DEO) or perhaps a utility such as WEC Energy (NYSE:WEC).
Although Katie hopes to put more money into her Roth, it's uncertain how much she will be able to contribute this year. She and Ben now have a wedding to save for - Dad's not paying for everything! - and they also are starting to contemplate home-ownership.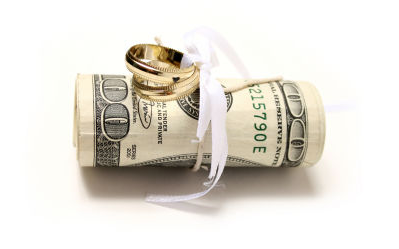 They live in Seattle, one of the most expensive cities in the country, but the good news is that they have great jobs and very little debt.
Conclusion
By the time I was 30, I was putting a healthy percentage of my salary into my 401(k) plan - a habit that, as much as anything, helped me and my wife reach a financial happy place.
Katie has done the 401(k) thing since she was 22, and now she is augmenting that with some well-chosen individual stocks. Looking at what she has done, both with her money and with her life overall, I am one proud papa. She obviously has a great life ahead of her.
Oh, to be young, in love and financially sound!
Disclosure: I am/we are long AMGN, BA, BAX, COST, GIS, HD, JNJ, KO, MMM, MO, MSFT, NKE, PEP, PG, SBUX, SHPG, V, WEC.
I wrote this article myself, and it expresses my own opinions. I am not receiving compensation for it (other than from Seeking Alpha). I have no business relationship with any company whose stock is mentioned in this article.