The month of February was busy for the Internet of Things (IOT). The industry saw $3.4B invested over the month, and this was led by consolidation in both the fiber infrastructure and component sectors. In this report, I highlight the deals and total value behind fiber consolidation, and I profile Zayo Group (NYSE: ZAYO) as one of the remaining targets to be aware of, with ~33% upside to the current share price.
Going forward, the erratic contracts of infrastructure companies will transform into long-term recurring revenue subscriptions with wide margins and sticky relationships. Companies like Silver Spring Networks and Zayo are falling into attractive valuation territory because of their lack of predictability, but for a long-term investor, these are the companies to own when capitalizing on the emergence of connected devices.
Below is a quick summary of additional investment takeaways from each section:
The Companies You Should Be Watching

For our value investors: Monotype Imaging Holdings is a licensor of text imaging solutions with an $823mm market cap, $91mm in cash, $100mm in debt, and a declining printer business that's being offset by growth in IoT.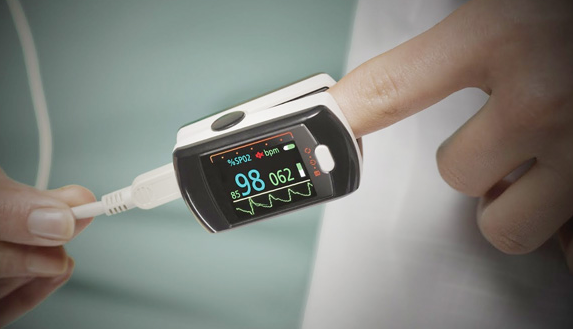 What problem do they solve? The devices that make up the internet of things are usually based on cheap ARM chips, which use type displayed using bitmap fonts - fonts comprised of a fixed set of pixels. These are easy to process, but difficult to read, brand, scale, and can take up too much RAM for more than one language. Monotype offers scalable font to screens of any size or resolution, giving OEM's user interface a modern look while keeping hardware and memory costs low.
How do they make money? Monotype provides these font technologies to OEMs for a royalty, on a per-unit basis. Their mix of end markets is estimated to be 50% printers (~$6 per unit), 33% devices (~$0.50 per unit) and 27% independent software vendors (ISVs) like Google (NASDAQ:GOOG) (NASDAQ:GOOGL), Adobe (NASDAQ:ADBE), Microsoft (NASDAQ:MSFT), and Apple (NASDAQ:AAPL).
Is it too late to invest? No. The company is in the midst of a turnaround, offsetting printer declines and a controversial acquisition with growth in connected devices and their services arm, Creative Professional (CP). And last quarter, the company reported slower than expected growth in CP, driving the stock down 15%. We believe this offers a compelling opportunity to buy shares at 25x non-GAAP TTM P/E or 13.5x adjusted EV/EBITDA.
Here's a demo of their solution and a study between MIT and Monotype on Type Style with Reduced Driver Distraction Risk.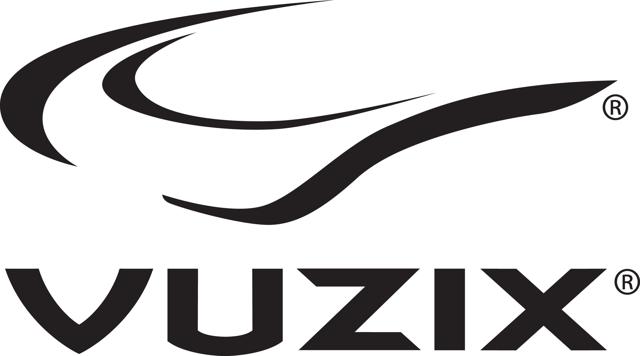 For our growth investors: Recommended and illustrated by AR/MR/VR expert, Evan Woollacott and his 50+ primary research interviews with users in factories, plants, and processing facilities, Vuzix is an augmented and virtual reality company, specializing in smart glasses, with a $126mm market cap. Our primary research has indicated they have the leading industrial smart glass technology, and the company has $19.6mm in cash, no debt, and despite the lumpy revenues, they've won multiple awards for their devices like the Blade 3000.
What problem do they solve? In the context of the IoT, smart glasses in the enterprise market are connecting industrial users with equipment monitoring software and technician experts. These proven use cases can be used for remote services or manufacturing/assembly guidance to prevent up to millions of annual dollars spent on downtime and service fees. Additionally, the costs associated with sending expert technicians into the field to repair and inspect equipment are equally as significant. With Vuzix, OEMs can guide on-site experts through various procedures like maintenance and installations.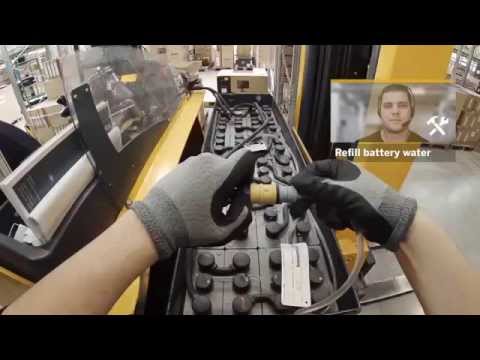 Where is adoption? After a long beta and customer feedback cycle, Vuzix began shipping their new M300 glasses this month. The upgraded model features improved battery life, display and ergonomics, and retails at $1,499. While more sophisticated AR device form factors like the Blade 3000 undergo further development, expect this device to provide a much needed cash infusion and proving ground for Vuzix smart glass technologies.
Who are the competitors? The AR ecosystem is crowded with incumbents and startups vying to be the first true 'innovator,' as noted in the "Private Funding" section of our article. We believe their closest competitor, in terms of technological innovation, is ODG, which just raised a $58mm Series A in December 2016. Their device, the ODG R7 is built for industrial use cases and retails at $2,750 per device.
Is it too late to invest? No, but you must be able to sustain volatility, delayed releases, and capital raises. We are highly impressed with the technology in these glasses when compared to competitors, but the capital requirements and execution of releases/upgrades by management is not as inspiring. However, Vuzix is the current technology leader in a multibillion-dollar market, by a wide margin, so we recommend buying the shares.
People Moving
Intel Corp.: Over the past few months, CEO Bryan Krzanich has made it clear that he's willing to hire from outside for the company's IoT business, and it's seemed to have caused unrest in the internal business division. In November, Krzanich hired Dr. Venkata Renduchintala of Qualcomm to head the IoT Group, and this sparked resignations of a few long time and high-ranking Intel executives. Despite our speculations on the cause, the trend continued this month as 2 additional Intel IoT veterans departed:
Ken Tallo, the former Senior Director in the Intel IoT Group and founder of Intel's Capital Technology Licensing group left for Inventergy Global (NASDAQ: INVT).
Shahram Mehraban, the Chief of Staff for Industrial and Energy solutions in Intel's IoT Group left for IoT network solution provider Lantronix (NASDAQ: LTRX). As mentioned in the last review, we're bullish on LTRX.
Intel's executive team has been unstable since their President, Renee James left the company in 2015. Since her departure, the company has used outside hires to replace their CFO, CIO, Head of Client Computing Group, and others within the IoT Group. We continue to think there is more risk than reward to Intel's transition.
M&A and Investments: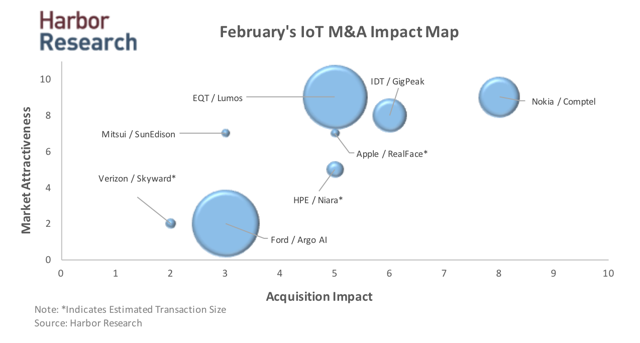 (Source: Harbor Research)
Consolidation in Fiber Infrastructure: Private equity firm EQT Infrastructure will purchase Lumos Networks (NASDAQ: LMOS) for $950mm. The transaction marks the end of Lumos' months-long effort to spin out its fiber business; Instead selling the entire company to EQT.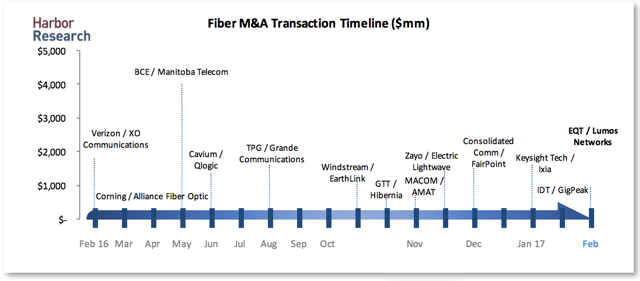 Consolidation in Fiber Optic Components: Integrated Device Technology (NASDAQ: IDTI), the low-power, mixed-signal semiconductor manufacturer acquired optical component company, GigPeak (GIG) for $250mm. The move allows IDTI to bulk-up on their high-speed connectivity portfolio with optical interconnect products for the growing Cloud Data Center market.
What are optical interconnect products? These are components connecting two or more devices. For example, a cable connecting a hard drive to a computer is an interconnect. Optical interconnects have been replacing electrical interconnects because of their ability to transmit more data at a higher speed, but experts expect the technologies to share in the market because of the simplicity and existing infrastructure of electrical.
Why? IDTI already has notable share in electrical interconnects and recently established an RF interconnect business to provide high-speed data connectivity for wireless solutions; Optical interconnects are the third pillar to this portfolio of products, all of which are aimed at high-speed data transmission with low power dissipation.
Is it worth digging into IDTI? The company is valued at 18x TTM EV/EBITDA and 4.2x TTM EV/Sales on an estimated 5% revenue growth in fiscal year 2016. It's too expensive for us, but we are positive on IDTI's position in a number of high growth verticals, from auto to wireless charging technology.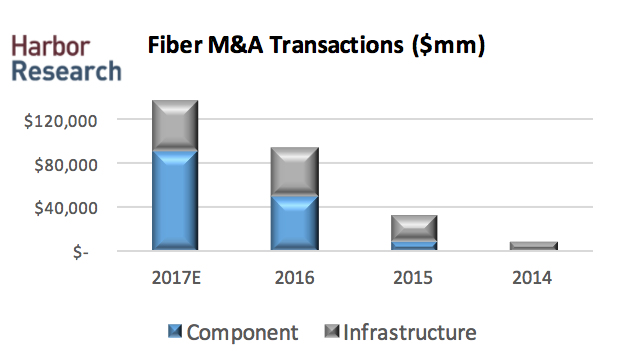 Nokia: Nokia offered to buy Finnish network software provider, Comptel for $370mm. The acquisition is in-line with the company's strategy to become a top provider of software and infrastructure equipment to mobile networks, putting their legacy as a smartphone manufacturer behind them.
Why? While Nokia sells infrastructure equipment and services to mobile network providers like Vodafone, it has found itself in a challenging position to competitors like Ericsson, Cisco (NASDAQ:CSCO) and Huawei: mobile providers are slowing investment in 4G mobile broadband and it'll be years before they start moving into building out 5G networks. By adding more cloud-based software that telcos can use to manage their networks, Nokia is embedding themselves in the value chain, beyond infrastructure. At 12x TTM EV/EBITDA for an infrastructure player transitioning into higher margin services, we believe this company is worth digging into.
Ford Motor: Ford acquired a majority position in virtual driver AI companies, Argo AI, with a $1B investment. Argo founders Bryan Salesky and Peter Rander are former leaders of the self-driving car teams at Uber (UBER) and Google, and we expect that Ford will use this acquisition in autonomous AI to accelerate their development of self-driving vehicles.
Innovation at Ford? No, self-driving vehicle startups are emerging at a frenetic pace after General Motors' (NYSE: GM) and Uber recently acquired upstarts, with just a few dozen employees each, for hundreds of millions of dollars apiece. However, we're seeing a major IoT trend emerge with these automakers: moving to a service or subscription-based model. Instead of selling vehicles, they see autonomous technology as an opportunity to offer mobility services for wider margins and lower capex.
Is it worth digging into Ford? Yes. There's a great bearish article about Ford's investment in Argo's that can be found here. It's generally aimed at human-less driving as opposed to autopilot capabilities like those found in Tesla (NASDAQ:TSLA) models, and the issue that the company doesn't expect this technology to be commercialized until 2021. But when compared to investments like General Motors' $500mm investment in Lyft (LYFT), we're more comfortable with betting on the Google engineers with an AI background.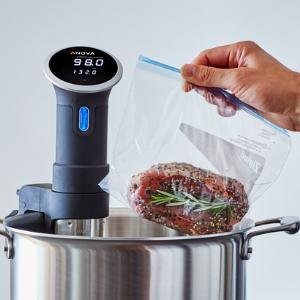 Electrolux: Appliance giant Electrolux bought Anova, the cooking startup for $250 million. Anova makes a connected, wand-like gadget that perches on the side of a pot, and it's considered one of the first useful IoT kitchen appliances - a low bar when compared to Samsung's (OTC:SSNLF) refrigerator. Electrolux promises to help Anova bring more kitchen gadgets to life, and we'd expect they continue this smart-appliance acquisition strategy after their proposed entrance via GE's Appliance business fell through last year.
Telit Communications: Telit provides integrated end-to-end IoT solutions, allowing previously unconnected machines to be connected and enabling data for analytics along the way. This past month, the company announced their acquisition of GainSpan, a wireless connectivity solution provider that specializes in the design and development of ultra-low power Wi-Fi technology. The acquisition will strengthen Telit's sensor-to-cloud offering, allowing customers to gain more battery life from their connected offerings while increasing connectivity speed.
General Electric: GE continued their bolt-on strategy for industrial platform, Predix, with the acquisition of Nurego. General Electric has been using Nurego's monetization tools as a Predix microservice for the past two years.
Apple: Apple acquired the Israeli facial recognition AI company Real Face for an undisclosed sum. The acquisition completes a trifecta of facial recognition AI companies by Apple, allowing them to corner the near-field and far-field facial recognition AI technology, giving users the ability to unlock their phones by looking at the device. This is in-line with our thoughts on the IoT world moving away from passwords and towards facial and voice identify verification.
Earnings Reports
Silver Spring Networks, Hold/Buy: Silver Spring reported the end of another lumpy year for smart grid projects. The company sells networking equipment and services to utilities, and they're one of the few companies leveraging trends in both the smart grid and consumer market. But fiscal year 2016 revenues were down 36.5% and profits went from $80mm last year, to a net loss of $21.6mm. The revenue volatility is due to erratic large scale deployment contracts from smart grid end customers, and it's a necessary evil to drive recurring revenue analytics services.
As reflected by the stock, investors are losing patience with this transition and likely won't be interested until the company can announce more high revenue deals, especially in verticals outside of energy, like smart cities. But at ~$20mm in TTM EBITDA, a 12% recurring revenue CAGR, $118mm in cash, and no debt, the valuation of 26x EV/EBITDA and fading stock price has us looking for an entry point.
Napco Security, Hold/Short: This legacy building security designer and OEM recently started branding their products for IoT use cases, and promises of recurring revenue growth and margin expansion have been highly touted by management. The company reported fiscal year 2016 sales up only 1% year over year, causing the stock to fade, and we're also skeptical of Napco. First, their confident and often promotional messaging about transitioning from a 40-year-old OEM, one-time sale model to recurring revenues leaves risk to expectations exceeding execution.
Additionally, these IoT-branded products have just been released and there's been a plethora of issues with IoT building and consumer security products recently. Finally, by entering this space, Napco is competing against much larger, tech savvy players like Alarm.com (NASDAQ:ALRM), Tyco/Johnson Controls (NYSE: JCI), Comcast (NASDAQ: CMCSA), Honeywell (NYSE: HON), and General Electric across both residential and commercial. To their credit, our primary research on the Napco products yielded positive customer feedback for legacy products, but at 28x TTM P/E, we'd recommend waiting to see how the IoT products are received in the market.
Silicon Labs (NASDAQ: SLAB), Hold/Buy: The mixed-signal chip maker is in the midst of transitioning into a broader supplier of microcontrollers for the IoT, and they began the month with the acquisition of Zentri, a small IoT module and software vendor. The deal is the fourth acquisition since 2012 aimed towards the company's IoT focus, and the stock is up 71% in that time period with organic growth up 20%.
SLAB also posted earnings, with record revenues driven by IoT product lines, which currently make up ~47% of sales. Management reiterated confidence towards sustaining a 20% compound annual growth for IoT, and since we can't find much to knock on SLAB's execution, the valuation of 3.6x EV/Sales vs. peers averaging 4x and a 4.3% FCF yield makes for an attractive stock, despite its all-time highs.
Axcelis, Buy: This back-door IoT play is a semi capex manufacturer which posted continued growth in orders to foundries this quarter. Axcelis makes ion implanter systems, a fundamental process step used to make microchips, and recent growth has stemmed from mature logic/foundry sales, driven by strong demand from IoT-related logic capacity expansion. The company's unique implanting technology has driven their market share from 6% in 2012 to +20% currently, and management expects to be able to earn $2.80 in earnings over the next 18-24 months.
This implies that the company is trading at 6x 2019 P/E, and with only one other major competitor, Applied Materials (NASDAQ: AMAT), in this space, we expect this continued market share growth will result in a takeout before this leverage is realized. We rate these shares a buy.
Cypress Semiconductor, Buy: Cypress entered the IoT world through their acquisition of Broadcom's (NASDAQ: AVGO) Wi-Fi, Bluetooth, and Zigbee IoT products in May of 2016, shortly after the outspoken founder and CEO, TJ Rodgers stepped down/was fired after 34 years. The stock has been up 42% since these actions, with Wall Street analysts describing the management change sparking a new energy among employees. This was reflected in Q4 earnings as the company posted strong results, driven by automotive and IoT growth.
Cypress's auto (connected car) segment grew 37% y/y in 2016 and their design win momentum has the company in 19 of the top 25 auto OEMs and 10 of the top 15 Tier 1 suppliers. The IoT segment is only 14% of revenues, but it also outperformed expectations across a diverse set of end markets, from consumer to industrial, and management has forecasted this business to grow ~17% in the coming quarter. The company trades at 2.5x TTM EV/Sales , but the 4% dividend yield and fast growing end markets are reasons we'd recommend buying the shares.
Sierra Wireless (NASDAQ: SWIR), Hold/Short: The provider of M2M modules, routers, gateways and software posted a Q4 that caused their stock to rise 60% in the following two weeks. The long-toted IoT branded business and favorite-child of Motley Fool had its share of troubles over the past few years with declining organic sales and non-existent earnings, but management eased those concerns in the conference call.
Q4 was the first quarter of organic growth in five quarters (+9% y/y), and this growth is expected to continue, in part due to the largest win in company history for Sierra's 4G M2M modules in VW's connected car, as well as increasing design win activity in Cloud & Connectivity and Enterprise Solutions. At TTM EPS of $0.61 with $102mm in cash and no debt, and over 500 patents, the stock is at 47x TTM P/E versus peers at 23x (not including $3.18 per share in cash). Purely valuation based, we're neutral on the post earnings move.
AirGain, Hold: This recently IPO'd microcap company supplies complex antenna systems to the large and rapidly growing wireless connectivity market. They are expected to benefit from the increasing number of connected devices requiring network infrastructure, and more near term, the upgrade to DOCSIS 3.1 by domestic cable providers. The company beat expectations in the quarter with revenues up 35% y/y, ASPs up 11%, and a FCF yield of 4%.
We're bullish on this business model, but cautious of management's follow-on raise of $26mm only 3.5 months after the IPO (despite planning to raise $46mm), lock up expirations this month, and a concentration of 3 customers accounting for ~55% of sales. The company trades at 2.5x TTM EV/Revs with 15% growth and $4.17 in cash per share versus peer average of 2.9x and 12% growth, and we're neutral but recommend monitoring progress here.
Partnerships
Private Networks: Qualcomm, GE, and Nokia announced they had successfully demonstrated private LTE network for the industrial IoT. Qualcomm will be providing the wireless tech and chipsets, Nokia will supply base station infrastructure and cloud service, and GE is integrating these capabilities into their Predix platform.
Why is this important? As the demand for reliable and secure data grows, we expect internal IT teams to purchase private enterprise networks and outsource the management to experts like Nokia.
Is it a trend? It's still early. Private LTE networks have been forecasted for a while, but the headwinds of shifting legacy wireline operators to wireless has proven difficult. However, we expect this will be the future of networking infrastructure and management, especially for markets like hospitals or energy, where technology is not a core capability and security is essential.
Low Power Networks: Ericsson has partnered with Telefònica and TELIT to build the first end-to-end data communications call on NB-IoT. Ericsson's radio and packet technologies are enabling TELIT's modules with NB-IoT chipsets, and the modules are communicating over Telefonica's Band 20 (800MHz) network.
What is NB-IoT? It stands for Narrowband IoT, and it's a communication standard for things that require small amounts of data, over long periods of time, in hard to reach places.
Why is this important? Both NB-IoT and LTE CAT M are seen as major catalysts for IoT innovation because of their first-mover wireless network design for transmitting smaller volumes of data with lower power consumption from minimal coverage areas. NB-IoT holds an advantage in cost from energy consumption, but LTE CAT M can operate at a higher peak data rate.
Is this a trend? Yes, but we're still in testing phase. Partnerships similar to Ericsson's have emerged with Huawei, Nokia, and Brocade (NASDAQ:BRCD), but no one has successfully commercialized the technology yet. As mentioned in the M&A section, we're bullish on Nokia spreading of investment across multiple network technologies and services.
In conclusion, 2017 has continued on a busy path of strategic funding and innovative partnerships. As competition for IoT leadership grows, we continue to find companies branding themselves as IoT players without the proof of technology or use cases, and we're focused on warning investors before any money is spent.
If you disagree with our view or have a recommendation for an IoT company, please let us know and we'll gladly dig in.
Disclosure: I am/we are long ZAYO, VUZI, TYPE, ACLS, LTRX, CY.
I wrote this article myself, and it expresses my own opinions. I am not receiving compensation for it. I have no business relationship with any company whose stock is mentioned in this article.