By Joseph McMonigle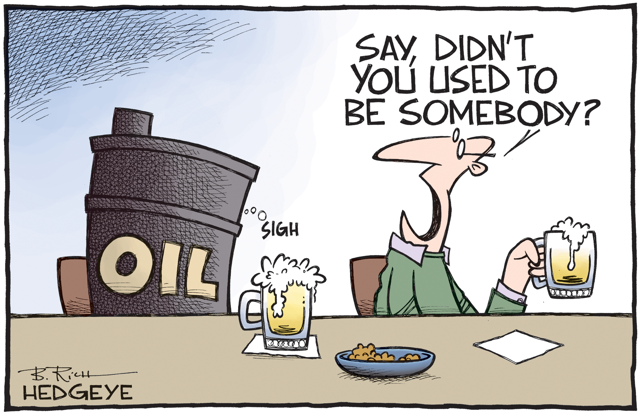 VIENNA, AUSTRIA -- While the US East Coast is battling a Nor'Easter storm with blizzard conditions today, oil prices are bracing for another storm on Wednesday in the form of EIA's weekly crude inventory data.
Last week US crude stocks rose for the 9th straight week by 8.2 million barrels a day (b/d) to 528 million barrels. Another EIA announcement of an increase in crude stocks on Wednesday would almost certainly send oil prices further downward.
On Monday, EIA released its monthly drilling activity report that forecasts April 2017 US shale production will increase by 109,000 b/d to 4.96 million b/d. The Permian Basin alone is forecast to increase by 79,000 b/d to 2.29 million b/d, according to EIA. If this trend continues, US shale production would add another one million b/d in 2017.
If you thought all of this bearish data for oil prices was worrying OPEC, you would be wrong. Instead OPEC remains positive and calm about its production cut agreement working as intended to bring the market into balance and stabilize prices.
OPEC maintains that it is in the optimistic camp when it comes to oil prices and market rebalancing. Saudi Arabia also shares confidence that the production cut agreement is working and cautions against pessimism less than three months into the deal. However, the Saudis also acknowledged that better compliance is needed especially from Iraq and Russia.
OPEC seems to have its talking points down with all key players saying that there has been no decision yet about extending the agreement in June for another six months. OPEC's compliance monitoring committee meets next week in Kuwait and will begin to discuss the extension.
However, don't expect any final decision until OPEC's regular meeting on May 25 in Vienna. Meanwhile OPEC is considering some additional conditions regarding an any possible extension.
First, it was conveyed that non-OPEC participants in production cut deal will be invited to participate in the May 25 OPEC meeting in some way. There could also be changes to exempted countries in any extension.
The Saudis raised the specter that Iran may need to participate if the cuts are to be extended. In addition, because of the Nigeria's successful increase in production, there is the potential that its exemption under the production cut agreement may be lifted if cuts are extended for another six months.
OPEC cautions about the market being misled about rising US crude stocks and rig counts. For OPEC, OECD inventory data is the metric it will use to gauge success of the production cut deal, and OPEC expects stocks to decrease into the five-year average range. However this seems impossible without an extension of the production cut deal.
In addition, both EIA and IEA forecasts show OECD inventories will be well above the five-year average range even with full OPEC compliance.
Disclosure: I/we have no positions in any stocks mentioned, and no plans to initiate any positions within the next 72 hours.
I wrote this article myself, and it expresses my own opinions. I am not receiving compensation for it. I have no business relationship with any company whose stock is mentioned in this article.