Turkey has captured headlines this weekend as it brutally clashed with the Netherlands over the Dutch government blocking a meeting of informational nature. The Netherlands blocked the meeting over fears that it would be a large-scale meeting with Dutch Turkish people to campaign in favor of extending President Erdogan's political power. The local government, in coordination with the Dutch government, ended up blocking the landing of Turkish Minister Çavuşoğlu, after which another Turkish minister made her way to the Turkish consulate in Rotterdam. She eventually was taken out of her armored car by heavily armed units and escorted to the German border. This has put a lot of pressure on relations between the two countries.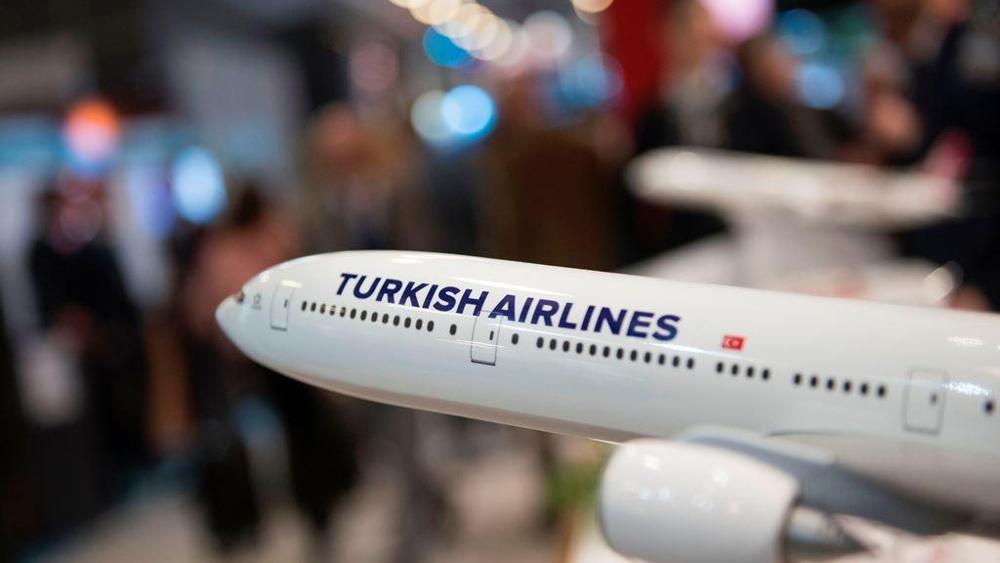 Source: PowNed | Gewoon omdat het kan
In this article, I want to have a short look at the Turkish economy and what this means for Turkish Airlines and, subsequently, Boeing (NYSE:BA).
Turkish economy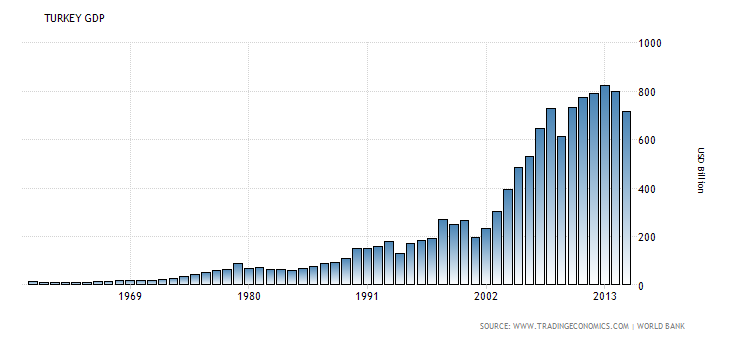 One of the first things that can be seen if we look at the GDP of Turkey is that the country's economy has grown quite a bit since 2003, which is the year that Erdogan became Prime Minister of Turkey. The GDP grew to roughly 4 times the size of what it was in 2003, but there is one major issue here. What we are seeing is that Erdogan did a top-notch job as a Prime Minister, but growth started to flatten as he became more authoritarian. After Erdogan became President in 2014, this authoritarian style continued and has affected the attractiveness of Turkey as a country to invest in for foreign companies. As a result, the economy started to shrink, and a coup attempt did not do any good to the Turkish economy either. Meanwhile, the country's debt and trade deficit increased, both of which are unhealthy for any economy in the longer term.
Impact on Turkish Airlines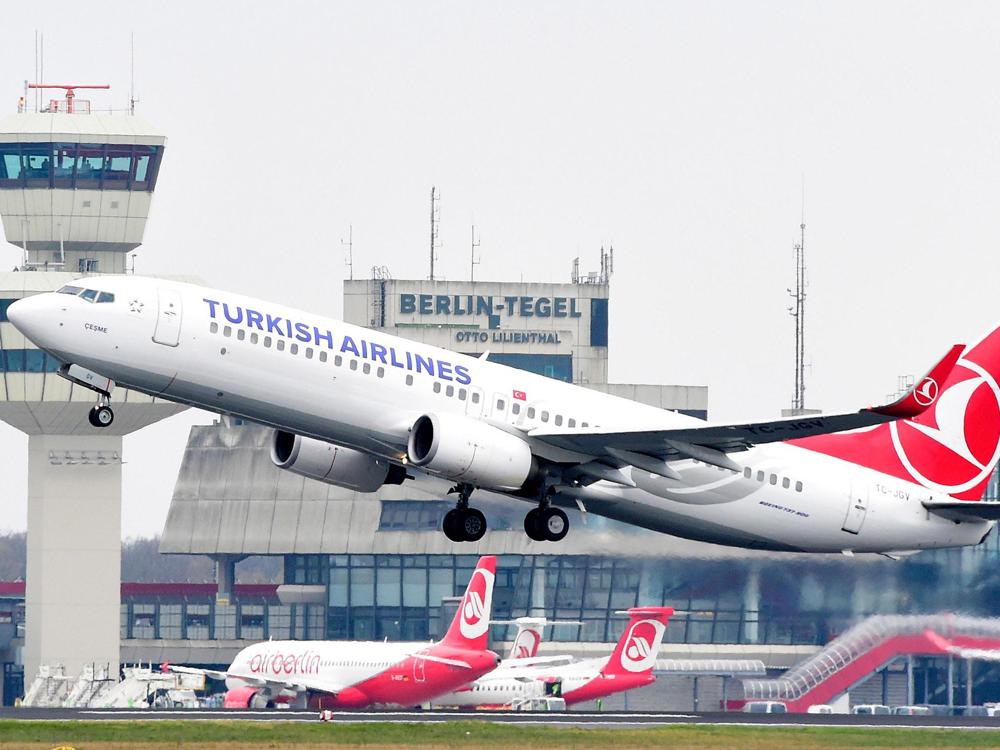 Source: The Independent
Airlines play a supporting role in growing economies. Sustainable growth in an airline can only occur if the underlying economic fundamentals are strong. For Turkish Airlines, this has been the case for some years; the airline grew its fleet from 65 units in 2003 to 334 at the day of writing. Profits for the airline between 2003 and 2013 slightly trailed economic growth, but overall, things were looking good for Turkish Airlines. In 2015, helped by a lower fuel bill, profits reached record highs, but in 2016, terrorism hit the airline at the heart with a terrorist attack on Atatürk Airport, while Turkey already had been coping with terrorism for years.
So terrorism contributed to an unattractive investing climate in Turkey, next to the authoritarian style of Erdogan. Turkish Airlines basically was hit from two sides: it had to deal with flattening growth in the country, and it saw tourists dropping Turkey as a holiday destination.
The airline ended up with dropping its ambitious passenger growth figure of 20% per annum, and the 2016 annual results clearly showed how badly Turkish Airlines was hit by the turmoil, as it reported a $130 million operating loss - the first loss since 2000.
The financial conditions, in fact, are so challenging that Turkish Airlines temporarily stored 12 aircraft, which is 3.7% of its passenger fleet or 13.7% of its widebody fleet. For an airline with 176 aircraft on order, this is remarkable and raises the question of how firm the unfilled orders are.
Impact on Boeing
Turkish Airlines, at an earlier stage, already announced that it would be deferring deliveries, but did not specify how many Boeing aircraft would eventually be deferred. The company has adjusted its fleet plan by cutting the number of aircraft it planned to have in service by 2020 by 10%. It now expects to have 369 aircraft in service by 2020.
Turkish Airlines currently operates 334 jets, of which 49%, or 164, are Boeing aircraft, so the airline makes use of the duopoly that Airbus (OTCPK:EADSF) and Boeing have on the market. With 78 orders for Boeing aircraft out of a total of 176, Boeing slightly trails Airbus in the order book.

Source: Boeing
The airline had 3 Boeing 777-300ERs left on order. Two of these orders, originally scheduled for 2017, were converted to orders for the Boeing 777 freighters, since the cargo activities of Turkish Airlines still show robust performance. The single Boeing 777-300ER that the airline has on order will be delivered this year, while the converted orders will be delivered in 2017. So, for the Boeing 777 program, nothing really changes here.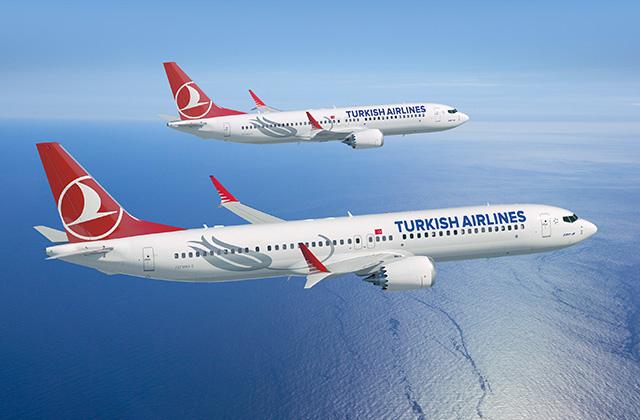 Source: Boeing
Turkish Airlines ordered 65 737 MAX 8 aircraft and 10 Boeing 737 MAX 9 aircraft between 2013 and 2015. All 10 Boeing 737 MAX 9 will be delivered as planned, but instead of delivering 55 aircraft up until 2020, the jet maker will deliver only 38 aircraft. In 2018, the number of deliveries for the MAX 8 has been cut by 13, followed by an increase of 2 in 2019, and then followed by a decrease of 6 aircraft.
So currently, there is no reason for Boeing to worry about possible gaps in production that cannot be filled.
Conclusion
The political climate in Turkey does not attract foreign companies, and that partly reflects in the country's GDP decline. For Turkish Airlines, this is a net negative, while terrorism pressures demand for air travel within and to Turkey as well. The deferral by Turkish Airline is driven more by flattening demand than preserving cash - this, of course, has also played a role, but not a major one.
For Boeing, there currently are no consequences, since the order book for the Boeing 737 MAX is so big that the jet maker can easily find customers to take early deliveries. More worrying could be if Turkey's GDP continues to decline, in which case demand for air travel within and to the country will also decline.
If you would like to receive updates for my upcoming articles, please click the "Follow" text at the top of this page next to my profile.
Join Seeking Alpha's first premium service with a focus on, but not limited to, the aerospace industry and get access to my exclusive research, trades, aircraft performance tools, databases and more.