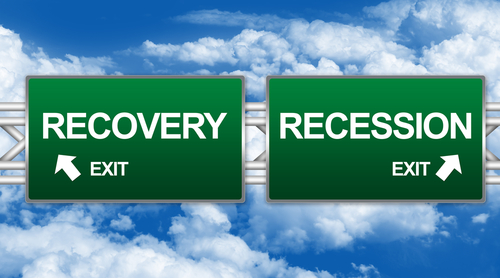 Source: Google Images
Seeking Alpha does not have a strong majority of articles written towards the "doom and gloom" scenario. But there are some who continually write on the impending downfall, correction, recession, pullback, or whatever term you prefer. This focus does have a logic to it and is valuable, for what goes up must come down and vice versa.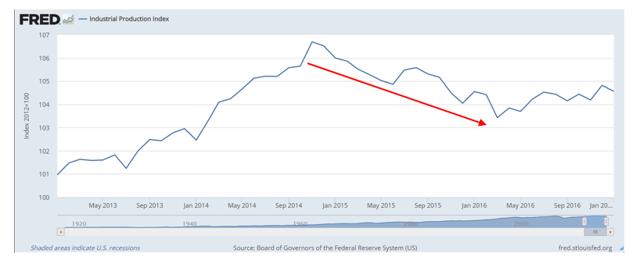 What continues to amaze me is that most of the data charts and examples, which are used to suggest a recession is upon us, do not mention and/or entirely miss the contraction which has already occurred. Point-in-case as the industrial production chart has been used in the past as evidence of contraction.
Over the past couple of years, a contraction did indeed occur between the summer of 2014 and the first quarter of 2016. This correction involved multiple areas, but notably included the energy sector and freight industries.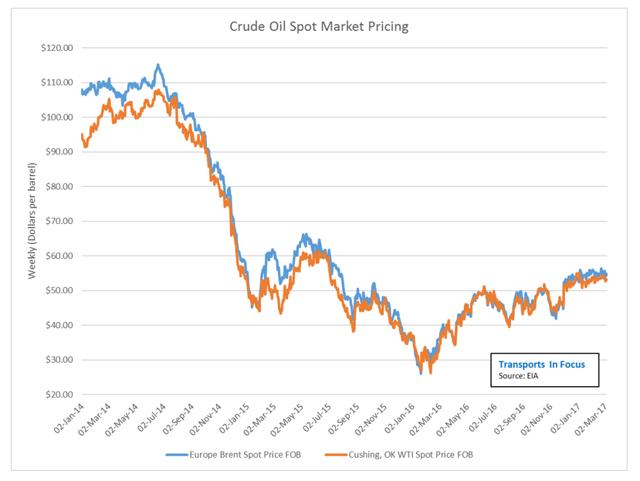 One could easily have stated that energy commodities were in a correction/recession since the peak in the summer of 2014. The same could have easily been stated for the railroad, shipping container and air cargo industries. While the trucking industry witnessed strong declines for less-than-truckload, LTL, as correlated to industrial production, the truckload market was still able to witness modest growth. Not all freight industries contracted. But the trucking industry did witness extreme volatility for demand, making it very tough on operational visibility.
At the same time, deflation has had a big impact on the retail side. This has led to declines in a variety of product prices; notably observed through the intense competition within the grocery markets as companies have resolved to more frequent promotional activity. Many consumer goods have witnessed the same competitive pressures as raw material costs have been in decline, allowing for reduced pricing.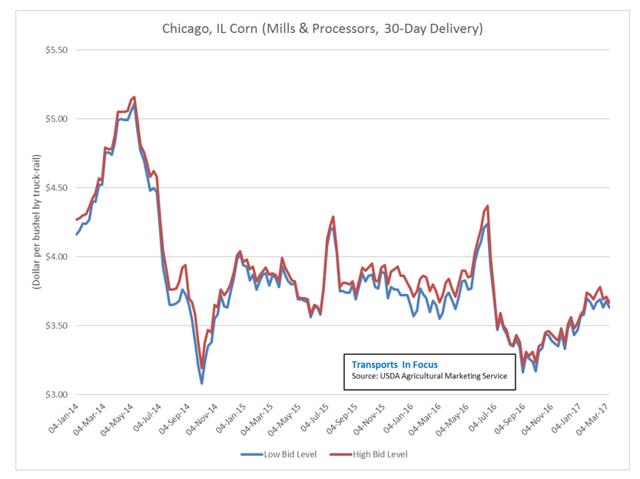 As an example, the farming industry has struggled of late with reduced prices for grower payable receipts for many commodities. This cycle has also hampered suppliers for components and materials for many other products such as durable goods and electronics.
Combined with lower costs to transport goods, resulting from energy declines, stronger negotiating power for shippers versus freight carriers and the cost of supply chains have also been in decline. These stated variables are not solely responsible for impacting the current economic cycle, but they reflect some major pieces.
Ironically, these occurrences reflected a positive for consumers, as well as shippers and freight carriers. As costs declined over the past couple of years, consumers have been able to make purchases for their product needs and preferences at reduced costs, especially through discounted or promotional activities. This has led to increasing volume for both transactions and size of purchases.
For shippers, as mentioned, reduced costs have led to stronger negotiating positions for contract renewals as spot market activity has declined. Ironically, for freight carriers, the substantial decline in fuel, as related to energy declines, has been bittersweet not only with lower operating costs but also lower revenues from decreased fuel surcharges.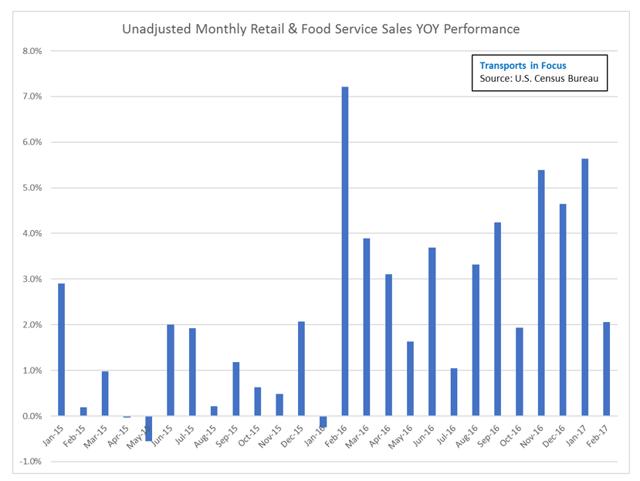 With a low unemployment rate and low interest rates, consumers single-handedly have spent enough money on houses, cars, clothes, electronics, eating out, etc. to keep gross domestic product (GDP) afloat. As can be seen above, 2015 did reflect lower retail sales by dollars, but price declines were a strong contributor for a variety of goods as demand remained stable and/or improved. As can be seen, retail sales have strengthened of late; consumers have continued to increase spending as prices have remained mixed.
Unemployment has been contentious as part of this discussion. Many have pointed to lower employment indicators for the civilian labor force participation rate. Questioning of GDP per capita growth has also been called out. The low interest rate environment has been highly scrutinized as geared towards inflating stock markets. There are plenty other arguments regarding the so-called anomaly of the market's performance over the past eight years.
Another point worth mentioning, which has been brought up a lot, has been the overall overvaluation of indices and/or individual companies. Much has been said regarding share buybacks inflating earnings, dividend payouts slowing, and low growth rates for diluted earnings based upon mediocre performance.
There have been companies which have not performed as robustly during the past few years. But there have also been many strong performing companies as evidenced by net income growth. Amazon.com (NASDAQ:AMZN), Calavo Growers (NASDAQ:CVGW), FedEx Corporation (NYSE:FDX) and Canadian National (NYSE:CNI) are just a quick few which have all witnessed double-digit net income growth over the past few years.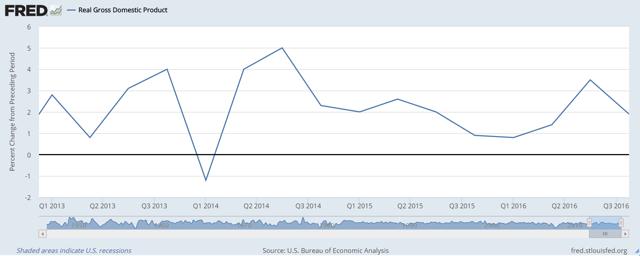 The rate of GDP growth may have slowed over the past couple of years, predominantly due to the contraction/recession impacts from the factors above. Based upon these dynamics, I would posture that the so-called "recession expectation" has already occurred.
Sure, it did not happen the way some may have hoped or expected. But we have witnessed strong contraction over the past two years and the way trends are shaping up, we may be headed for new heights. The industrial production chart that was used extensively for recession evidence has now turned positive for consecutive months, increasing strongly over the previous year.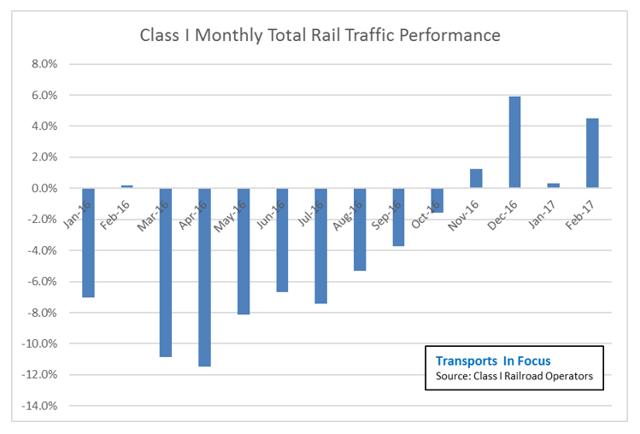 Railroads are a good measure of the economy as they transport a wide variety of products ranging from energy and other commodities to industrials to retail items. Collectively, Class I total rail traffic bottomed in the spring of 2016, and has gradually improved. The previous four consecutive months have been positive with substantially strong performance in two of the four.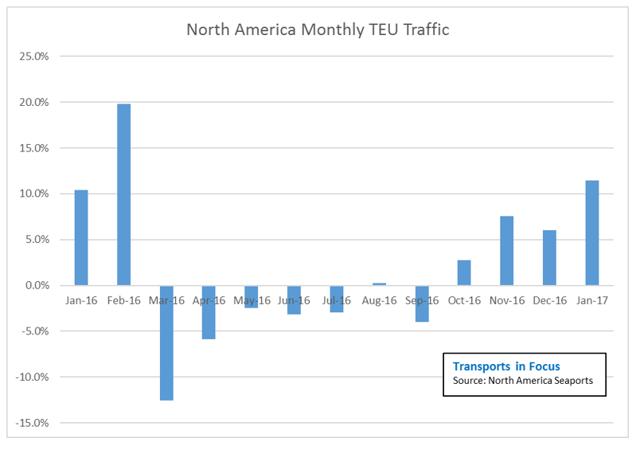 North America seaports, including most major U.S. seaports for West, East and Gulf coasts, have witnessed similar performance as Class I railroads. Containerized goods are predominantly related to retail products so the seemingly less severe performance during 2016 makes sense, as commodities and heavy goods were not included.
The other major factor to consider is the new Trump Administration. There is no doubt that the business community has become more positive regarding near-term prospects. The new federal administration is focused on getting the U.S. back on a more robust growth track. Some have already questioned the viability of these perceptions. But perceptions alone can be the tipping point to begin to influence investment decisions, irrespective of global trade policy uncertainties.
If the Trump Administration truly wants to grow the U.S. economy, some of the initial posturing will eventually transition to tangible deal-making. Will Mexico really pay for a border wall? Will the U.S. really eliminate the North America Free Trade Agreement (NAFTA)? Will a new tariff or border adjustment tax be levied? Will every product be made in America? Probably not explicitly, but President Trump will need wins for many of these priorities.
Summary
This brings me to the wrap-up, which includes two items. First, the U.S. is witnessing an increase in expansion. This is evidenced by freight demand, industrial production and improved pricing for commodities, among other factors. Second, investors need to read between the lines of the naysayers.
The first item has been covered above, so the summary will mostly focus on the second item. The truth is that investing at the professional level is cut-throat. You don't need to work long in the industry to know this. Pressure is a driver; pressure to perform, compete and attain the benefits of success. As a generator of pressure, news drives markets. The faster you can get information, deduce the right move and act, the quicker you can make money.
There are a lot of hedge funds and short-term professionals who have not performed well during the bull-market run. Index funds have been dominating performance in the current environment. Retail investors have been able to make good money as well, especially if their focus has been buy and hold over the long term.
Many naysayers are espousing their rhetoric, which underlies their investment objectives. This is the case especially for those shorting the market, but it also applies to market timers. There, of course, are those who truly believe that, at certain times, it is better to exercise a more conservative stance, even if invested for the long term.
The most important factor to think about is sustainability. As an example, an investor could choose to short the market or go long. But if the foundation and management strategies for these methods are weak, results will likely cave at some point.
Specifically, capital management becomes the fundamental priority. For professionals, they do not require personal capital, they rely upon client funds to implement investment strategies. For individual investors, the stakes are a lot higher, as capital usually includes savings from earned employment monies. Asset management is also key.
When professional and individual or retail investors collide, the retail side is often challenged as they do not have the same resources and/or corporate support to compete. Make no mistake, investing is all about competition, but not in the sense that most would think. Competition is not about being right all the time. It is about execution and managing during challenging moments (which can be daily or weekly over a period) and is always the case quarterly and annually.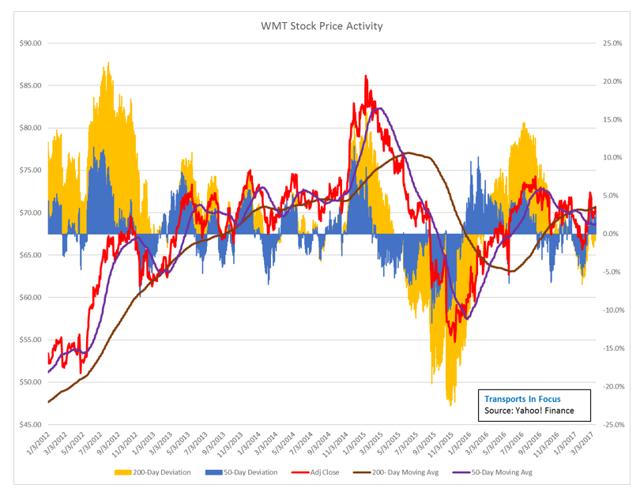 There are those who like to say they bought company X and never worried about it because it was one of those rock-solid companies. I would use Wal-Mart Stores (NYSE:WMT) as one of those companies which investors would claim to be a "sleep-well-at-night" stock to own.
But even Wal-Mart has not been immune to market volatility. Wal-Mart's stock price underperformed its 200-day moving average by nearly 25 percent at the low-point during late 2015. From the peak to the low, Wal-Mart's performance reflected a -36 percent return in a matter of 10 months. For some investors, who thought they owned a sleep-well-at-night stock, this was a rude awakening.
Many naysayers are very smart investors, who have experience and have been battle-tested. The professionals are the most serious competitors. If they underperform, they are out of the mix, as someone new is always waiting to get their chance.
For individual investors, understanding that there is a clear motive and strategy for why some stances are negative amidst the current market is crucial. Comparing and cross-checking information relative to one's investments is an important rule of thumb.
There is a lot of data that suggests the recent correction occurring from the summer of 2014 through early 2016 reached a low-point during early 2016. Recent trends since this time have displayed increasing improvement. This performance is a contradiction for those thinking that a recession is on the horizon.
Disclosure: I am/we are long AMZN, CNI, CVGW, FDX.
I wrote this article myself, and it expresses my own opinions. I am not receiving compensation for it (other than from Seeking Alpha). I have no business relationship with any company whose stock is mentioned in this article.