Company Introduction
Verizon Communications Inc. (NYSE:VZ) is a telecommunication services company which has revenues shrinking in recent quarters although its current cash flow are still respectable. While the company is a historically a blue chip in the telecoms industry, investors should stay away from Verizon shares or only purchase on significant further weakness for its dividend. As an alternative, take a look at AT&T (NYSE:T) for exposure to the telecommunications sector instead, as AT&T has significantly stronger growth prospects.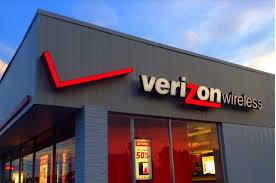 Company Key Facts
Share price: $50.04 per share
Market cap: $203.96 billion
Dividend: $0.58 per share or $3 billion paid per quarter
Most recent report: net income of $4.5 billion
Revenue Decline and Decrease in Business Volume
Verizon has generally experienced a shrinking business volume during 2016. For starters, Verizon's total revenue in 2016 is down 4.3% from $131.6 billion in 2015 to $126 billion in 2016. More specifically, Verizon's revenue in the wireless segment is down 2.7% - from $91.7 billion to $89.2 billion. (For a news report from the company about its fourth quarter, see here.)
Likewise, Verizon's wireless net adds have plummeted 61% - from 1.51M net adds during fourth quarter of 2015 down to 591k during the fourth quarter of 2016. (Source: 4Q16 Earnings Release)
All in all, the numbers in Verizon's fourth quarter report prove that the United States smartphone and wireless market is becoming increasingly saturated as 86% of the US population now owns a smartphone, up from 81% from a year ago. Given this fact, most of Verizon's new additions and future growth are not going to come from new smartphone users. Instead, its new addition will have to come from existing customers from its competitors. However, Verizon is facing very fierce competition in the wireless market.
Very Fierce Competition
Unfortunately, competition is fierce and each of Verizon's competitors have their own advantages. For example, T-Mobile (NASDAQ:TMUS) and Sprint (NYSE:S) offer low rates (about 30% off to half price) for equivalent services on a slightly inferior network. These offers entice many middle class families, who would love the extra $50 to $100 per month in savings. In addition, AT&T is offering a discount for their paid TV service packages integrated with their phone plans, which will entice a lot of television watchers. Given the fierce competition, Verizon has done little to differentiate itself from its competitors, and its postpaid plans additions are suffering as a result.
As the markets are saturated and competition is fierce, Verizon lacks a true growth engine, unlike its competitor AT&T, which has Direct TV to help attract more customers going forward. With smartphone market penetration at 86% in the United States, Verizon's year to year growth declines are expected to continue since it lacks considerable growth engines as compared to its competitor, AT&T.
Debt, Liquidity and Dividend Sustainability
Despite its trouble with shrinking business volume, Verizon will have no trouble with its finances in the months going forward. In fact, the company has a free cash flow of over $4.5 billion during the fourth quarter of 2016, which would easily cover its dividends of $2.3 billion paid to shareholders. In addition to being able to generate cash flow, it has a cash of $3 billion and $17 billion in receivables, for a total of $20 billion in usable assets within 12 months, while only having $2 billion in current debt and another $8 billion in other payables. All in all, the company should have no short term financial problems, although its $105 billion in long term debt presents a major problem, especially as the Federal Reserve prepares to continue to raise interest rates (currently at 0.50%)
However, Verizon's total debt is worrying as it totals 221 billion, which is over 90% of its 244 billion in total assets. This means that Verizon may have trouble going forward adding major debt deals if it wishes to acquire companies or start new projects. Although telecommunication companies usually carry a large debt load compared to other companies, Verizon's debts are still above average and worrisome. Such large debt load usually means Verizon will have to issue new equity in future financing, which may significantly dilute current shareholders.
In addition, Verizon's large debt load will be particular troublesome for the company as the Federal Reserve continues to raise short term interest rates, having done so twice already in 2017 - now at 0.75% to 1.0%.
Conclusion
In conclusion, Verizon's revenues are declining due to fierce competition in a very saturated market. Its growth prospects going forward is looking quite weak compared to its competitor AT&T. As a result, investors should stay away from Verizon, or buy after significant weakness for Verizon's dividend.
Disclosure: I/we have no positions in any stocks mentioned, and no plans to initiate any positions within the next 72 hours.
I wrote this article myself, and it expresses my own opinions. I am not receiving compensation for it (other than from Seeking Alpha). I have no business relationship with any company whose stock is mentioned in this article.