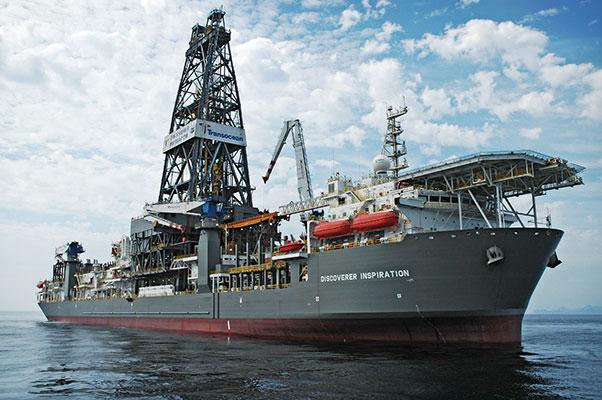 Image: Transocean (NYSE:RIG) - Drillship Discoverer Inspiration.
Investment Thesis:
Let's admit it, we live in a global system and every event about oil has a far-reaching ramifications. From you and me at the gas pump, major oil companies or oil and gas drillers such as RIG, to oil Nations teetering on the verge of bankruptcy recently (Venezuela for example); everything is now tightly related.
However, what has really characterized the recent years, in terms of the oil dynamic, is the major paradigm shift that has been created by the emergence of the US Shale industry, as a new untamed powerful player. This major shift forced OPEC and non OPEC Countries to find desperately a way to adapt to the new balance, by implementing a "fine tuned" new strategy.
During its prime, OPEC was a mighty force to be reckoned with, but not anymore. In 1973, when OPEC decided an oil embargo following U.S. Support of Israel in the Yom Kippur War, OPEC produced no less than 55% of the world's oil, and its various member countries were rich in petrodollars.
OPEC is still a significant player in the market today, but it no longer possesses the dominant position it once did, despite having kept a "champagne taste on a now beer-bottle budget" type of attitude.
The result is called volatility, which is due to an increase of uncertainty and constant unbalance. The consequence has been quite disastrous for the offshore drilling industry and even strong companies such as Transocean have experienced a huge downfall since 2014.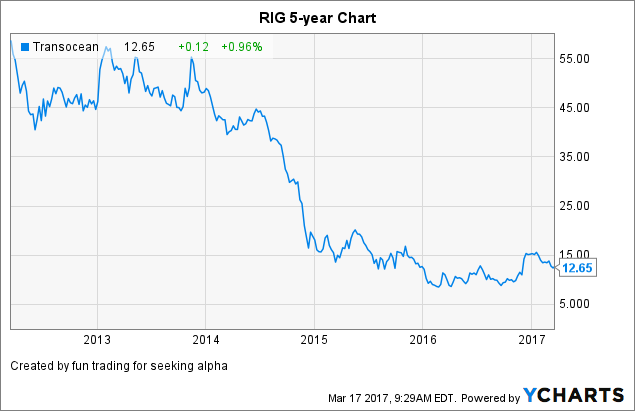 However, if we look at the chart and we reduce the time frame from early 2015 until now, we see a more stable situation. The last 18-months range is approximately $8.60-$21.25.
This is what I call the "sweet spot" in terms of trading RIG. A situation that shows a rare trading opportunity that doesn't present itself often. It is not often the case with a booming industry where stocks are overvalued.
Three elements that convinced me we are in the "sweet spot":
1 - The Industry went through an oil crash with oil plummeting to $27 per barrel, followed by a fragile stabilization between $48 and $56 per barrel, since late November last year, after OPEC decided to cut production by 1.2 MBOPD.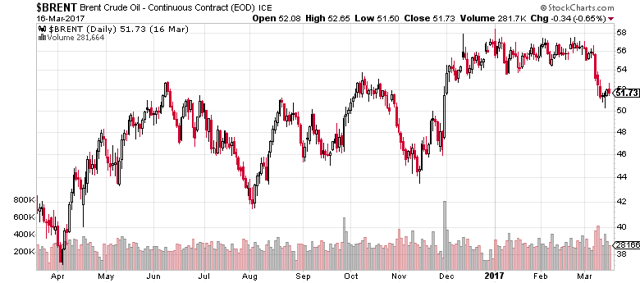 2 - The price of petroleum has now stalled. It is due to two opposite currents competing against each other.
On the one hand, the OPEC and non OPEC production cut -- which is weakening now by the way, with Saudi Arabia announcing a production up to 10 MBOPD -- and, on the other hand, a strong production increase in the US Shale -- particularly in the Permian -- that has produced a nasty result for U.S.
Oil stocks, which are increasing rapidly without any break, as the chart below shows:

3 - Transocean has a strong balance sheet and an impressive backlog still around $11 billion as we speak (see charts below). While it is not perfect, the company fundamentally gives sufficient confidence about the company's ability to survive until the next rebound, which is expected by H1 2018 - H1 2019.
- read from right to left)

To review the last 4Q'16 results, please take a look at my article published on February 26, 2017. Click here.

RIG backlog is extremely solid, with a "backbone" of four long-term contracts secured with Shell (NYSE:RDS.A) in the Gulf of Mexico and one with Chevron (NYSE:CVX) -- 5-year contract as well. The "Shell" backlog represents approximately 64% of the total company backlog and stretches until 2028.
I recommend reading my fleet status analysis published on Seeking Alpha on February 9, 2017. Please click here.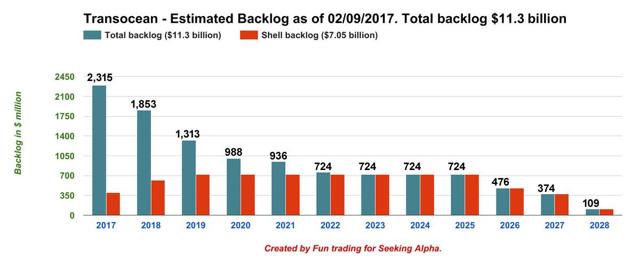 It has never been a better time for trading Transocean.
As I explained above, despite a grim outlook for the offshore drilling industry, the stock is "safe", which means you are not likely to wake up one day and get slapped by catastrophic and unexpected bad news. The stock is following the price of oil and can be traded as a proxy for oil as well. Yes, the price per share can drop much lower if oil crashes again, but the odds of such an outcome are very limited?
Hence, it is an ideal setting for technical analysis.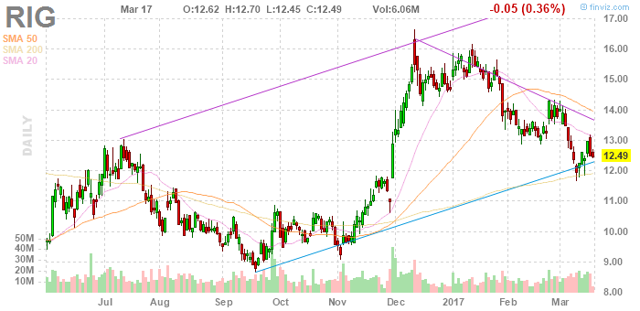 RIG stock is describing a symmetrical wedge pattern, also called a coil. This pattern is the result of two converging trend lines (Blue and violet in the chart above).
Both trend lines act as a sort of barrier, that prevent the price from heading higher or lower.
However, once the price breaches one of these levels, a sharp movement often follows, which is called a breakout. Generally, when a breakout occurs, the volume increases noticeably.
While there are instances when symmetrical triangles mark important trend reversals, they more often mark a continuation of the current trend. Regardless of the nature of the pattern, continuation or reversal, the direction of the next major move can only be determined after a valid breakout.
A breakout is when the stock is crossing one of the two trend lines with an increased volume. If the pattern lasts less than three weeks it is a pennant (not the case here). The volume increase is a significant flag.
It seems that we are close to a breakout now, and the question left is what is its direction?
The future direction of the breakout can only be recognized after the breach has occurred, unfortunately. It sounds obvious enough, but only attempting to guess where the breakout is heading, could be lethal for your pocket.
Even though a continuation pattern most likely breaks out in the same direction of the long-term trend -- which means a positive breakout for RIG -- this is not always the case. My opinion is that we are most likely about to experience a positive breakout soon.
To calculate the next resistance we measure the widest value of the symmetrical triangle (about ~6.50) and we add this value to the starting point of the breakout. Assuming a breakout at $13 we have a new resistance at $19.50.
Next strategy here is to buy RIG at the low of $12 -- if the volume is not strong. The alternative is to short the stock if the chart shows a negative breakout forming (with a crossing trend line with high volume). Never forget about the volume.
On the plus side, I recommend to take some profit off the table at $13.50-$13.75, if the volume is not happening and if the crossing failed.
If we experience high volumes during a positive crossing, then I recommend to buy and accumulate.
Of course, this is theoretical and if any new news or change in fundamentals occurs it is another ball game.
Important note: Do not forget to follow me on RIG and other offshore companies. Thank you for your support.
Disclosure: I am/we are long RIG.
I wrote this article myself, and it expresses my own opinions. I am not receiving compensation for it (other than from Seeking Alpha). I have no business relationship with any company whose stock is mentioned in this article.