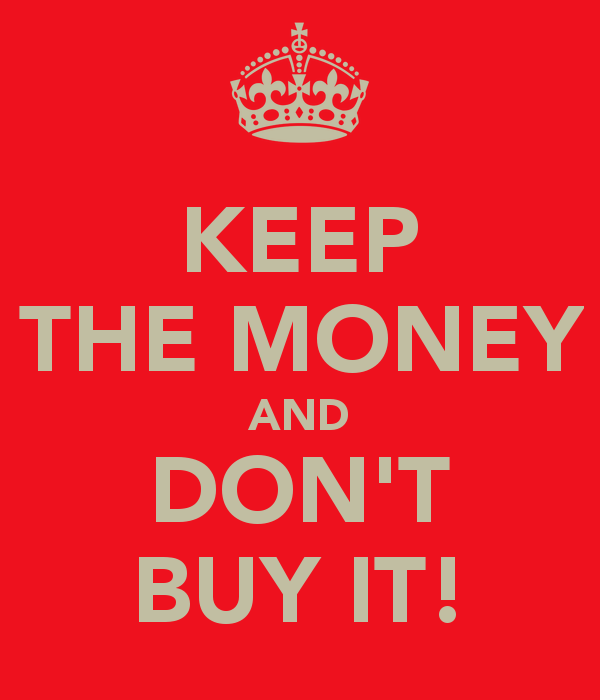 Many investors claim Valeant (NYSE:VRX) represents an attractive buyout opportunity because of its low equity value. However, this is not the case. Valeant's liquidation value is worth less than the total debt, and if the company had an attractive EV/EBITDA multiple (from a buyout perspective), the equity would be virtually worthless.
Retail investors often hope for a buyout when stocks get very low, but this article will address why a Valeant buyout is a pipedream. Valeant's equity value derives from the possibility of debt paydown, and as this possibility diminishes the stock could fall into the single digits, but bankruptcy is unlikely.
'EBITDA multiple' has become a buzzword in the investment community, but little attention goes to what it represents. Why should investors look at a pharmaceutical asset's EBITDA multiple instead of, say, its revenue multiple? And why would acquirers pay 15-20x EBITDA to buy another firm? EBITDA is used because it takes into account all the expenditures needed to maintain and grow the cash flow until the cash flow becomes virtually worthless - typically the LOE date for drugs.
The important thing to note about pharmaceutical EBITDA is that it assumes a huge amount of R&D expenditure. R&D spending is a neverending process: Drugs are developed for new indications and pushed into international markets - all of this spending is necessary to not only grow revenue but maintain current revenue.
When people claim a 14x EBITDA multiple is "normal" for pharmaceutical acquisitions, they are comparing apples to oranges when it comes to Valeant.
14x EBITDA is a vast amount of money. If an asset is purchased for this price, it would take 14 years to break even assuming EBITDA stays flat. The only reason pharmaceutical assets can sell for this price, and often higher, is because of rapid growth, priceless R&D investment, and operational synergies. Most financial managers don't buy cash flow at 14x EBITDA unless they are confident they can grow the cash flow significantly before the LOE date or increase the EBITDA through operational synergies.
Companies do not buy assets at 14x EBITDA for a 4-6% GAGR (Valeant's B&L) - and they certainly don't pay 14x EBITDA for a business losing 8-10% CAGR like Valeant's US. Diversified. It is not reasonable to expect Valeant to be able to sell any of its major divisions at a multiple that would generate enough debt pay down to make the loss of cash flow worthwhile.
For Valeant as a whole, the situation is even worse. Valeant's growth rate is negative, and an acquirer who bought Valeant for a large EBITDA multiple may never break even unless they increased drug prices dramatically.
And this gets even worse when you consider the time value of money, opportunity cost of money, and the WACC of the potential acquirer in question. Firms have a hurdle rate below which, for them, an acquisition is value destructive. And for most businesses, Valeant is far too expensive to be considered for purchase - even if the equity was priced at zero.
Valeant is a Uniquely Poor Acquisition Target
1. Pharmaceutical acquisitions are usually made at the beginning of an asset's lifecycle when loss of exclusivity 'lOE' is up to three decades into the future. Many of Valeant's most lucrative assets are at the end phase of their lifecycles. Valeant's best-selling drug, Xifaxin, already faces generic competition. Wellbutrin has existed since the 80s. Potential acquirers would never dream of paying 5-14x EBITDA for such assets.
2. Pharmaceutical acquisitions are driven by 'priceless' R&D, not by cash flow alone. Valeant, as a platform company, does not offer any unique drug discovery capabilities or any high-potential drugs that would benefit from the sales force of a larger firm.
To make matters worse, Valeant's EBITDA is inflated by the company's lack of R&D investment. R&D is calculated out of EBITDA because it is a cost of continuing operations. If Valeant had a normal R&D budget, its EBITDA margins would be squeezed even further.
3. Valeant's operating strategy has reduced the quality of its assets. Relentless cost-cutting takes its toll; not only do high-quality employees leave, but a lack of investment gimps growth in the future.
In 2006, Bauch and Lomb invested around 8% of its annual revenue in R&D; Salix invested around 15% in 2014 before the Valeant acquisition. Valeant spends 4%. But in Valeant's defense, much of this expenditure goes to B&L and Salix. Cost cutting in SG&A may have caused the B&L plant difficulties in Tampa and New York last year.
Synergies and Priceless R&D
Takeda Pharmaceuticals has long been interested in Salix because of synergies with the company's gastro business. Synergies allow businesses to save money on R&D and other expenditures by blending similar operations.
So let's say Takeda buys Salix from Valeant for a 9-10x multiple of its EBITDA. Now Valeant has around $20 billion in debt and $2-3 billion in EBITDA. Next, imagine B&L was sold for another $10 billion, and Valeant's debt is further reduced to $10 billion while the EBITDA is $1-2.5 billion. What is left? Without Salix and B&L, Valeant is made up primarily of its U.S diversified business which is expected to decline at 8-10% CAGR per year.
Asset sales will not save Valeant. Even if Valeant's assets are sold at extremely optimistic multiples to pay down debt, the resultant company would still be in terrible financial condition. So what gives Valeant's equity its current $4 billion market cap? The possibility that it will generate enough cash to pay down the debt through methods other than self-liquidation.
Let's do a rough calculation of Valeant's cash flow for principal debt pay down assuming it will not issue more shares or sell assets: Basically, EBITDA less interest expense. Valeant guides adjusted EBITDA of $3.5-3.7 billion for 2017.
When we subtract $3.7 billion by interest expense of around $1.8 billion, we get around $1.9 billion in cash flow that can go to paying down the principal of the debt. It could take over a decade to pay it all off, and mandatory pay downs will make it a challenge. But Valeant has the option of refinancing its debt or issuing more stock if needed. There is a little real threat of bankruptcy, but Valeant is a debtholder's company, and the stock is worth very little until the debt is gone.
Conclusion
A Valeant acquisition is a pipedream because Valeant lacks the R&D investment to make it a worthwhile target for potential buyers. Even if the company's best assets are sold for decent multiples, the resultant business would be in worse shape than it is in currently. Despite its low equity value, Valeant is still significantly overvalued on the EV/EBITDA, and the stock price could decline to near zero without making the company attractive from an acquisition perspective.
Valeant depends on its ability to generate cash flow to pay down its principal debt over the long-term, and this is the question that will make or break the company as an investment. Bankruptcy looks unlikely, but the only people who will to benefit from Valeant over the next few years are the creditors.
Note:
Valeant reports adjusted EBITDA of around $4 billion, but Ycharts calculates $2.2 billion, translating to an EV/EBITDA of 14.67.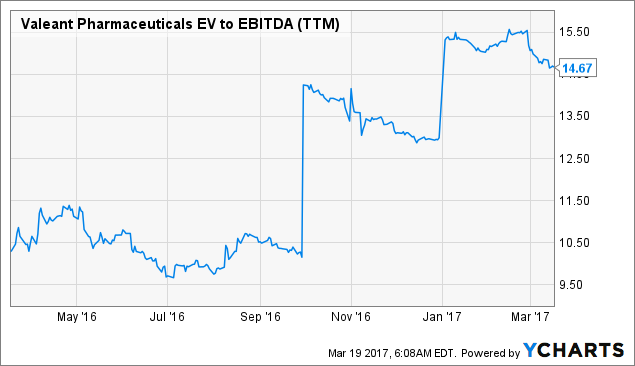 VRX EV to EBITDA (NYSE:TTM) data by YCharts
Disclosure: I/we have no positions in any stocks mentioned, and no plans to initiate any positions within the next 72 hours.
I wrote this article myself, and it expresses my own opinions. I am not receiving compensation for it (other than from Seeking Alpha). I have no business relationship with any company whose stock is mentioned in this article.