Shares of biotech firm Gemphire Therapeutics (NASDAQ:GEMP) have traded relatively flat since their initial public offering in 2016.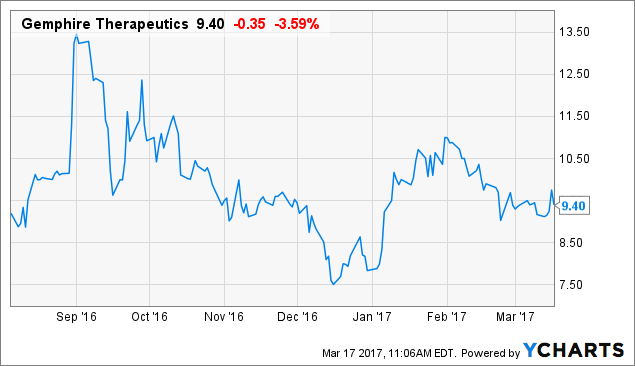 Management is focusing on developing therapies for cardiometabolic disorders, such as dyslipidemia and NASH. The primary asset is gemcabene, a first-in-class once-daily oral drug candidate licensed from Pfizer that has been shown to lower cholesterol, fat, and inflammation. These indications represent large markets, albeit crowded in some cases.

Figure 2: Estimated 20 million US patient population addressable by gemcabene (source: corporate presentation)
For such a tiny market capitalization (around $90 million), the company surprisingly appears to have several potential value drivers in 2017. Additionally, as of December 31st they reported a cash position of $24 million. On top of that we can add $12.5 million from their recent private placement. Cash used for operations totaled $11 million in 2016, and management has projected operating expenses and cash use to double in 2017. So, I assume another dilutive offering or other form of financing should be coming by year end or early 2018.
During the most recent quarter management reported several positive developments, including the hiring of Lee Golden as Chief Medical Officer (former medical director of global Lipitor team at Pfizer) and positive patent developments in the US and Europe.
My primary rationale for offering up the company for investors' and traders' consideration is the medium term opportunity represented by data readouts from three phase 2b trials in dyslipidemia patients in the second half of the year, as well as the initiation of a phase 2 trial, dubbed "AZURE-1", in the lucrative NASH indication.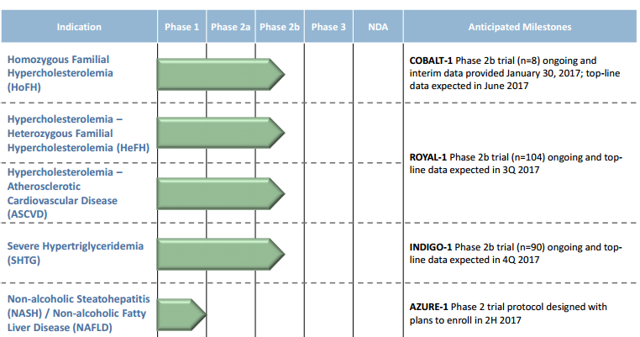 Figure 3: Catalysts and pipeline (source: corporate presentation)
Now that we've outlined the runup opportunity, let's return to understanding more about gemcabene, its clinical profile, and where it would fit in the treatment landscape. The drug candidate would be an add-on to existing lipid lowering drugs, as it has been shown to lower LDL-C, inflammation, and triglycerides on top of statin drugs and other treatments.

Figure 4: Treatment landscape (source: corporate presentation)
Other aspects of gemcabene's differentiated profile include the absence of drug-drug interactions and serious adverse effects (SAE). The candidate has been tested in single doses up to 1500mg and multiple doses up to 900mg/day in 837 subjects, with only 10 cases of SAEs and none of them related to gemcabene.
In the COBALT-1 trial for patients with HoFH, interim data was quite intriguing, with the 600mg dose resulting in a 28% reduction in LDL-C levels on top of statin therapy.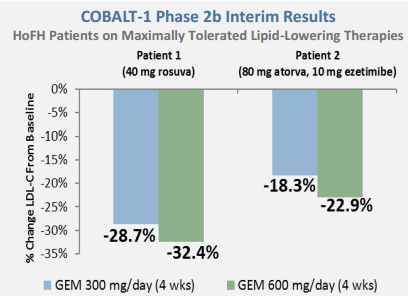 Figure 5: Interim results showing dose response (source: company presentation)
For the ROYAL-1 trial in patients with hypercholesterolemia on stable moderate- and high- intensity statin therapy, a promising sign is that enrollment is around three months ahead of schedule. Recently published data from a prior phase two trial supports the thesis that the drug has a decent shot at showing meaningful efficacy in the setting.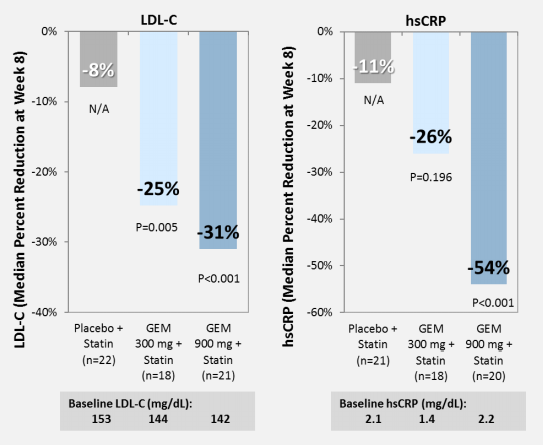 Figure 6: Change from baseline at week 8 in patients with hypercholesterolemia on background stable statin therapy (source: company presentation)
As for the company's NASH trial to begin later this year, investors should be aware that preclinical data (which should be taken with a grain of skepticism but is still relevant) has shown gemcabene to lower NAS score 25% to 48%. FXR agonists such as Enanta's EDP-305 and Intercept's OCA (obeticholic acid) have shown decreased NAS scores of 23% to 30%, while Tobira's CVC (cenicriviroc) showed decreased NAS scores of 25% to 30%. The latter was acquired for $1.7 billion, illustrating the potential here if gemcabene shows promise when it enters the clinic. The NAFLD Activity Score (NAS) is a composite measure that takes into account steatosis, inflammation, and ballooning.
Lastly, the company possesses broad intellectual property, with 49 issued patents and 24 pending applications. As the company has full rights to the compound, management has indicated they would prefer to go it alone in the United States with a limited salesforce for smaller indications, while they would consider partnering for indications that would require greater resources. As for the rest of the world, the idea would be to partners for all indications. It is worth noting that in the NASH indication management has indicated they could consider co-development.
It appears I'm not the only one seeing potential here, as several directors have been buying stock recently and significant size positions at that. As the company only has 14% or so institutional holders, if positive developments take place expect buying to pick up significantly.
Risks to thesis include disappointing data in one or more indications this year, as well as pipeline concentration risk. Additionally, this is a small company with limited resources, and while near term dilution is off the table, I expect another secondary offering could happen by year end in the absence of a partnership.
For investors who have done their due diligence and are interested in the story, I would suggest establishing the majority of one's position in the near term while share price is depressed. This is a medium-term runner, one which could do well in the next 3 to 9 months.
Author's note: My goal is to identify undervalued stocks for my readers with favorable risk/reward profiles and catalysts that could propel shares higher. I categorize ideas into near-term, medium-term (months to a year), and long term (multi-year), based on when I expect outperformance to potentially occur. If that interests you, consider clicking the follow button at the top of the article, next to my name.
Disclosure: I/we have no positions in any stocks mentioned, and no plans to initiate any positions within the next 72 hours.
I wrote this article myself, and it expresses my own opinions. I am not receiving compensation for it (other than from Seeking Alpha). I have no business relationship with any company whose stock is mentioned in this article.
Editor's Note: This article covers one or more stocks trading at less than $1 per share and/or with less than a $100 million market cap. Please be aware of the risks associated with these stocks.