Through March 17, the markets have gone 108 days without a drop or fall more than 1 percent. The lack of a correction is bad news for value investors. These types of investors thrive on picking up stocks at a discount large enough to provide a sufficient margin of safety. Provided the company's business is still sound, value investors keep on buying stocks that go on sale. Such investors are still waiting for the market to drop. Without any negative catalysts ahead, including a Fed rate hike that failed to hurt the markets, a market drop looks unlikely. Still, the DIY (do-it yourself) investor should still get a list ready.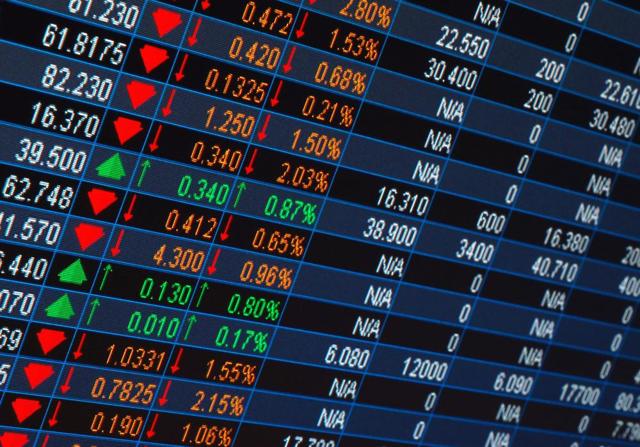 Financials Services
In light of interest rates going up at least 75 basis points this year, financial services companies are attractive. Visa Inc. (NYSE:V) closed at another high and trades at a P/E of over 42 times. The stock does not price in any risks of the competition for a new standard in payment processing. Bitcoin and crypto currencies represent that threat, although adoption of this technology will happen outside of the U.S.
In North America, credit cards are still the most popular way to pay for things. PayPal Holdings, Inc.'s (NASDAQ:PYPL) weak first quarter outlook should not deter investors from investing in it. Mobile is the important competitive differentiator for the company. It led the FinTech companies with 6 billion payments (up 24%) and 354 billion total payment volume in 2016. In the last quarter, PayPal processed $99.3 billion in payment volume in the third quarter alone.
MasterCard (NYSE:MA) is another pick that value investors should watch should the markets fall. Its stock is valued at similar multiples to that of Visa and PayPal (MasterCard's forward P/E is 22.8 times, compared to 23.4 times for Visa, and 21.2 times for PayPal).
Caveat: If markets fall due to expectations of lower consumer spending, then credit card companies would suffer. Their profits depend on transaction volume growth.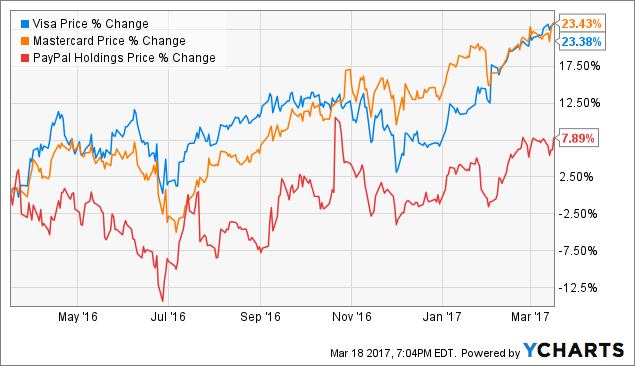 E-Commerce
Once considered a stock that was too expensive, Amazon.com, Inc. (NASDAQ:AMZN) continues to impress investors. The stock, also at yearly highs, grew revenue by an astounding 22.2 percent Y/Y to $43.7 billion. The company is guiding revenue growth of 17-25 percent. Heightened fear in the markets would lead to investors worrying over Amazon.com's valuations. The company has a strong moat in its business, which is so solid that Wal-Mart Stores (NYSE:WMT) cannot beat it. Wal-Mart must invest billions to build its online presence. In the interim, the discount store relies on physical stores to grow its business.
Content
Bears have all but given up betting against Netflix, Inc. (NASDAQ:NFLX). The short float is just 5.77 percent. A market correction does not change the company's growth profile or growing moat. Netflix is acquiring original content, along with running new seasons of very popular shows. This includes Orange is the New Black, Bloodline, Sense8, and Master of None. The company ended the fourth quarter with around 50-60 million subscribers in the U.S. By comparison, 100 million households subscribe to cable and satellite cable.
Investors who are not comfortable with Netflix's valuations may consider Vivendi SA (OTCPK:VIVHY) instead. The company raised its stake in Mediaset last year. If it moves to acquire the company, that would strengthen Vivendi's broadcasting business. As at March 15, CEO Berlusconi said the company did not receive a proposal from Vivendi.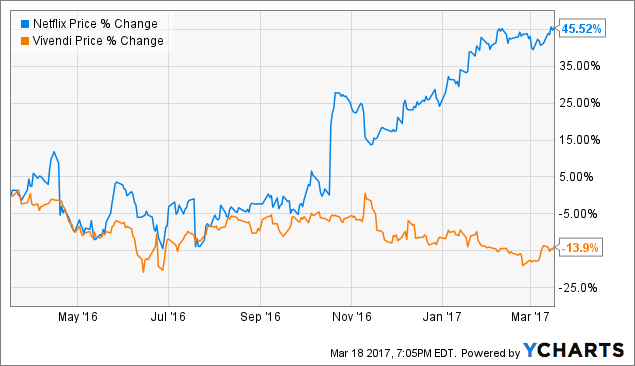 A healthy market correction will continue hurting high-flying stocks that have already sold off. Fad stocks like Fitbit, Inc. (NYSE:FIT) are unlikely to recover. The company faces significant competition ahead. In the last quarter, revenue and earnings (a loss of $0.56 per share) missed consensus estimates. Ease of access from competitors will keep hurting the company's underlying business.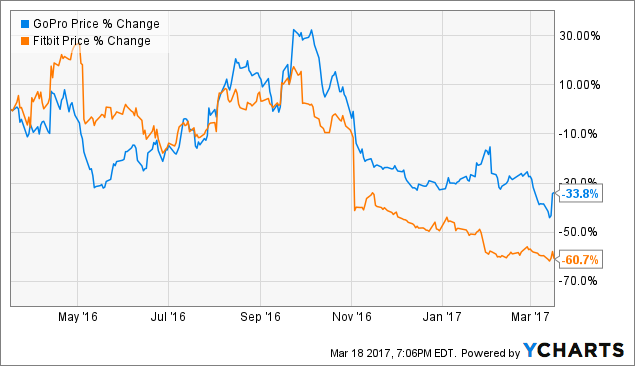 GoPro (NASDAQ:GPRO) could consolidate its rebound even after the market corrects. The company projected a revenue that is within the $200 million consensus estimate. It cut expenses by $200 million annually to adjust for the lower sales.
Takeaway
Talk of a market sell-off is absurd at this time but that is not an excuse for investors to be unprepared. If it were to happen, evaluate the reasons for the drop. A correction based solely on valuations will not last. But a weaker economy, lower consumer spending, or a global trade war that hurts growth could slow the rebound after a market drop. Please [+]Follow me if you liked this value stock question. Click on my name next to my avatar at the top of the article. Note: Vivendi is a DIY Top Pick idea in the marketplace.
Disclosure: I/we have no positions in any stocks mentioned, and no plans to initiate any positions within the next 72 hours.
I wrote this article myself, and it expresses my own opinions. I am not receiving compensation for it (other than from Seeking Alpha). I have no business relationship with any company whose stock is mentioned in this article.
Editor's Note: This article discusses one or more securities that do not trade on a major U.S. exchange. Please be aware of the risks associated with these stocks.