With Canada Goose (NYSE:GOOS) going public last week, investors will have another option when searching for growth in the luxury apparel market. Canada Goose designs, manufactures, distributes, and sells luxury outdoor wear. Founded in 1957 by Sam Tick, the Toronto based company specialized in woolen vests, raincoats, and snowmobile suits. As the company continued to evolve and grow, they developed their signature product, which remains the face of their brand today, the parka. Built to conquer extreme temperatures, the expedition parka is best in class. It's received critical acclaim from extreme adventure athletes, award-winning directors, actors, and Olympians. As a luxury brand their products are priced rather expensively. Parkas range in price from $700-$1,500 and lightweight down jackets run anywhere between $400 and $1,000. They've recently introduced a spring line which is priced slightly cheaper than their lightweight down jackets. Their offering was for 20M shares and was priced at CA$17.00, raising CA$340M or roughly $225M. Shares closed up over 7% Friday afternoon on the NYSE, garnering a valuation of $1.7B.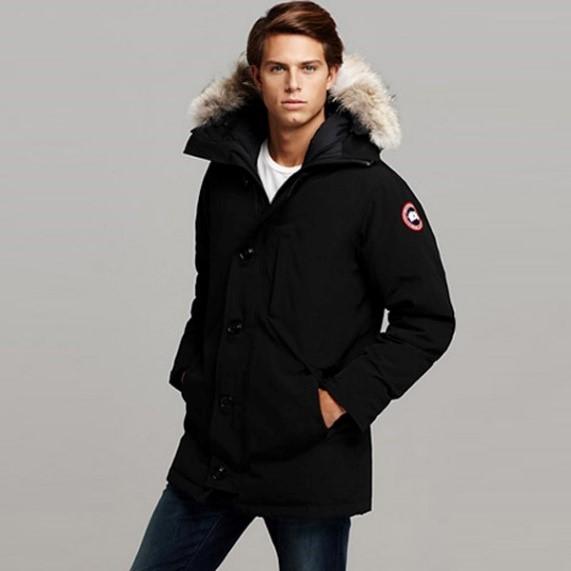 (Source: canadagoose.com)
Fashion Trends and Growth Strategy
Growth with luxury fashion brands can be tricky. While we all want to see rapid growth, pushing the envelope could cause irreparable damage to the brand. From a psychological point of view, part of what makes luxury goods desirable is knowing that other people can't have them. Canada Goose has brand value, they've built a company that's developed best in class outdoor wear and they mustn't face the temptation that comes with this. Slapping their logo on products that either don't fit into their product portfolio or lack industry leading quality will cannibalize sales. What's exciting is that Canada Goose's management is aware of this. Management is focused on growing the brand into a worldwide name, while maintaining the same quality and craftsmanship that made them successful. As discussed throughout their F-1, they plan to continue building the brand the way they always have, with a mix of traditional marketing routes as well as organic word-of-mouth brand building. Canada Goose has shown tremendous growth the past three years in the United States and internationally.
| | | | | |
| --- | --- | --- | --- | --- |
| (in CAD millions) | 2014 | 2015 | 2016 | 14-'16 CAGR |
| Canada | $ 72.5 | $ 75.7 | $ 95.2 | 14.6% |
| United States | $ 33.6 | $ 57.0 | $ 103.4 | 75.5% |
| Rest of World | $ 46.0 | $ 85.7 | $ 92.2 | 41.6% |
| Total | $ 152.1 | $ 218.4 | $ 290.8 | 38.3% |
(Original Content, Data from SEC Filings)
Canada Goose is focused on increasing brand awareness in the Unites States to a level akin with Canada. A survey conducted by the company in August of 2016 indicated that many people outside of Canada are unaware of the brand. Increasing brand awareness is necessary if they plan to continue growing at their current pace. Aided brand awareness in the United States and Canada came in at 16% and 76%, respectively. Canada Goose has rolled out their United States campaign on a regional level. Starting with the Northeast, which has aided brand awareness levels in Boston and New York City of 46%, relative to 25% for the Northeast as a whole. Currently efforts are being focused on expanding into the Midwest and mid-Atlantic regions (18%) as well as the West (14%). It's hard to believe that there are not major opportunities for Canada Goose in cities like Denver, San Francisco, and Seattle.
Product Expansion
It's important as prospective investors to understand what Canada Goose plans to do to drive growth moving forward. Inside their F-1 they discuss their plans to "enhance and expand" their product portfolio. Canada Goose is currently a three season outdoor brand; winter, spring and fall. Their plans to expand are laid out in three categories; elevating winter, expanding Spring and Fall, and extending beyond outerwear. Their plan for winter is quite simple, continually update the design and fit of their products while "staying true to their tactical industrial heritage." The launch and growth of the Spring and Fall lines are an essential component in Canada Goose's evolution as a company. Success here is important for one major reason, geographic brand penetration. The main product for Canada Goose, the parka, is a niche product. People in warm climates have no practical need for a winter jacket, let alone a parka of this quality. Let's use San Francisco as an example, a parka is not necessary in 45-degree weather. However, a jacket of some sort is definitely something most people will purchase at one time or another. Canada Goose's Spring and Fall line feature lightweight and ultra-lightweight down, rainwear, windwear, and softshell jackets. By expanding beyond the parka, they'll be able to sell in regions that previously has no demand. Finally, Canada Goose plans to expand beyond outerwear. Data collected in customer surveys have suggested that customers are looking for functional products in categories other than outerwear. This includes knitwear, footwear, fleece, travel gear and bedding. Canada Goose plans on introducing new functional products that are consistent with their heritage. Sticking to this plan should ease investor worries of brand dilution.
Fundamentals
Despite a steep P/E ratio of 45.5, one of the highest in the industry, Canada Goose has fundamentals that warrant their lofty valuation. Gross margins have steadily increased and appear to still have some room to go higher. Gross margins have increased from 38.6% in 2014 to 50.1% in 2016. Their next fiscal year ends March 31st, 2017, gross margin for the nine months that've been reported in the current period is 52.3%. Further increase of margins, especially as new product lines are introduced, is a very healthy indicator for future success. Revenue is also growing at a rapid pace up over 33% from 2015 to 2016.
The path forward for Canada Goose is paved with gold. I expect them to follow a similar path that Michael Kors (NYSE:KORS) did in their first few years public. However, I don't believe a massive crash is in store for them. Unlike Michael Kors, which competes in an extremely crowded market. Canada Goose is in a class of their own, in terms of quality they crush the likes of The North Face (NYSE:VFC) and Patagonia. Michael Kors faces competition from Coach (COH), Kate Spade (NYSE:KATE), Fossil (NASDAQ:FOSL), Louis Vuitton (OTCPK:LVMUY), Calvin Klein, and many more. The difference between Michael Kors and Canada Goose is that Canada Goose has a clear competitive advantage. With Canada Goose you're buying more than a luxury logo, you're paying for craftsmanship that's a level above others in the industry.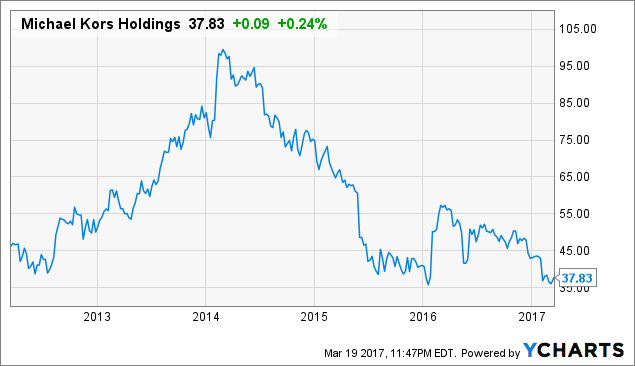 Conclusion
Canada Goose is the embodiment of the entrepreneurial dream. Founded by an immigrant, rooted in quality, design, and pride of country, this brand is not just a flash in the pan. While I remain cautious about future growth I believe this is just the beginning for Canada Goose. In the short term this company is a buy. However, long term sustainability, as with all fashion trends, remains questionable.
While my anecdotal exposure is just one point of view, I believe it may be beneficial to readers. As a college student in Buffalo, New York staying warm is a concern for many. Throughout 2014 and 2015 I saw Canada Goose jackets sparingly across campus, mostly worn by international students of Asian decent. However, Canada Goose has become an extremely popular brand across campus in late 2016 and early this year. There hasn't been a day since November in which I haven't seen a Canada Goose jacket while walking to class. Despite the expensive price, the brand is gaining traction especially among millennials.
Disclosure: I am/we are long GOOS.
I wrote this article myself, and it expresses my own opinions. I am not receiving compensation for it (other than from Seeking Alpha). I have no business relationship with any company whose stock is mentioned in this article.
Editor's Note: This article discusses one or more securities that do not trade on a major U.S. exchange. Please be aware of the risks associated with these stocks.