Gold miners need to replenish mineral reserves. Not every alleged takeover target is actually one as we discuss in this week's Resource Sector Digest. (Vol. 80 - March 20, 2017).
Brought to you by Itinerant and The Investment Doctor.
In this edition we shall:
Set the scene,
highlight actionable ideas,
comment on news releases and
link to relevant articles.
Please consider our cordial invitation to join Itinerant Musings for exclusive access to actionable research on mining and energy stocks.
In case you missed out on previous editions of this newsletter, simply click here, here or here to catch up.
Setting The Scene
Messrs Brent Cook and Joe Mazumdar of Exploration Insights toured the media circuit during PDAC week, and among their appearances we especially liked this interview the two of them gave on BNN.
Among several other pearls the two mining experts mused about declining mineral reserves controlled by the major gold miners, and the need to replenish these reserves in order to ensure the respective businesses going forward. The interview naturally led to an insightful discussion on takeover candidates, which took an interesting turn when they pointed out that majors have cut their reserves during the bear market as a result of more stringent gold price assumptions; and consequently could add back marginal ounces as the gold price outlook brightens in the future. To quote Mr. Cook:
"With a $200/oz increase in gold price Newmont (NEM) adds 13M ounces."
This is a valid argument, and worth keeping in mind when scanning junior miner galore for takeover candidates. According to the two experts only deposits profitable at the current gold price have a chance of being considered by the majors and mid-tiers, and only if they are (potentially) large enough to complement the existing portfolios. Forget about marginal "optionality plays" - the majors already own plenty of those, and can return these ounces to their reserve bases if warranted.
We found this line of argument intriguing and ran some numbers using the three largest gold miners by market capitalization Barrick Gold (NYSE:ABX), Newmont Mining, and Goldcorp (NYSE:GG) as examples. The chart below shows their respective proven and probable reserves starting in 2010, the year before the gold price peaked. The respective reserves peaked in 2012, and the chart is normalized against these top reserve numbers. Fast forward to present times and proven and probable reserves have declined to 61%, 62% and 69% of the 2012 heydays, respectively.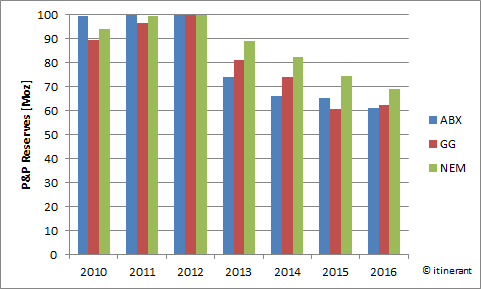 Clearly this reserve reduction is driven by a number of factors including M&A, mine depletion, reduced exploration spending, etc. But a more stringent view on the long-term gold price and the associated demotion of reserves to resources is part and parcel of this decline and has triggered Mr. Cook's comment regarding Newmont's reserves. Consider the chart below, illustrating gold price assumptions used by these three majors for their annual reserve statements for the same time span for further evidence.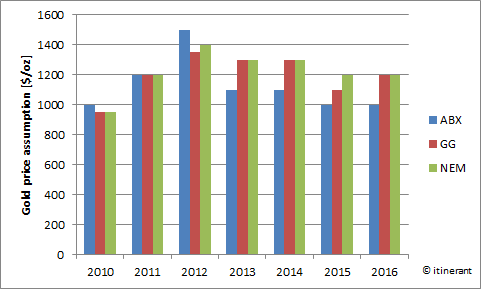 Barrick Gold has gone from assuming $950/oz as the long-term gold price in 2010 to $1,450/oz in 2012 - and back to $1,000/oz as of today (rising to $1,200/oz after 2020). The gold price assumptions used by the other two majors for reserve modeling show similar trajectories. A few points are worth noting with these two charts:
Gold price assumptions increased substantially from 2010 to 2012, but reserves stayed remarkably even during those three years. This indicates a tendency of replacing mine depletion during these years with higher-cost ounces.
As the gold price dropped from 2011 onwards, so did the assumptions used for the reserve statements. Today these three companies use a gold price assumption similar to that used in 2010 or 2011, but show a significantly lower reserve base. In our interpretation this means that majors have been harvesting their low-cost ounces while relegating higher-cost ounces to resources (or turning them into waste).
Of course this is only part of the story, as majors have also rid themselves of high-cost reserves in numerous deals, but the point made by Mr. Cook remains nevertheless: majors have plenty of marginal ore hiding in their resources, waiting for better times and a higher gold price.
Circling back to takeover targets, this leads to the question posed by Mr. Cook and Mr. Mazumdar: why would a company like Newmont buy out a junior with a marginal project if it has 13M marginal ounces already sitting in its asset base?
Majors undoubtedly need to replenish their reserve base, but they are looking for high-quality low-cost gold projects. This bodes badly for the many higher-cost high capex "optionality plays" of this world since these projects stand in competition with similar projects the majors already own. Juniors owning such marginal mining projects will most likely need to wait for a buy-out until the majors have exhausted their own optionality plays stacked away in the respective development pipelines.
Actionable Ideas
Trevali Mining (OTCQX:TREVF) shifted gears and shocked the market last week in spectacular fashion. We are buyers.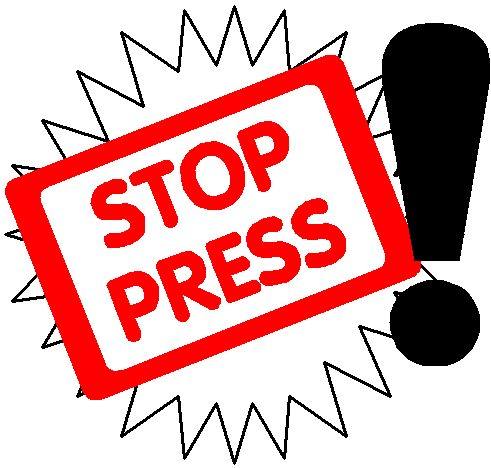 News Releases
Post-PDAC news release exhaustion has set in, here is a summary nevertheless.
News release of the week goes to Trevali Mining agreeing with Glencore (OTCPK:GLCNF) on a landmark deal which will see Trevali's zinc production double. In passing the company is also strengthening its balance sheet. The deal is adding plenty of new shares, but should still be accretive on a per-share basis.
On to our weekly drill result summary: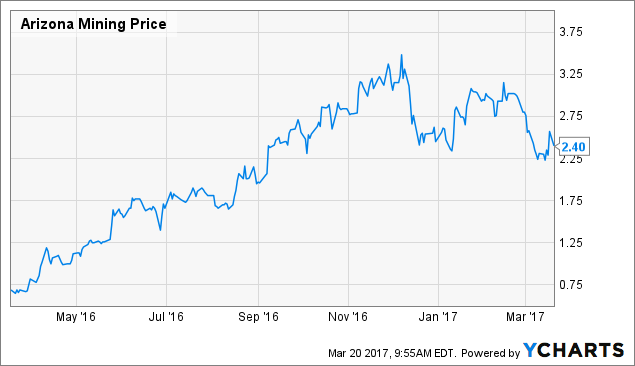 Aurico Metals (OTCPK:ARCTF) has received the key Environmental Assessment Certificate for the Kemess underground project in BC, Canada. The company expects to obtain all necessary permits for mine development by early 2018. It will be interesting to observe if and how Aurico will turn this project into a royalty, and how Kemess East will be tied into future developments.
Kootenay Silver (OTC:KOOYF) is still working to unlock the metallurgy of its La Cigarra project. The application of a proprietary process is keeping observers on their toes, and we remain skeptical with regards to the value of this project.
Industrial action at Peru's Cerro Verde copper mine is causing headaches for JV partners Freeport McMoRan (NYSE:FCX) and Buenaventura (NYSE:BVN) while further South at BHP's (NYSE:BHP) Escondida mine in Chile another strike has been dragging on for over a month.
Nemaska Lithium (OTCQX:NMKEF) has successfully processed ore from its Whabouchi mine into 6+% concentrate at its DMS plant. Concentrations of 6% or higher are generally considered sufficient for the production of battery grade lithium salts.
First Majestic Silver (NYSE:AG) is renewing its share buyback program which has been running since 2013. Consider the chart below to gauge its effectiveness so far.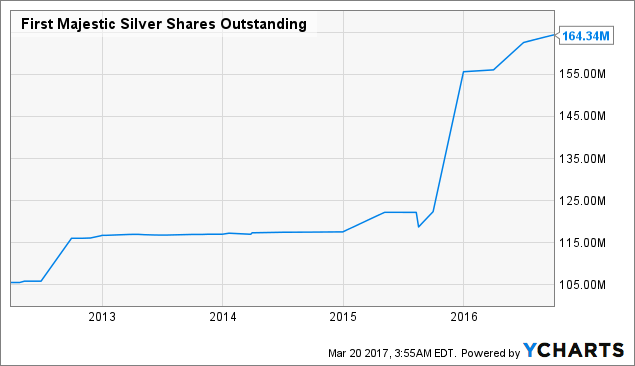 AG Shares Outstanding data by YCharts
On to news on various deals and financings:
IAMGOLD (NYSE:IAG) has signed an option agreement with Gran Colombia Gold (OTCPK:TPRFF) to earn up to 70% of the Zancudo project near Medellin in Colombia by spending $10M on exploration and completing a feasibility study.
Algold (OTC:ALGDF) has increased a previously announced financing to C$6.9M providing plenty of capital to continue its exploration efforts on trend of Kinross Gold's (NYSE:KGC) Tasiast mine in Mauritania.
Argonaut Gold (OTCPK:ARNGF) closed a C$40M bought deal to fund the acquisition of a prospective land package adjacent to the company's El Castillo mine from Fresnillo (OTCPK:FNLPF). The announced acquisition price is $26M, and half of the price is only due by December. One can safely assume that balance sheet repair is a welcome side effect of this capital raise.
Perseus Mining (OTCPK:PMNXF) has secured a $60M credit facility of which $40M will be used for mine development at Sissingue in Cote d'Ivoir, and the remainder for working capital needs - i.e. to prop up its Edikan mine in Ghana.
Lithium X (OTCQX:LIXXF) seems to have no trouble finding investors to fund development of the company's projects in Argentina. The company has just closed a C$15M bought deal at C$1.90 per share with no warrants attached.
We shall most hopefully see you all next week for another edition of this newsletter. Stay safe and sound.
Thanks for reading our article. If you're looking to stay on top of the mining sector, consider following my account above to get my latest articles. If you want to see our best ideas, please have a look at Itinerant's Musings, with exclusive access to our small and mid-cap ideas, a lively community, and regular commentary and outlook on metal prices. We'd love to have you on board.
Disclosure: I am/we are long TREVF.
I wrote this article myself, and it expresses my own opinions. I am not receiving compensation for it (other than from Seeking Alpha). I have no business relationship with any company whose stock is mentioned in this article.
Editor's Note: This article covers one or more stocks trading at less than $1 per share and/or with less than a $100 million market cap. Please be aware of the risks associated with these stocks.