ConocoPhillips (NYSE:COP) has a fairly cautious outlook for oil prices, unlike some of its other peers who are more optimistic. To minimize its exposure to weakness and volatility in oil prices, the Houston, Texas - based oil prices should hedge its oil production.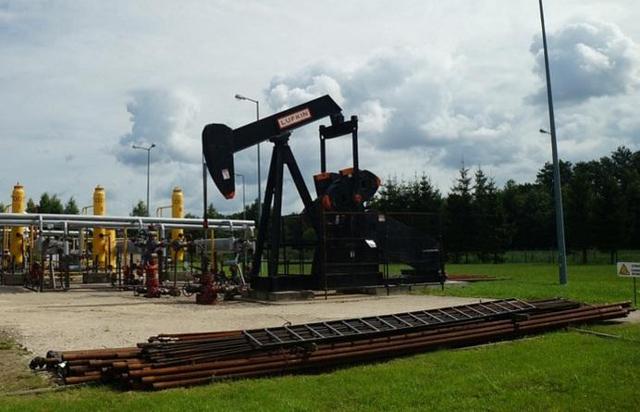 Earlier this month, the price of US benchmark WTI crude dipped below $50 a barrel for the first time this year on the back of an increase in US shale production which pushed the nation's crude oil stockpiles to record levels of 528.4 million barrels for the week ending March 3. Last week, however, data from US Energy Information Administration showed that crude oil stockpiles dropped by 237,000 barrels in the week ending March 10. But this wasn't enough to push crude to $50 a barrel as market's remained concerned due in part to the growing shale oil production.
Harold Hamm, the founder and CEO of Oklahoma-based Continental Resources (NYSE:CLR), has recently warned that US shale drillers could "kill the market" if they pump too much oil. Although Hamm recognizes the potential of shale oil producers, he still maintains an optimistic outlook for 2017.
During the recent fourth quarter conference call, Hamm said that he expects oil prices to "stabilize at higher levels" in 2017 as compared to last year. In its 2017 guidance, the company has assumed an average WTI oil price of $55 a barrel. Hamm is the kind of person who puts his money where his mouth is. He expects oil to rise this year, and it is therefore understandable why his company hasn't hedged its oil production.
On the other hand, Ryan Lance, the CEO of ConocoPhillips, isn't that optimistic. In a recent interview, Lance said that the global oil market is still "well-supplied." Lance predicted that oil will stay "lower for longer" and the market will witness a "lot of volatility". Prices could climb to as high as $80 in the "next couple years," but could also fall to $40. Unlike Continental Resources, ConocoPhillips's future outlook is based on $50 a barrel oil prices. Note that ConocoPhillips has used Brent as a benchmark, which is priced at a premium to WTI. The company, Lance said, has "got to be prepared" to battle the lower-for-longer and volatile oil price environment.
With a cautious tone around the future outlook, it would make sense for ConocoPhillips to lock its future oil production at higher rates using derivatives. But the company neither has any hedges in place, nor has the management shown any eagerness about building hedge positions.
As a reminder, ConocoPhillips has never practiced hedging in the past, but that's because ConocoPhillips has been an integrated company throughout most of its life, much like Exxon Mobil (NYSE:XOM) and Chevron (NYSE:CVX). Before 2012, the company also had a large downstream division which mainly included refineries. Those refineries acted as a natural hedge in the downturn, since refineries use crude oil as a raw material so a low oil price environment reduces their cost. But in 2012, ConocoPhillips became an independent exploration and production company by spinning-off the downstream division into Phillips 66 (NYSE:PSX).
Following the separation, ConocoPhillips was left without any downside protection, but it was operating at a time when oil was well north of $80 a barrel and seemed poised to climb to $100 in the short term (which it did). Since then, the business environment has changed, and ConocoPhillips should consider changing its approach to hedging as well.
ConocoPhillips, however, won't need to hedge all of its production. That might not even be feasible for a any company that produces as oil as ConocoPhillips. ConocoPhillips pumps almost 1.6 million barrels of oil equivalents per day, which makes it the world's largest independent exploration and production company. The company only needs to cover production from those assets that come with a high-cost of supplies.
A large chunk of ConocoPhillips's total production comes from conventional assets in Alaska, Europe, China, Middle East that benefit from having low cost of supplies. Overall, the company has 6 billion barrels of conventional oil equivalent reserves with an average cost of supply of less than $35 a barrel. These assets have largely remained profitable in the downturn. Last year, the company reported an adjusted profit of $233 million from Alaska, $114 million from Europe and North Africa, and $336 million from Asia Pacific and Middle East. Together, these regions accounted for almost half of the company's total production in 2016.
However, ConocoPhillips's shale assets in the Lower-48 and oil sands assets in Canada have consistently reported quarterly losses in the last two years, and that's where the company should consider adding hedges. In these two regions, ConocoPhillips lost $1.9 billion (Lower-48) and $854 million (Canada) last year, on an adjusted basis. The two regions together accounted for 50% of the company's total production while their oil output represented around a third of the company's total oil production in 2016. But even here, the company owns low-cost properties that might not need any hedging at all. This includes oil and gas producing properties in Eagle Ford and Bakken formation where cost of supplies is less than $30-$35 per barrel.
Therefore, if ConocoPhillips develops a hedging a program, it would only need to cover a small percentage of its total output. Considering the management's cautious outlook, I believe that would be the sensible thing to do.
Note from author: Thank you for reading. If you like this article, then please follow me by clicking the " Follow" button at the top of this page.
Disclosure: I/we have no positions in any stocks mentioned, and no plans to initiate any positions within the next 72 hours.
I wrote this article myself, and it expresses my own opinions. I am not receiving compensation for it (other than from Seeking Alpha). I have no business relationship with any company whose stock is mentioned in this article.
Additional disclosure: I own shares of funds that may hold a long position in COP, XOM, CVX