In 2016, I covered orders and deliveries for Boeing (NYSE:BA) and Airbus (OTCPK:EADSF) with monthly reports. In 2017, I will continue this coverage as it gives somewhat of an idea of current performance as well as an ability for the respective manufacturers to grow order books and possibly earnings in the future on healthy order books. Next to that the order inflow is in an almost direct reflection of the market environment on the commercial aircraft market. In this article, I will have a look at the orders and deliveries for the month February. The January report can be found here.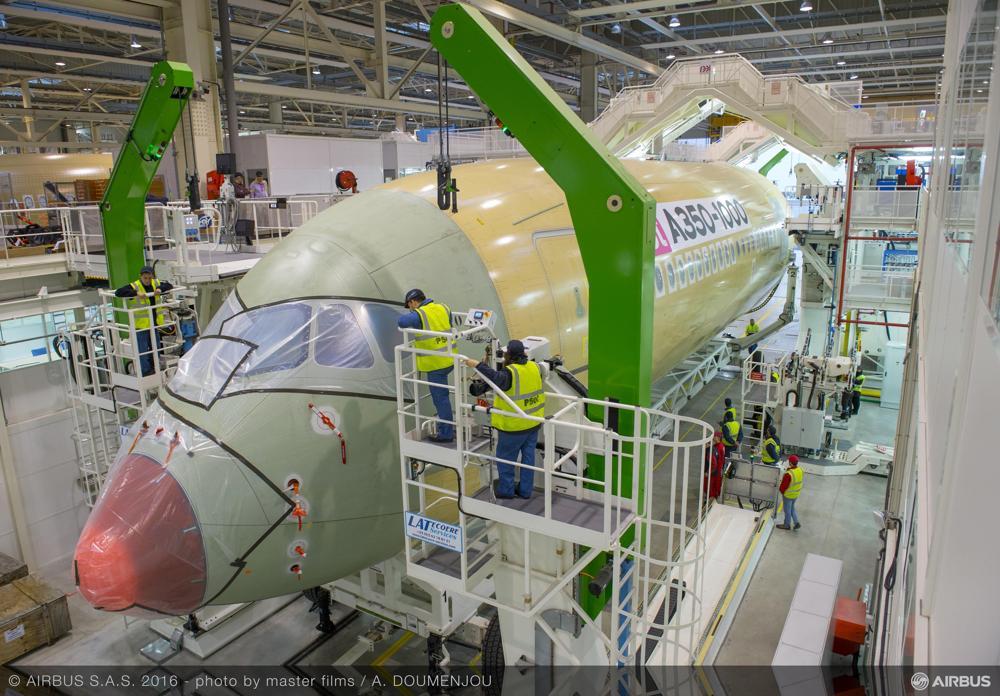 Source: www.airbus.com
Orders

Figure 1: Orders February 2017 (Source: AeroAnalysis)
In January, Airbus booked four orders split between three wide-body aircraft and one narrow-body aircraft. February was a whole different month in which Airbus did not secure a single commercial aircraft contract.
While the first months of the year tend to be slow, I do think that a month in which Airbus does not secure a single order is telling about the current market conditions.
In fact, since I started writing the order and delivery reports there has not been a single month without no order inflow. I also cannot recall there being a month without orders for Airbus since I started writing for Seeking Alpha in 2013.
Looking at the cancellations in February, AeroAnalysis found that all cancellations for the Airbus A320 program can be attributed to cancellations for the A321 variant. The order for six Airbus A321neo aircraft was scrapped. From the same customer, TransAsia Airways, an order for four Airbus A330-800neos was scrapped.
The cancellations from TransAsia Airways should not come as a total surprise as the company ceased operations in November 2016 after two hull losses. The cancellations could have been announced at an earlier stage, but for Airbus as well as the airline it might be wise not to scrap the order in case of ceasing operations. For Airbus, scrapping the order means that it will see no compensation for the airline being unable to take delivery while for the airline a delivery slot still might be worth some money. Those are just two of the handful reasons why we do not see cancellations as soon as an airline closes business.
With no orders, one might expect a big drop year-over-year but that is not the case. Compared to February 2016, Airbus orders dropped by only two units. In the first two months of 2017, Airbus bagged just four orders versus 18 orders a year ago. Accounting for the cancellations, the Airbus tally is in the red by eight units.
Deliveries

Figure 2: Deliveries February (Source: AeroAnalysis)
In 2016, Airbus delivered 688 aircraft, marking a record production year for the European jet maker. Year-over-year production grew by 8%. For 2017, Airbus aims to deliver more than 700 aircraft, which signals another record-breaking year.
In February, Airbus delivered 49 aircraft divided between 10 wide bodies and 39 narrow bodies:
Airbus delivered five A350 aircraft, slightly below the averaged expected number 6-7 deliveries.
Four Airbus A330 aircraft were delivered, which is only slightly lower than expected
A single Airbus A380 was delivered to Emirates
A total of 39 A320 aircraft was delivered, which is far below the average expected number of deliveries
With 12 Airbus A320neo deliveries, we might be seeing the first signs of the A320 output gaining traction again
What counts for Airbus to a major extent is that its production output peaks as we move toward the end of the year. This means that in the first half of the year output tends to trail the average required deliveries.
Year-over-year deliveries increased by three units, primarily driven by higher Airbus A350 deliveries.
Book-to-bill ratio
Airbus has not supplied an order guidance for 2017, but I do think that the jet maker will be targeting a book-to-bill ratio of 0.7-1. In February, Airbus booked no orders so no book-to-bill ratio can be calculated. For the year, the gross book-to-bill is .16 while the net book-to-bill is slightly negative due to the negative net order tally for the year.
Customer spotlight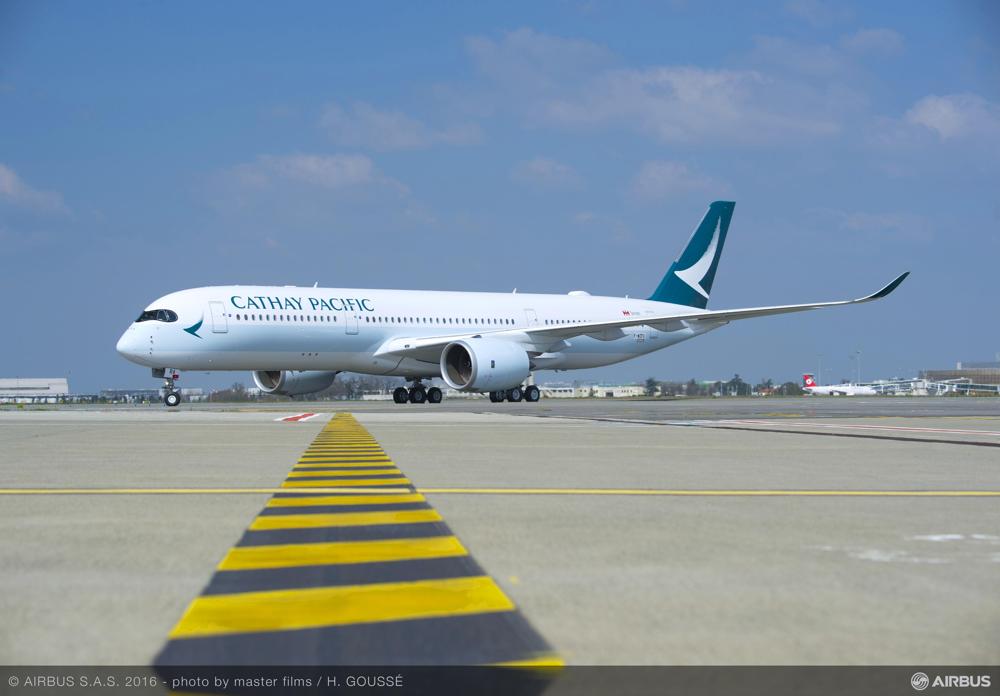 Source: www.airbus.com
In this month's spotlight, we have Cathay Pacific. Cathay is a Hong Kong-based airline that commenced operations in 1946.
The airline currently serves 190 destinations from its hubs in Hong Kong with an extensive network in the Asia-Pacific region. With its Cathay Dragon brand it mainly serves destinations in China.
The fleet of Cathay Pacific is a reflection of the duopoly that Airbus and Boeing have. The airline operates 70 Boeing 777 aircraft, 12 Airbus A350-900s, 41 Airbus A330-300s and 3 Airbus A340-300s. The airline has unfilled orders for 36 Airbus and 21 Boeing 777-9 aircraft.
While the airline is still growing its fleet, financially the airline is facing headwinds sparked by overcapacity and fierce competition from Chinese carriers.
Conclusion
Drawing material conclusions based on February's orders and deliveries is not possible. One thing that will hold for 2017 as much as it did for 2016 is that it will be another tough year on the aircraft market where wide-body aircraft orders will be under pressure.
If we would proceed to draw conclusions based on the first two months, one could say that it might be an ugly year for Airbus with book-to-bill ratios far below what it was used to.
For Airbus, one of the main targets this year will be a smooth ramp up in Airbus A350 production and ramping up the number of Airbus A320neo deliveries.
Join Seeking Alpha's first premium service with a focus on but not limited to the aerospace industry and get access to my exclusive research, trades, aircraft performance tools, databases and more.
If you would like to receive updates for my upcoming articles, please click the "Follow" text at the top of this page next to my profile.
Disclosure: I am/we are long BA.
I wrote this article myself, and it expresses my own opinions. I am not receiving compensation for it (other than from Seeking Alpha). I have no business relationship with any company whose stock is mentioned in this article.
Editor's Note: This article discusses one or more securities that do not trade on a major U.S. exchange. Please be aware of the risks associated with these stocks.