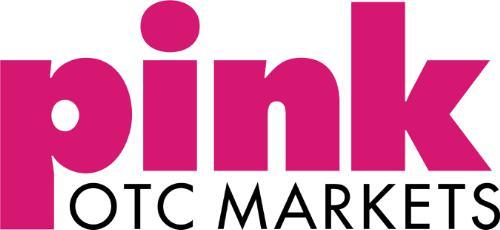 OTC Markets Group (OTCQX:OTCM) is relatively unknown. It's a niche company that found its calling in providing markets for companies which would otherwise have difficulty accessing them.
OTCM achieves this by allowing cheaper, less demanding (reporting requirements) access to several market segments, including the famous OTC and Pink Sheet segments.
This isn't just taken advantage of by shadier companies. It's also used to quote stock on large international companies which don't want to have the cost and administrative burdens required by regular ADR quotations. Instead, third parties create unsponsored ADRs on these international companies, and then turn to OTCM to provide a low-cost, low-requirements market to quote them in (through its Pinks Sheets segment -- this was originally and wrongly stated as OTCQX). OTCM thus gains revenues from quoting these companies as well as from selling market data on the resulting market.
A while ago, Maverick Investing put together a good bullish thesis on the name, in his article titled "OTC Markets Group - A Diamond In Plain Sight." I, too, saw attractiveness in the name, though I was somewhat put off by its valuation.
However, recent experiences have led me to reevaluate my opinion, and not in a positive way. This article is the result of those experiences.
Corporate Actions
At the center of what I am going to describe, are "corporate actions" or corporate events. These corporate actions are things like splits, dividends, equity issuance, M&A, etc.
For a sponsored ADR, the issuer itself makes sure that any corporate actions affecting the underlying stock also are reflected on the ADR transparently. For unsponsored ADRs no such commitment exists (from the issuer). Instead, the third parties (depositary banks) creating the unsponsored ADR have to assume those duties.
Broadly speaking, an attempt is made to make good on such duties. Unsponsored ADRs behave pretty well when it comes to splits or dividends, for instance. However, problems arise during more complex corporate actions. Take, for instance, the following two events:
EDF (OTCPK:ECIFY)
EDF had a recent rights issue. In this operation, existing shares were separated into new shares and a right to subscribe new shares at a favorable price (6.35 EUR when the underlying was trading at ~8 EUR; 10 rights allowed for the purchase of 3 shares). Naturally, the "right" to buy something for 6.35 EUR when it's trading at ~8 EUR has value. Those rights traded in the market and fetched 0.35-0.45 EUR.
A shareholder could thus sell those subscription rights or exercise them and buy the new shares. It was critical that he'd do one or the other, because if he didn't the rights would simply vanish into thin air and lose all their value.
So what happened with ECIFY? For the most part what happened was uncertainty. A shareholder couldn't easily find out what would happen to his rights. They weren't detached and there was no clear provision to either sell them or exercise them. Even today, after the subscription rights stopped trading in France, the destiny of this value isn't yet clear.
This, for a serious investor, is inexcusable.
Actelion (OTCPK:ALIOY)
Actelion has gotten an acquisition proposal from Johnson & Johnson (NYSE:JNJ). The proposal is for $280 per share, plus a free share in a new research-oriented biotech. The tender offer runs until March 30.
Again, for ALIOY what shareholders got was uncertainty. There are no clear provisions for tendering the shares, and there is no certainty of getting the free shares on the new business. It's critical, to realize value in this transaction, that the shares be tendered. Failing to do so will likely result in certain loss, just like with EDF.
This, for a serious investor, is inexcusable.
The Problem
The level of uncertainty displayed on both of these situations is untenable. An investor cannot consume his time and mind resources caring about how his stocks will handle common corporate actions. He cannot consume his time and mind share worrying that the handling of corporate actions in his unsponsored ADRs will be anything buy perfectly in line with what happens on the underlying stock, or any other stock or ADR.
The result of this uncertainty is obvious: The investor will take his business elsewhere. He'll either take it to the underlying markets or to other stocks altogether.
For OTCM, the result also is obvious. These unsponsored ADRs, whose number of listings has been growing strongly, will fail to ultimately catch the fancy of investors. These stocks will turn into low-volume listings which will be prone for litigation, as investors are unjustly burned on them due to non-transparent handling of common corporate actions. As a result, adoption of their use will suffer.
Conclusion
The present handling of corporate actions on unsponsored ADRS quotes in OTCM's Pink Sheets segment (originally wrongly stated as the OCTQX segment) is wildly flawed. This handling of corporate actions will ultimately burn the segment.
While ultimately depositary banks are guilty of these flaws, for OTCM whoever is guilty is irrelevant. The fact is that an investor cannot spend his resources trying to understand if his stock will behave like the rest of the supposedly pari-passu stock on the same company. Mishandling of these corporate actions presents the risk of loss for investors dabbling in them, at no fault of their own.
I believe this is an underappreciated problem for OTCM, which will become a large obstacle to its continued growth. A strong stance on this issue, with the guarantee of transparent corporate events, is the only thing which can save this segment over time.
Disclosure: I/we have no positions in any stocks mentioned, and no plans to initiate any positions within the next 72 hours.
I wrote this article myself, and it expresses my own opinions. I am not receiving compensation for it (other than from Seeking Alpha). I have no business relationship with any company whose stock is mentioned in this article.
Additional disclosure: I do have long positions on the underlying EDF and Actelion stocks.
Editor's Note: This article discusses one or more securities that do not trade on a major U.S. exchange. Please be aware of the risks associated with these stocks.