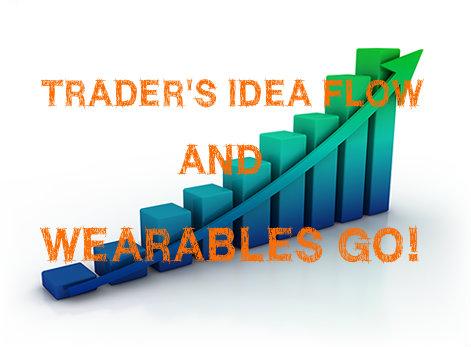 Much discussion has taken place regarding the recent Snap IPO and the company's valuation relative to a number of important metrics. This article will reiterate a few of these points. But rather than repeat the same metrics that have already been stated in numerous other articles, we will attempt to contribute additional salient points regarding the following items to the Snap discussion:
Why Snap is an important company for the long-term evolution of the wearables category;
Our belief that a short-term trading bounce is coming at around $17 per share;
Reasons why this trading bounce will be short lived and Snap shares will continue lower to a more reasonable valuation.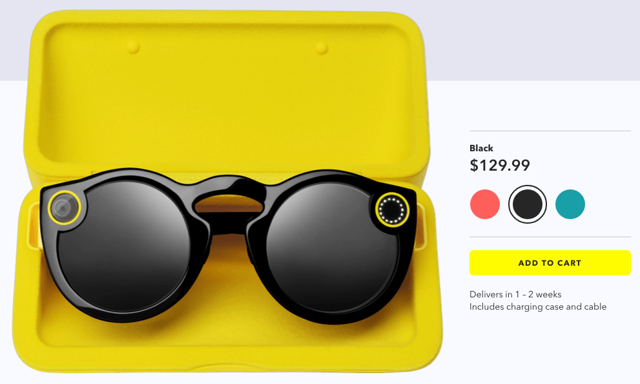 The Snap (NYSE: SNAP) IPO priced above its initial range at $17 on 3/2/17. Its opening trade was still higher at $24 as this wearables category company debuted in public trading. On the morning of day two trading, Snap shares received an initial momentum push higher to above $29 per share. This moved the company's market cap towards the $40 billion mark. Larger than some members of the S&P 500 at that market cap, this newly minted technology darling was egregiously overvalued in the eyes of many Wall Street participants.
Snap has shown staggering losses and announced in its IPO prospectus that there is currently no path to profitability. More than just disclaimers and typical IPO boilerplate, the risks associated with owning shares of Snap are very real and evolving almost daily. Reality for the price of Snap shares has begun to set in quickly. The early enthusiasm for the stock on IPO day proved ephemeral as a rapid descent in the stock's price has ensued to the $19 range in just 10 trading sessions. Many traders believe that this stock has more downside to come before arriving in a range considered a more reasonable valuation.
The initial overvaluation in Snap's share price that has resulted in such sharp downside volatility since the IPO has captured the attention of Wall Street. This dramatic price action in Snap has obscured the fact that this company is a significant addition to the wearables category. Possibly more than any other wearables glasses product, Snap's Spectacles have managed to erase the negative stigma that was established by the failed launch of Google Glasses by Alphabet (NASDAQ: GOOG) (NASDAQ: GOOGL).
Spectacles have been marketed successfully as a stylish wearables product that has cachet with an undeniable funky/cool factor. Snap's wearables camera product has been enthusiastically received by a younger demographic, many of which have shown an almost cult-like loyalty to this product and the Snapchat platform to date. Spectacles videos can be shared on the Snapchat social media platform of the parent company, Snap. This strongly positive reception by the marketplace for Spectacles is quite a contrast from the overwhelmingly negative response that Google Glasses received during the initial launch. Some may remember the infamous labeling of Google Glass owners as Glassholes. Not exactly the image that a company hopes to evoke of its customers during the launch phase. And exit stage left as the failed retail product launch of Google Glasses went down in the annals of tech hardware history as a bust.
Spectacles have proven to be the antithesis of Google Glasses with style, simplicity, and fun being the marketing focus. Surprisingly, Snap labeled itself, "a camera company" during the IPO dog and pony show to potential investors. A technology hardware company would seem to be a less attractive proposition than a social media enterprise. Think GoPro (NASDAQ: GPRO) versus Facebook (NASDAQ: FB).
It remains to be seen how the camera company strategy will play out for Snap, but having such a large, high profile newcomer to the publicly traded wearables category is a very positive development. While the wearables medical device sub-category has done very well recently, the wearables retail consumer space has been underwhelming. Slowing sales in the smartwatch and fitness tracker space have become evident. Early launches of consumer virtual reality products have received a tepid reception by the consumer. So possibly, the advent of Spectacles could mark a turning point for the wearables category as innovation and new products continue to emerge. Snap's public debut and its initial wearables product called Spectacles are good for the wearables category. Wearables fans are excited to see the direction that Snap chooses to take us next.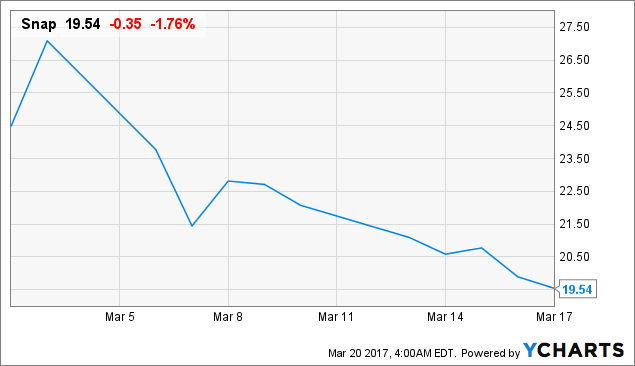 There are only several short-term trading services in the Seeking Alpha marketplace with our service, Trader's Idea Flow, being one of them. So it may appear slightly unusual for us to issue a short-term trading call as we are about to do. Actually, most Seeking Alpha authors are too intelligent to go this far out on a limb and try to predict the near-term future with the following degree of specificity that we are about to attempt. But as a short-term trading service we do our best to provide idea flow. Sometimes we get it right. Take a look at the following two trading calls that we are making on Snap and then we can all see how they work out in the market over the near term:
Trading volatility has been excellent on this stock, albeit mostly to the downside.
Our first trading call is that shares of Snap will experience a trading bounce at $17;
The second trading call is that the bounce will be short lived and will be followed by continued downside for this stock.
Snap has provided traders with excellent volatility since its opening trade at $24 on 3/2/17. Several recent postings by Trader's Idea Flow on our work with Snap since IPO day may be useful here and help to provide context for our two upcoming trading calls:
Trader's Idea Flow recommended our long position taken on IPO day using the initial momentum of this stock to profit 10.3% by selling our long position on the morning of day two of Snap's start of public trading.
We then identified a maximal entry point for our short position. We sold Snap short at $27.78 on 3/6/17 and this position is currently up 30% as of the close of trading on 3/17/17. This summary provides some context to bring you up to the present on our trading work in Snap since IPO day. Now let's discuss how we might attempt to make a pair of successful trades in Snap for the near term:
Our first trading call is for Snap to experience a trading bounce at $17. We believe that this bounce will occur at the $17 price level for the following reasons:
$17 is the IPO price. This is a common level for a stock to find support;
Repeatedly, traders, fund managers, and pundits have been discussing the $17 price level as a more attractive entry point for this stock than the over-extended prices that existed post-IPO day. David Tepper is a notable hedge fund manager who discussed on CNBC that he would consider re-entering Snap at the $17 level. Tepper is one of many examples of high profile investors who might bring some buying power into this stock at $17. The market may be anticipating some level of buying here;
The market may approach the $17 price level just as we are also approaching the week prior to the end of the 25-day quiet period. Here is an interesting factor that was published on Seeking Alpha by fellow contributor Richard Lai. His work shows that of the 35 tech IPOs measured since 2010 about 61% of these stocks were up in the week prior to the end of the quiet period. However, only 40% of these same stocks were up in the week after the quiet period ended. It seems that the anticipation of the end of the quiet period carried more optimistic sentiment for these tech IPOs than the actual ending of the quiet period. Mr. Lai astutely summarizes this as a, "buy the rumor and sell before the event" situation.
The confluence of this stock possibly reaching down to the $17 level at about the same time as the week prior to the ending of the quiet period could provide a binary catalyst for the trading bounce off of $17. Trader's Idea Flow may look for this to be an opportunity to cover our short and establish a temporary long position.
Our second trading call is for the momentum in this bounce to stall relatively quickly and for the price of Snap shares to continue their decline to new lows. We will employ pattern recognition using the Breakout Failure Pattern as our template to identify both the exit point for our long position and also the entry point for our new short position. Again, please reference our earlier links in this article to become familiar with the pattern recognition tool and specifically the Breakout Failure Pattern.
Here are a number of reasons why we believe this stock will trade lower:
Market sentiment continues to be extremely negative on this stock based upon valuation relative to key metrics and other comparable companies. Seeking Alpha contributors Stone Fox Capital and Chris Lau each do excellent work discussing Snap's overvaluation using different metrics and comparable companies. Market sentiment seems to have reached a consensus that the price of Snap shares need to decline to an area of reasonable valuation. And this level may be significantly lower than what many called an egregious valuation at the $17 IPO price;
Losses are staggeringly high with the company admitting in its IPO prospectus that, "there is no pathway to profitability."
Competition from a very committed adversary in Facebook is ramping up. This significant concern appears to be a factor in Snap's slowing user growth. Staying ahead of Facebook's competing R&D effort will be expensive;
Upcoming earnings reports in April and July may disappoint based upon recent data on slowing user growth;
Slowing user growth of Snapchat seems to be occurring over recent quarters even prior to the advent of Facebook's competing product. The Facebook competition appears to have begun to hasten the deceleration in user growth of Snapchat. It is not too early to ask the important question of whether it is possible for Snapchat's user growth to go negative in future quarters. This event, if it were to occur, would be very negative for the price of this stock;
Snap depends upon a very fickle, youth consumer demographic that could easily emigrate away from Snap to other new competing products;
While Facebook has recently begun providing significant competition for Snap, there is another potential threat looming. Additional competition for Snap may surface during Apple's (NASDAQ: AAPL) WWDC in June. This possible development could become a significant negative for this stock;
There is a legitimate concern that pre-IPO revenue growth projections could be very wrong. Here are several reasons why:
The above-mentioned competition from Facebook has only recently begun to negatively impact growth at Snap. There is no way to accurately quantify how severely the competition from Facebook will grow in future quarters. Additional competition from possibly Apple or others would exacerbate this very serious issue. Competition could completely void all of Snap's pre-IPO revenue growth projections;
At least some of Snap's advertisers may be allocating ad dollars using experimental budgets in an effort to quantify ROI. Henry Blodgett appeared on CNBC last week and said that his follow-up conversations with Snap advertising customers were surprisingly negative. Not only had the advertisers' previous enthusiasm for the Snapchat platform waned but a number of advertisers were pulling dollars away from the disappearing ad format used by this social media platform. Clearly, Mr. Blodgett's sample size is small and his evidence is somewhat anecdotal, but if this sample turns out to be a more widespread trend, then revenue projections may be inaccurate;
The New York Times recently reported that one of the most powerful advertising buying firms has been warning its clients away from Snapchat due to the prevalence of pornography on the social media platform;
Again, this item is anecdotal, but it seems reasonably accurate that a number of parents of Snapchat users have confirmed that the youth demographic is not very interested in ads. Snapchat's feature enabling users to dismiss an ad with a quick swipe of their finger makes the viability of their unproven ad revenue business model suspect during this early stage.
Furthermore, while it is acknowledged that reaching the youth demographic early is important for advertisers, it is also understood that these young people have limited buying power. This demographic seems particularly difficult to monetize in a social media platform that users employ for the sending of brief messages as Twitter (NASDAQ: TWTR) has learned the hard way. Both Twitter and Snapchat social media platforms are based upon very brief messages with Snapchat's messages actually disappearing in a brief time period;
While the stated revenue growth projections for Snap are certainly a concern, so also are the company's huge losses. Since much has been written about the significant costs to acquire and maintain each user we will briefly mention this factor. The bottom line is that the projections for Snap's losses in the future could also be wrong. Losses could turn out to be higher than projected. Already the company's losses raise questions about burn rate that make it sound like a startup biotech stock. The IPO is just two weeks old and already there is some discussion of when a secondary will become necessary and the amount of dilution that will take place;
Although there are rumors that it took Facebook's engineering team numerous tries to develop a competing product for Snapchat there is no confirmation of this speculation. But what is certain is that Facebook certainly has been able to develop a competing product which raises the question as to whether a defensible technology moat exists for Snap's products. It would seem highly likely that Snap will face additional competition in the future. As if having Mark Zuckerberg as a competitor was not already enough of a concern. Zuckerberg's affinity for Bill Gates and his competitive drive should be a serious concern for Snap. We know the history behind both Gate's and Zuckerberg's very focused ambitions.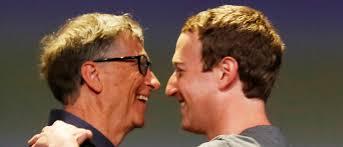 Snap bulls point to the possibility of future acquisitions made by the company as a source of revenue and profit growth. Maybe. But first Snap's young, inexperienced management team must outbid other more experienced, more established, cash-rich technology companies who will be in contention for the same acquisitions. Then Snap management must show maturity and corporate experience in making an acquisition successful and accretive to earnings;
Then there is the seemingly forgotten Reggie Brown lawsuit in which the former co-founder alleged that Snapchat was vastly inflating its numbers to manipulate and deceive investors prior to the IPO. What if Reggie was correct and what if management has continued this practice of enhancing the projection numbers ahead of the IPO? This question has to be considered by reasonable investors. After all, Spiegel and Murphy paid Brown $158 million to quiet down and go away pre-IPO. We will soon have a more accurate look at what the numbers are when Snap gives its first quarterly financial reporting in April. Hold on to your Spectacles tightly Snapchat fans.
Here is an upcoming timeline of a few key events on Snap's corporate calendar:
May: Snap will issue its first earnings report as a public company. Based upon the most recent data, we might expect a continuance in the trend of slowing user growth, large losses, and the market will be very interested in the rate of revenue growth;
June: Apple's WWDC may preview an app for the much heralded iPhone 8 that could provide additional competition for the Snapchat app. If this event were to occur, then it would be a significantly negative factor for Snap's stock price.
August: Snap issues its second earnings report.
August: The early lockup expiry has been set for 150 days from the IPO date. It is highly likely that we will see millions of shares coming to market from employees who will want to cash in on some of their new IPO wealth. Many of these new shares on the market will also be available for loan into the accounts of short sellers.
So the next several months may prove to be long, hot, difficult months in the Venice beach headquarters of Snap. There is little doubt that the market will move the price of Snap shares to what it perceives as a more reasonable valuation. And for now, the direction of that movement is lower. Trader's Idea Flow believes that a more reasonable valuation for Snap shares may end up lower than the $17 IPO price by the end of 2017.
Candidly, we believe that single digits is possible for the price of Snap shares by year end. Valuations of comparable companies currently show Snap trading at an excessive valuation based upon optimistic financial results in the quarters ahead. Even if the company meets the optimistic projections, the stock is still overvalued. But if reality does not match the optimism built into the current stock price for Snap shares, then we could see this stock become a broken IPO and trade much lower than many currently believe possible. Reference recent broken tech IPOs such as Fitbit (NYSE: FIT), Twitter, and GoPro to name just a few. These stocks each traded much lower than many believed possible. Snap could certainly find a more reasonable valuation that the market is comfortable with below $10 per share. Please don't shoot or burn the messenger at the stake.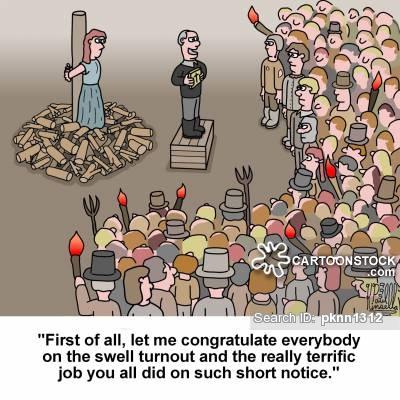 Beyond the overvaluation issue that plagues the company's stock currently in early 2017, we believe that Snap is a promising, young company. Snap is emergent in the wearables category with the potential for a bright future in 2018 and beyond. The challenges ahead for Snap's survival and growth are stoic and the choices made by the company during the remainder of 2017 will be crucial.
Whether Snap can carve out a niche in the technology space as a "camera company" may depend upon the following question: Can Snap's young, inexperienced management team mature quickly enough and acquire the knowledge to bring costs under control, grow revenues, pivot to a profitable business plan, deliver winning innovations to the marketplace, and stave off competition, all the while trying to retain and attract talent from Silicon Valley and properly manage Wall Street expectations and communications. The long list of duties that will need to be learned quickly and executed flawlessly by Snap's management is daunting.
You know, sometimes a couple of young men with a lot of money and a supermodel fiancee might just wish for simpler days and a get-a-way spot somewhere on a beach. We wish Snap and their management team good luck on their public journey.
Please be sure to use the big, orange button to follow Bull & Bear Trading's future articles and blog posts. You are also welcome to join us on Trader's Idea Flow in the Seeking Alpha Marketplace here.
Disclosure: I am/we are short SNAP.
I wrote this article myself, and it expresses my own opinions. I am not receiving compensation for it (other than from Seeking Alpha). I have no business relationship with any company whose stock is mentioned in this article.