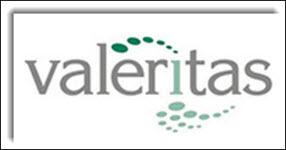 Quick Take
Medical device maker Valeritas Holdings (OTCQB:VLRX) (OTCQB:VLRXD) has disclosed proposed terms for its $60 million IPO, according to an S-1 registration statement.
Valeritas sells a disposable insulin pump that provides an innovative treatment option for Type 2 diabetes patients.
Management has reduced sales headcount and focused on high-volume prescribers in order to decrease cash burn and improve financial results.
I'm NEUTRAL on the IPO as I recommend waiting to learn more about company progress in the near term as its go-to-market strategy unfolds.
Company Recap
Bridgewater, New Jersey-based Valeritas, Inc. was founded in 2006 by Robert Gonnelli, who soon thereafter hired John Timberlake as executive vice president.
Mr. Timberlake became president in 2008 and is now CEO of the successor entity Valeritas Holdings.
The company has developed the disposable V-Go wearable insulin pump, which enables Type 2 diabetes patients to receive a precisely-measured infusion of insulin over a 24-hour period.
Below is a brief video of the device:
(Source: WearableInsulin)
The company has received more than $250 million in private investment from a large syndicate of venture capital and strategic investors.
The V-Go competes with a number of insulin delivery devices, including insulin pens and syringes.
Management doesn't consider other insulin pumps to be competitors primarily because they aren't disposable.
Major manufacturers of insulin pens include:
Novo Nordisk (NYSE:NVO) – NovoMix, NovoRapid and Levemir
Sanofi-Aventis (NYSE:SNY) – Lantus and Apidra
Eli Lilly & Co. (NYSE:LLY) – Humulin and Humalog
Commentary
Valeritas plans to sell 6 million shares of common stock at a midpoint price of $10 per share for gross proceeds of $60 million, not including customary over-allotment shares available for purchase by the underwriters.
No stockholders are selling shares into the IPO.
The company intends to use the proceeds as follows:
"We currently anticipate that we will use approximately $38.0 million of the net proceeds received by us to support ongoing sales and marketing activities for V-Go and to expand our sales and marketing infrastructure. We anticipate we will use approximately $10.0 million of the net proceeds received by us to fund research, development and engineering activities and manufacturing capabilities, which we expect to include the further development of our V-Go Prefill and V-Go Link products, although we expect that we will need to seek additional capital to complete their development and commercialization. We expect that the remaining net proceeds will be used for working capital and other general corporate purposes."
Notably, Valeritas says that it will need additional capital to develop its next generation devices, resulting in shareholder dilution if the capital is raised in the form of equity.
Management has adjusted its go-to-market strategy, by "shifting from aggressively expanding sales representative headcount to focusing on fewer high-volume insulin prescribers."
The shift resulted in reduced cash burn and management new approach is illustrated in the graphic below: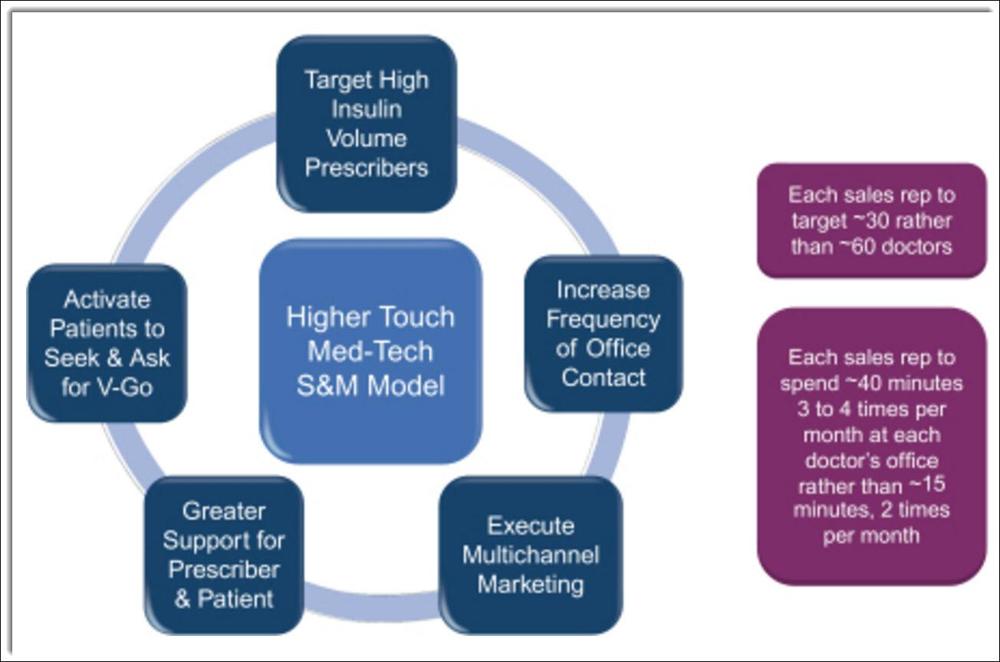 (Source: Valeritas S-1)
I previously wrote about Valeritas's IPO prospects in my article entitled, Valeritas Holdings Seeks $50 Million IPO Offering.
In that piece, I highlighted the company's high cash burn profile, so it is encouraging that management has chosen a more capital efficient approach with its focus on high-volume prescribers and reducing sales headcount.
Overall financial performance in the period 2015 to 2016 can be summed up as:
Revenues growing by 8.6%
Gross margin growing from 21% to 35.5%
Reduced use of cash in operations, from $41 million used in 2015 to $29.7 million used in 2016.
The company's most recent operational results are shown below: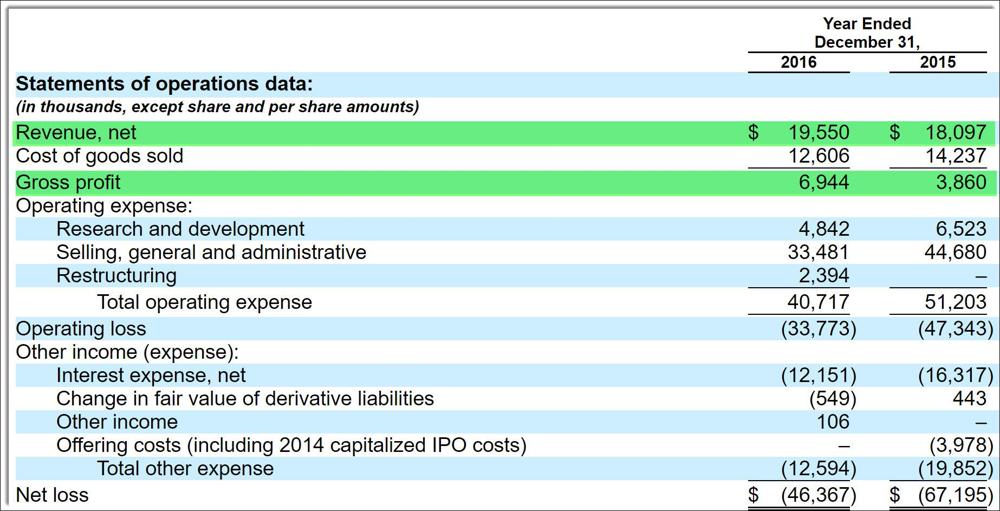 (Source: Valeritas S-1)
So, it appears management is steadily growing the business and improving its gross margins, but still showing heavy cash burn, although lessening of late.
Overall, I'm encouraged about Valeritas's prospects, but still concerned about its cash flow burn and its need for additional capital to commercialize its next generation product versions.
Both of those realities cast a long shadow over shareholder return prospects in the near term.
As such, I would like to see greater reductions in cash burn and improved revenue growth rates to become excited about the stock's potential in the near term.
Accordingly, I'm NEUTRAL on the IPO.
I write about IPOs and M&A deals. Click the Follow button next to my name at the top of this article if you want to receive future articles automatically.
Disclosure: I/we have no positions in any stocks mentioned, and no plans to initiate any positions within the next 72 hours.
I wrote this article myself, and it expresses my own opinions. I am not receiving compensation for it (other than from Seeking Alpha). I have no business relationship with any company whose stock is mentioned in this article.
Editor's Note: This article discusses one or more securities that do not trade on a major U.S. exchange. Please be aware of the risks associated with these stocks.