You gotta hand it to them. No matter the news - good, bad, or neutral, the usual suspects will spin information to suit their objectives. It reminds me a bit of the Patriot Act. The Patriot Act was a bipartisan bill used to survey Americans and restrict civil liberties but was touted as well…patriotic. After all, how can a proud American possibly oppose a bill ostensibly created to solidify one's allegiance to the country and literally titled the Patriot Act? It's a difficult opposition for many reasons but first it requires seeing past the spin.
All this spin has me dizzy.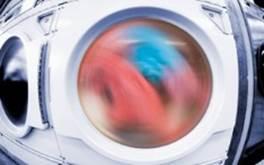 Source: Image
A few bearish posts on Tesla (TSLA) regarding the recent telegraphed capital raise elicited an unusually long winded response for me: sighhhhhhhhhhhhhhhhhhhh.
Let's examine some of the bearish takeaways and see if the claims hold any water.
Claim 1: The latest 10-k (see: liquidity section) declared that Tesla had funds to see them through the next 12 months. Why then the capital raise?
Response: The very next line on that same 10-k clearly states: "We may raise funds in the future, including through potential equity or debt offerings, subject to market conditions and recognizing that we cannot be certain that additional funds would be available to us on favorable terms or at all." Secondly, Musk stated in the earnings call on February 23 that he planned to raise capital to reduce risk. That is exactly what they did. With the stock floating at very high levels, this was a great time to execute such a venture.
Claim 2: Why did Tesla go through the trouble of tapping the markets for money and only walk away with approximately $1B?
Response: This is a fair point and a question I had myself. Shares have actually risen since the announcement, a result I didn't anticipate. It's possible the market's reaction is due to the deal being less dilutive to shareholders than some had expected.
Most of the money is funded through convertible notes due in 2022. I can speculate with the rest of folks why Tesla did not raise more money but I do note the greenshoe which allows the option for underwriters to buy more shares. From the prospectus: "…we expect to receive net proceeds of approximately $1.2B (up to $1.4B if the underwriters exercise in full their options to purchase additional common stock and notes)…" The point is, Tesla left the door open for more funds and isn't asking for more than is necessary to reduce risk. Nor should they.
Claim 2a: Debt requires interest payments, why not offer more equity?
Response: I think it's fair to look at a comparable (albeit profitable!) company to see just how bad the terms were for Tesla's capital raise vs. General Motors (GM). GM recently planned to raise $3B to fund pension obligations. Similar to Tesla, GM issued senior unsecured debt at 6.6% notes due in 2036. To contrast, Tesla's interest obligations this round are 2.375%.
Well, I guess that debunks the notion that (no) profitability will ruin Tesla and its ability to tap markets….
Claim 3: Interest rates were less favorable for this capital raise than previous ones therefore the market is growing wary of Tesla.
Response: As the author who penned the post noted, interest rates have risen dramatically since the last raise. Additionally, the terms are less dilutive this time around. The chart below shows two previous secondary impacts. By emphasizing debt they pay more in interest but do not dilute shareholders as much as they had in the previous two instances.

Source: Image
Claim 4: Tesla is purchasing hedges to insulate shareholders thereby reducing its net proceeds.
Response: The prospectus states: "The convertible note hedge transactions are expected to reduce potential dilution to our common stock and/or offset potential cash payments we are required to make in excess of the principal amount upon any conversion of notes." These hedges are a positive for common stockholders and is not something bulls are worried about. Tesla has employed a similar strategy before: "In order to mitigate the potential dilutive effect of the convertible notes, Tesla entered into a call spread transaction whereby it bought options with a strike price of $124 and sold warrants with strike price $184." If it ain't broke don't fix it.
Claim 5: The lead underwriter has a sell rating on the stock. What do you think that means?
Response: First, the sell rating from Goldman Sachs has a six-month price target ($185) so that target will change again shortly (it's malleable). Not only that, Goldman increased their stake as of the end of last year. Additionally, Goldman in 2016 exercised all options to purchase all available shares and had upgraded the stock so I wouldn't read much into a temporary rating one way or another. This was a very weak point from the bears and Goldman is large enough to have autonomous branches with differing views.
Claim 6: Elon Musk purchased $25M of the issuance.
Response: This is a very bullish signal that the CEO is willing to put his money where his mouth is. Musk has always funded his own ventures (unlike many of his peers) which gives him some very real skin in the game. In fact, this is one of the primary reasons fears are allayed when it comes to Tesla… the leader of the company is not walking away, he is not getting rich without the cadre of shareholders unlike many other companies.
In fact, "when he couldn't find enough interest in SpaceX he channeled all the money he had into saving it from closing down and lost all his cash in the process, living off loans to pay his housing bills." Musk should be commended for his willingness to personally suffer even when he doesn't have to because his ventures will benefit.
Claim 7: The final claim delves into the latest news that Tesla will bypass 'the beta testing phase and jump straight to 'release candidates'." This intrepid move is apparently riddled with red flags and will become very costly to Tesla once errors need to be rectified.
Response: I was not a party to that call and have yet to see much on it. That said, if Tesla is indeed ready for this, then production is much further along than bears had hoped. I found this comment particularly revealing, "They skipped BETA tooling, because as they have said they learned from previous ramp ups. Why not go with production tooling and work on getting it perfect than going thru Beta working to get the cars in good shape, then Production and basically do the same thing over again."
Once again, Tesla is not going by the book. And why should they? Their unconventional approach has them valued almost on par with some of the biggest auto manufacturers in the nation (sans profit). That's not because they step in line with the rest of the herd. These "shocks" are frequent to those who discount Musk and his history of success.
Conclusion:
It's important to remember that many individuals view Tesla through a special lens. When even good news is portrayed as bad news, then you really have to examine the source and see if they're depicting information fairly.
As a bull, I am cognizant of my own bias since I have skin in the game and I want the company to succeed. The "rush" to delivery is something to be cautious over. However, the latest capital raise was just another feather in Tesla's cap and a net positive.
The hyperbolic negative reactions to any/all Tesla news justifiably allows the bulls to dismiss the bears as the ones who cried wolf.
Disclosure: I am/we are long TSLA.
I wrote this article myself, and it expresses my own opinions. I am not receiving compensation for it (other than from Seeking Alpha). I have no business relationship with any company whose stock is mentioned in this article.