GameStop should change their slogan soon to Power to the Investor! In my opinion one of the most undervalued stocks in the retail world, no, check that, one of the most undervalued stocks on the entire market is GameStop (NYSE:GME). I myself love video games so it pains me to see this stock struggling so much. The past year has been a hard one for retail and so far, GameStop has not been an exception. The rise of digital downloads has seriously hurt GameStop over the past few years and the stock has dropped accordingly. Or has it? I believe GameStop is significantly oversold.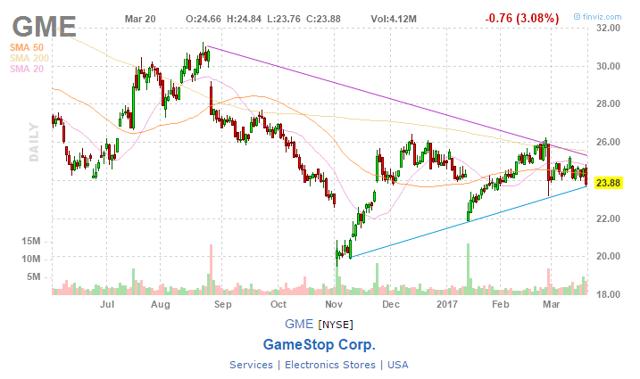 Source: Finviz
Shares of GameStop have been slowly recovering since a bloody November of 2016. Shares are down just over 18% over the last 12 months. After a nice retreat before earnings, I personally think GME is a serious value play.
Deep Value
At first glance at GME's fundamentals, they tell the classic tale of an out of favor value stock. With a P/E ratio of 6.83, GME trades for almost a 3 rd of the retail sector average P/E.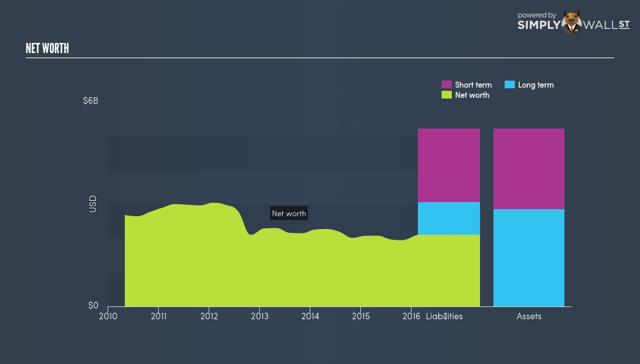 Source: Simplywall.st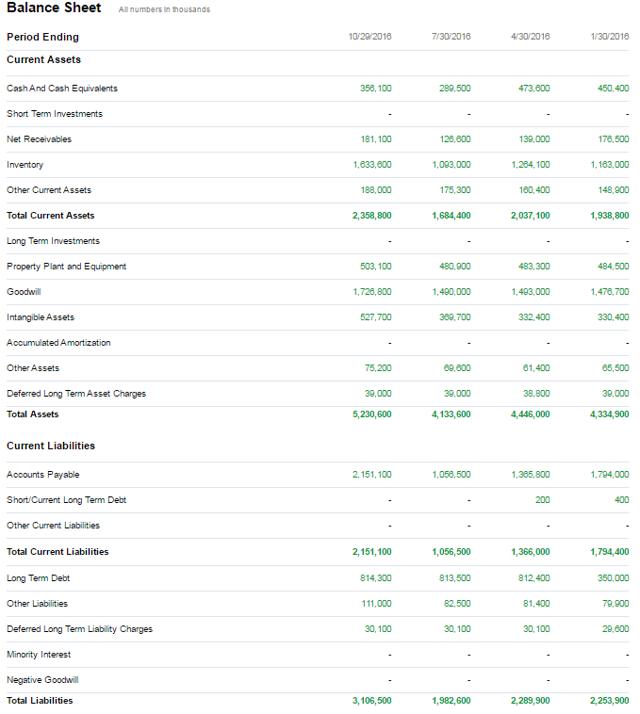 Source: Yahoo Finance
The company has a fairly healthy balance sheet with significant assets to offset its debt. The company is currently trading at a P/B ratio of 1.17 which is also rock solid. One thing to note though is the company is carrying a high amount of unrealized goodwill from recent acquisitions that dilute its assets. Although one thing to note is that Goodwill along with Intangible Assets account for $2253.8 M which is about 43% of the asset value of GameStop. However, the true strength of GameStop lies in their cash flow.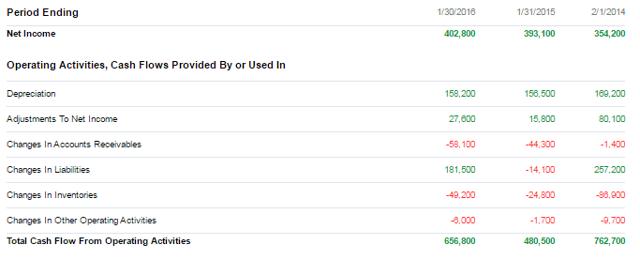 Source: Yahoo Finance
GameStop is able to generate an insane amount of cash relative to the price of their stock. This money is used heavily to return funds to investors through the repurchasing of significant shares and a dividend of 6.37%. The awesome thing is that these activities are incredibly sustainable.

Source: Yahoo Finance
Together, share repurchases and dividends in 2016 were covered by net income alone. GME carries a trailing dividend rate of 6.37% while repurchases of shares reduce the total shares outstanding in 2016 from 104.67M to 101.87M in November of 2016 according to Ycharts, a change of -2.7% in the total number of shares outstanding. The most impressive part of GME is it's free cash flow however. Using a flat projection (0%) growth and a trailing 12-month FCF of $451 M, We could calculate a 5 year present value of cash flow using a conservative 8.5% discount rate to be $1.76 B. This is an immense amount of cash. To put it in perspective, GME's current Enterprise Value is only 2.97B.
The Bottom is Yet to Come
While I very much like the fundamentals behind GameStop, the company has a lot of current debt. Last quarter GameStop reported Current Liabilities of $2.15B. Despite their excellent cash flow, GameStop will have to find a way to generate capital quickly to pay down their debt. Be it slashing the dividend and buybacks to pay their debt down or refinancing it at a higher rate, this debt load is bound to hurt shareholders.
GameStop also has a massive short ratio. According to Short Squeeze, 24.14% of the floating shares are short GameStop. Without any near-term catalysts and earnings coming up soon, I have no reason to believe that the stock will be boosted in the near term. If anything, GameStop is likely to retreat significantly after earnings in my opinion as shorts continue to heap on in the face of falling game sales and negative YoY growth.
The Nintendo, but-then-though…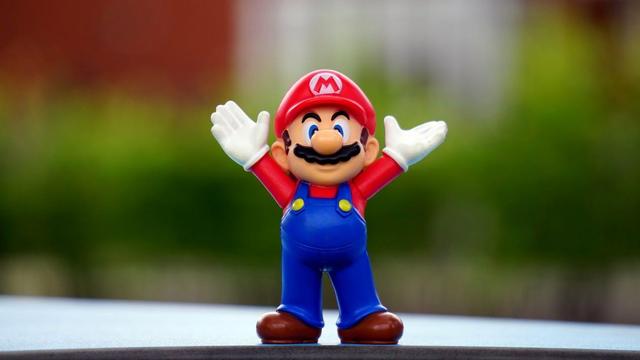 After the stock plummets, out of earnings GameStop should be a solid buy for a midterm investment. Growing margins and sales of new products such as high end electronics and VR gear will help drive GameStop higher for the rest of the year. The Nintendo Switch has been sold out at nearly every store I have heard of in the Midwest (A friend of mine called 20 the other day on his way back from Chicago trying to find a Switch to no avail). Prices for the Switch have been driven up to as much as $500 online from ($299). The excellent reception of the Nintendo Switch should drive foot traffic in GameStop up heavily in the short term and help them to handily beat expert projections in the coming quarters. The Nintendo Switch has a very low hard drive capacity at only 32GB for storing games. I have a feeling this will start to drive gamers back to GME in the short term as the need to purchase cartridges arises. Higher foot traffic due to Nintendo along with the recently revamped rewards system will have a very positive impact on the company in 2017. Many believe Switch sales could eclipse the Nintendo Wii which would be an absolutely massive catalyst for GameStop. Solid numbers have yet to be released but Nintendo is ramping up production as they have been unable to manufacture enough units to meet demand.
Conclusion
At such a cheap valuation, solid Q2 and Q3 earnings driven by the Switch and successful handling of the debt load by veteran management could squeeze out the shorts and create a significant reversal. Wait to see the price action post earnings and ride out any short manipulation before initiating a position to combat substantial risk in near term volatility.
If your feeling especially gutsy, near term options plays on short wingspreads might also be extremely viable in the current environment but tread with caution.
Happy Trading!
Disclosure: I/we have no positions in any stocks mentioned, but may initiate a long position in GME over the next 72 hours.
I wrote this article myself, and it expresses my own opinions. I am not receiving compensation for it (other than from Seeking Alpha). I have no business relationship with any company whose stock is mentioned in this article.