The main automotive news these days on both sides of the Atlantic is that GM (NYSE:GM) and Peugeot (OTCPK:PEUGY) have officially signed a cooperation agreement with the main goal is cutting costs by creating synergies, sharing platforms and engines and optimizing their supply chains.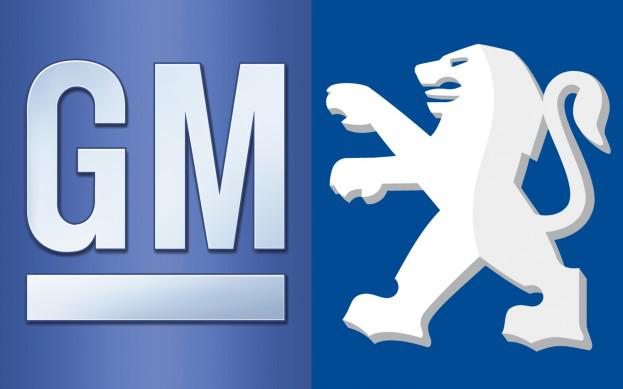 Let's see how the characters of my favorite Spaghetti Western play a part in this new unfolding story.
The Good
By integrating platforms and engines, GM plans to save close to a billion dollars each year in productions costs at their European Opel/Vauxhall plants, which is more than enough to make their European operations profitable. The alliance will give GM access to more small-car platforms and allow the firm to negotiate lower prices from suppliers.
On the other hand, Peugeot is about to raise fresh capital through the sale of a 7% equity stake to Detroit's automaker and is eyeing a future entry into the US market to differentiate out of the EU; in fact almost all of Peugeot's sales are in Europe. France alone represents approximately 30 percent of Peugeot's car sales and Europe accounts for some 90 percent of the group's totals, about 3 million units. After the purchase, GM will be Peugeot's second-largest shareholder after the Peugeot family, but a controlling stake is not in the cards.
Both companies expect vehicles built with the jointly developed architectures to see the light by 2016.
The Bad
These are tough times for automakers in Europe, and car sales are set to decline this year for a fifth successive year: in 2011 Peugeot has lost about € 100 million, GM's Opel/Vauxhall lost € 500 million; Fiat as well lost about €500 Mil but Chrysler's rebirth has helped keep the Italian group profitable; Ford's (NYSE:F) CFO Lewis Booth stated that the company expects losses of about $600 million in Europe this year, after losing almost $200 Mil in Q4. The picture is a bit rosier for Volkswagen and premium car makers Mercedes and BMW, but projections from the Center for Automotive Research in Duisburg forecast stagnation in 2012 and timid growth in 2013.
GM has a poor history of alliances and joint ventures in Europe: GM acquired a 50 percent stake in Saab of Sweden in 1989, taking full ownership in 2000, but as we know it didn't turn out to be a great deal; it paid $2 billion in 2005 to put an end to an unsuccessful five-year-old partnership with Fiat; it sought an alliance with Nissan and Renault in 2006 but could not reach a deal.
Dan Akerson, GM's CEO, said lessons learned from past failed alliances would help this one succeed but some automotive financial analysts are skeptical about the deal, failing to see how this can help address GM's major issues in Europe which are overcapacity and labor costs.
Other alliances in Europe have turned sour in the past: BMW and Rover, Volkswagen and Suzuki, Daimler and Chrysler are all examples of how things may not end up as enthusiastically planned.
Another issue that makes my head scratch is the current partnership between Peugeot and Ford for the production of diesel engines: will it be broken, and at what cost?
The Ugly
Presidential elections will take place both in France and in the US in 2012 and this can be a big hurdle in the way of the planned alliance; politicians have a sort of obsession with car plants and both carmakers have to deal with political interference; if the deal has the aim of reducing costs, it will necessary involve job cuts and plant closures. Ferdinand Dudenhoeffer, director of the Center for Automotive Research at the University of Duisburg-Essen said:
They have to reduce capacity and that may mean closing plants or reducing headcount. They need to find a solution because there's a big problem with capacity utilization and they're generating big losses.

Opel has a total of 40,000 workers spread across 11 European plants; Bochum (germany) and Ellesmere Port (NASDAQ:UK) are the oldest and therefore in theory the least efficient and most likely to be closed.
French Labor Minister Xavier Bertrand already warned Peugeot CEO Philippe Varin against cutting jobs as a result of a deal with GM.
In Germany Chancellor Merkel also defends car factory workers and an agreement with Opel prohibits plant closures until 2014.
In the US, GM has to deal with the fact that Peugeot gets 10% of its sales from an alliance with Iranian Khodro Company, the largest vehicle manufacturer in North Africa, Iran and Central Asia. Khodro produces Peugeot branded cars model under agreements with the French manufacturers, despite Paris' support for tighter U.N. and EU sanctions. In fact, the Peugeot 405 is the backbone of Iran Khodro's lineup today.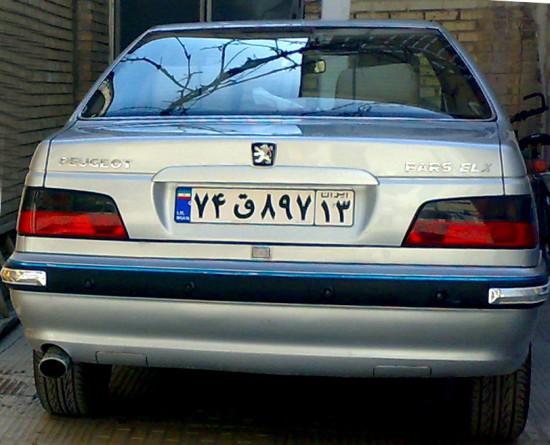 My conclusion
In my opinion GM stock is still cheap, trading at a P/E ratio of 5.7; it has a lot of cash at hand, is doing extremely well in China and is financially sound. If the alliance with Peugeot will go through, it can only be beneficial to the world's largest carmaker; if it won't, I am positive that GM's management will look for another way to restore profitability at its European operations. I am convinced that however this deal turns out, we are looking at a different and better GM, a company that is taking steps in the right direction and will reward its shareholders in the coming years.
Disclosure: I am long GM.