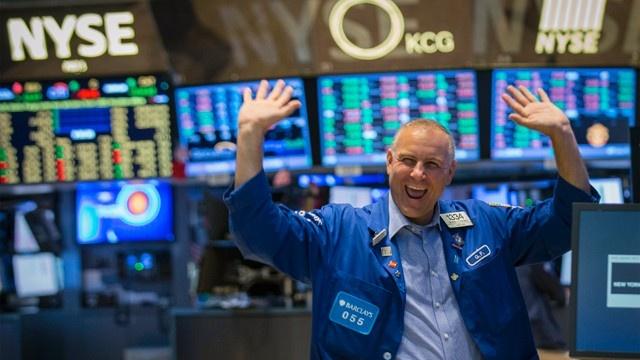 There has been a lot of upside for stocks since the dark days of Brexit, just 9 short months ago. In fact, since then:
We've now witnessed the third leg of this post Brexit rally that has taken many stocks and major averages in the U.S. to all-time highs. Market sentiment, expectations, and optimism seem to be at bulletproof levels. Strangely though, 14 out of the 16 major strategist's forecasts for end of year 2017 targets were either hit or eclipsed when the S&P 500 achieved its momentous 2,400 mark.

So, what is it, the Economy, or Something Else?
The fact that unemployment is relatively low, there are signs of inflation, the FED is on a path to normalize rates, can all be considered as positive elements for stocks. Furthermore, there are expectations for corporate tax cuts and government stimulus that are also contributing to the euphoric atmosphere on Wall St.
However, the favorable unemployment numbers of late are a lagging indicator that tells of past conditions without providing substantial future forecasts for stocks and the economy. In addition, the FED is clearly behind the curve on inflation, its target rate of 2% has been surpassed as is illustrated by the latest wage growth (2.8) and CPI (2.74) numbers. Furthermore, excess inflation can become a detrimental force to our economy instead of being a favorable one. Also, it is unclear exactly when and if the tax cuts along with fiscal stimulus will occur. Nevertheless, investors have eagerly pushed stocks to new highs week after week, and month after month.
Market Averages Demonstrating Evident Signs of Fatigue.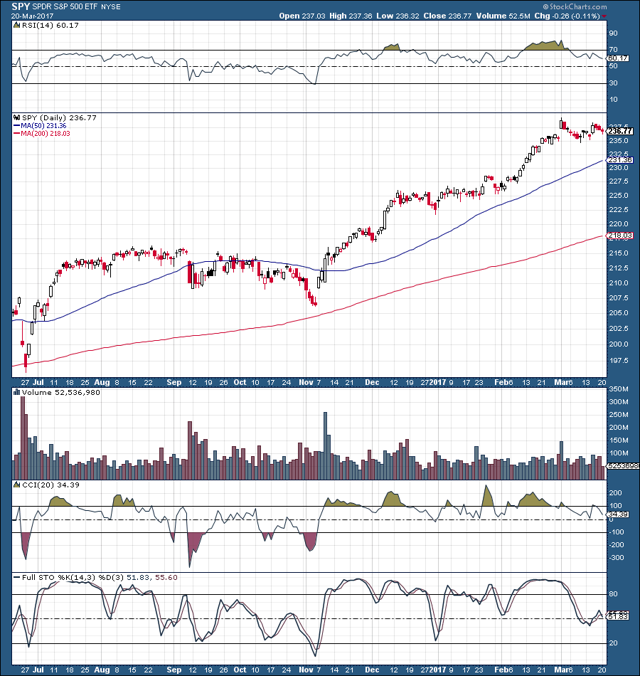 SPY chart appears to have made a top at the end of last month and was not able to break out to new highs after an attempt last week (possible double top). The full stochastic is signaling a loss in momentum while the CCI and RSI are both indicating the starting stages of a decline from extremely overbought levels. Furthermore, waning upside volume is representative of decreasing buying conviction. This plethora of evidence does not paint a favorable technical picture concerning the stock market's most widely followed index.
Other Major Market Indexes Paint a Similarly Ominous Technical Tone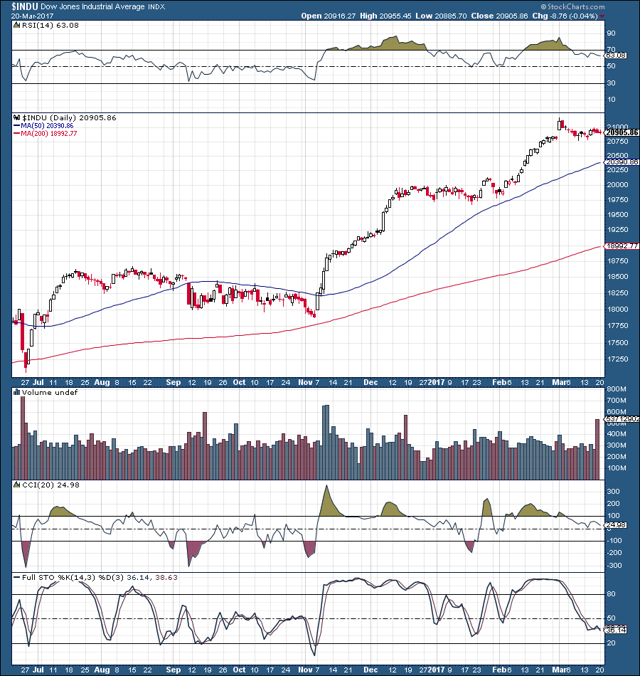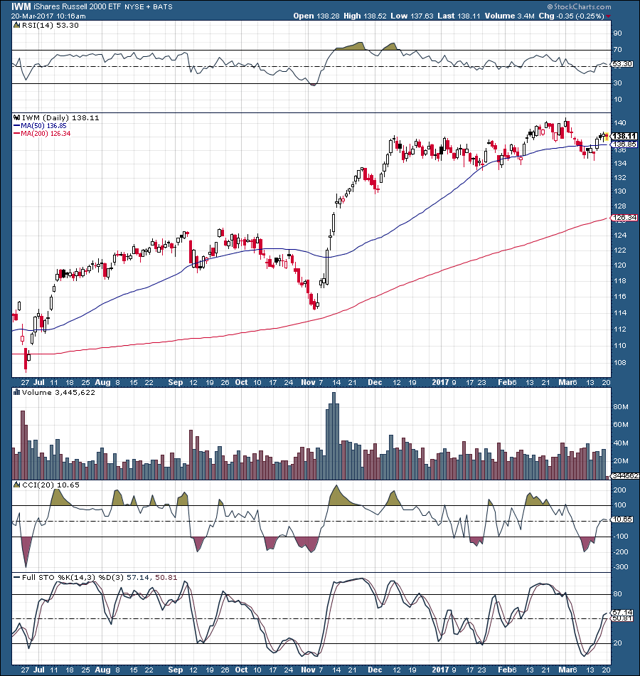 The Fear Index, The VIX
The VIX is and has been extremely low for an extended period and is indicating extreme complacency amongst investors, usually an unfavorable counter indicator for stocks. In fact, the VIX has not popped above 15 in over 4 months, something not witnessed for at least the last 10 years.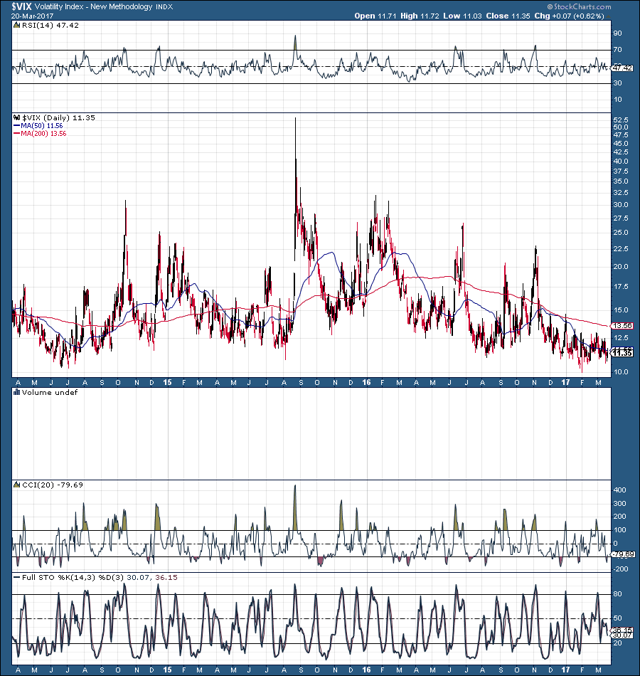 No Matter How You Slice it, Stocks are Expensive
This has been an extraordinary charge by the bulls, fueled by an enormous amount of optimism, expectations, greed, coupled with the fear of missing out on the rally. Yet, the fundamental basis for investing in stocks remains the same and is to buy companies when they are relatively cheap or mispriced by the market for whatever reason. However, right now the vast majority of companies are anything but cheap.
The Takeaway
Stocks have come a long way since the dark days of Brexit, yet it appears they have traveled to these levels supported mostly by the hot winds of expectation, hope, and half thought out political promises.
Investors appear to be discounting many of the plausible unfavorable elements concerning stocks, are extremely complacent and as Goldman's own chief U.S. equity strategist David Kostin very recently and publically stated, "We are approaching the point of maximum optimism and the S&P 500 will give back recent gains as investors embrace the reality that tax reform is likely to provide a smaller, later tail wind to corporate earnings than originally expected."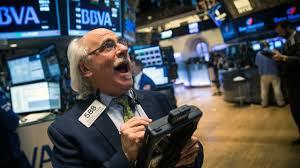 Our analyses indicate that markets and stocks in general are greatly overpriced right now, markets and investors have gotten ahead of themselves, and in a best case scenario (for Bulls) a 5% - 10% correction is not only warranted but badly needed at this time. Therefore, it would be prudent to raise cash, lighten up on long positions, invest in precious metals (NYSEARCA:GLD), (NYSEARCA:SLV), and make productive use of precious metal related trading vehicles (NYSEARCA:GDX), (NYSEARCA:GDXJ), (NYSEARCA:NUGT), (NYSEARCA:JNUG).
For those with a higher risk tolerance, inverse leveraged ETFs (NYSEARCA:SDS), (NYSEARCA:QID), (NYSEARCA:TZA) and volatility ETNs (NYSEARCA:VXX), (NYSEARCA:UVXY), (NASDAQ:TVIX) may prove to be efficient trading vehicles in the immediate future. (some leveraged trading vehicles decay with time and are intended to be used as short term trading instruments, in most cases, and should not be treated as long term investments).
Warren Buffett very famously claims that "you should be greedy when most people are fearful and fearful when most people are greedy". It appears to me that almost no one is fearful right now, yet there is an enormous abundance of greed, and complacency in markets today.
Victor Dergunov, MBA
CEO Albright Investment Group
Disclosure: I am/we are long GDX, GDXJ, TZA, SDS.
I wrote this article myself, and it expresses my own opinions. I am not receiving compensation for it (other than from Seeking Alpha). I have no business relationship with any company whose stock is mentioned in this article.