I wanted to briefly follow up on something I talked quite a bit about heading into Tuesday's equity (NYSEARCA:SPY) selloff because I have a feeling it's going to become more and more of an issue moving forward.
The most effective way to communicate this is simply to quote a couple of my previous posts.
So this is from "A Systemic Risk?":
The big uptick in CTA beta seems to reinforce the idea that the trend followers are more exposed than ever. The chart in the left pane below appears to confirm that assessment. As far as risk parity beta, you've got to think that still suppressed realized volatility has them overexposed to equities as well - especially considering that up until this week anyway, rates volatility has been, to quote Goldman, "more sticky." The chart in the middle backs up my contention. Finally, I kind of question whether the size of these things hasn't started to make them exceptionally dangerous (chart in the right pane shows CTA AUM and adds Bridgewater's All Weather fund to the mix to demonstrate the size of programmatic/systematic strats' collective footprint).
For newcomers, these systematic strats (risk parity, volatility targeting, and CTAs) have been variously accused of exacerbating drawdowns or, more colloquially, making bad market situations worse.
The analyst most widely associated with these types of strats is JPMorgan's (NYSE:JPM) Marko Kolanovic, who has made quite the name for himself by explaining market moves as a function of programmatic flows.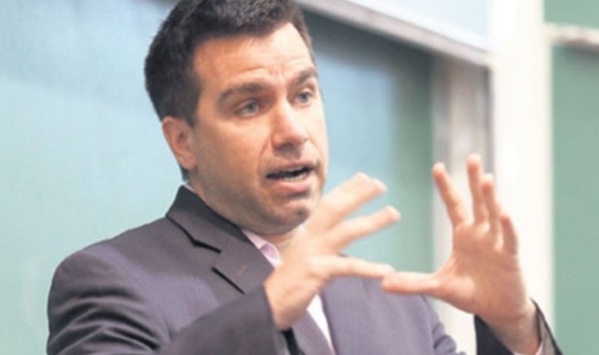 This type of framing (and I use "framing" both figuratively and literally here, as some have suggested that Kolanovic unfairly scapegoats the strategies he follows when adverse market moves come calling) plays well with the Heisenbergs of the world who enjoy "looking under the hood" of markets - if you will.
Well, just after noon on Tuesday, I ran a post over at HR called "'This Is No Different' From 1987: Is Marko Kolanovic Right?" In it, I reiterated the risk posed by the above-mentioned CTAs on the way to introducing a piece out this week from the Financial Times. Here's what FT has to say on the subject (my highlights):
Some analysts and fund managers worry that if taken to extremes, allocations to trend-following "commodity trading advisors" hedge funds could play the same role as an investment concept called portfolio insurance did in 1987, when it was blamed for aggravating the worst US stock market collapse in history.

"There's a big portfolio insurance industry that no one is talking about... CTAs are dangerously close to portfolio insurance," argues Robert Hillman, the head of Neuron Advisors, a London-based quantitative asset manager.

CTAs, which are also called managed futures funds, are computer-driven vehicles that take advantage of financial markets' tendency towards momentum. Assets that have gone up tend to go up further, and assets that are falling typically continue to slide.

CTAs therefore often automatically bet against an already-falling market, shorting it to profit from further declines.
See why that's a problem?
You'll note that although old Robert Hillman contends that "no one is talking about" CTAs, I was warning on these and other systematic strats from the word "go." To wit, from last summer:
Remember, risk-parity, vol targeting, and other systematic strats may exacerbate selloffs like the flash-crashing madness we witnessed on August 24.
Well on Tuesday, just hours after the HR piece linked above went live, Kolanovic was out with a new note. His conclusion: Tuesday's selling wasn't related to politics. Here's Bloomberg's summary:
Today's market move is technical, not political: Kolanovic.
The market is "entering a vulnerable phase, where increased volatility can further contribute to equity outflows" - and political developments shouldn't be minimized, but the move is primarily technical, JPMorgan strategist Marko Kolanovic wrote in a note.
S&P 500 option gamma imbalance turned ~$20b toward puts today, "significantly contributing to the selling."
There's been a break in short-term momentum that may cause "modest" selling by CTAs.
An uptick in realized volatility is starting to cause outflows from volatility-sensitive investors.
Now look, everyone is inclined to explain things based on the lens through which they view the world, and in that regard, Kolanovic is clearly biased in his interpretation.
That said, there's a reason why I've been pounding the table on CTAs and systematic strats of late.
As I never tire of reminding readers, I'm not just making this stuff up as I go along, and if Kolanovic is even partially correct about the proximate cause of Tuesday's selloff, then I think it's fair to say that I didn't waste anyone's time talking about the impact programmatic strats have on our beloved markets.
Disclosure: I/we have no positions in any stocks mentioned, and no plans to initiate any positions within the next 72 hours.
I wrote this article myself, and it expresses my own opinions. I am not receiving compensation for it (other than from Seeking Alpha). I have no business relationship with any company whose stock is mentioned in this article.