Apple (NASDAQ:AAPL) made a few announcements on Tuesday that were largely received with a big yawn from most analysts that follow the company.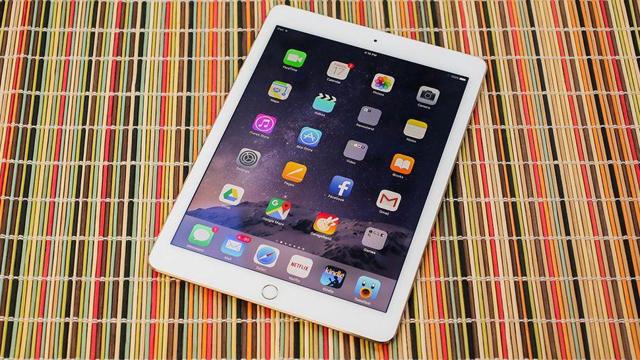 Credit: cnet.com
The main star of the otherwise uneventful product refresh was the introduction of a much cheaper 9.7-inch iPad that will sell for only $329.
Here, on Seeking Alpha, contributor Alex Cho believes that "the impact on shipments/sales isn't likely to be meaningful." Mark Hibben also does not seem very impressed, but argues that the "next [iPad] upgrade [should] be fairly ambitious." And the Frugal Professor, taking a more skeptical stance, is concerned about "the impact of potential price reductions on other products" - a problem that contributor Individual Trader seems to have also identified.
I recognize and tend to agree with some of the arguments made by these analysts. However, I also believe that they are missing a couple of very important points that make me see the announcement with much better eyes.
Potential upside with limited downside
Let me take one step back and remind the reader that (1) iPads represented less than 10% of total company FY16 sales, in a decreasing trend (only 7% in the past quarter), and (2) iPads, and possibly tablets in general, seem to be "going the way of the dodo" faster than Apple's iPods after the introduction of the first iPhone, a few years ago.
To my first point above, I do not see iPad sales as having much relevance or a direct impact on Apple's investment thesis. Considering iPad margins on the lower end of the spectrum have most likely declined from the implied 45% levels of 2014, I calculate that a sizable 10% YOY decline in iPad sales should drive, at most, a much less meaningful 0.8% drop in gross profits, holding all other variables constant and using F1Q17 as my calculation base. This means that a misstep in strategic direction, when it comes to the iPad, should cause no more than a rounding-error type impact to the company's bottom line - or to the investment case in AAPL stock.
My argument is further supported by my second point above: iPads seem to be losing its relevance by the quarter, as the declining trend in sales seem to be more secular than cyclical. As I've argued a while back, the tablet market seems to have rapidly reached saturation, and I do not see this trend reversing at all. See graph below illustrating the demise of the iPad, measured by sales as a percentage of total company revenues in the first six years of the product category's life, compared to the iPod.

Source: DM Martins Research, using data from SEC filings
The conclusion that I reach from the above evidence is that Apple's move to "shake up" its iPad portfolio with a strategy that it hasn't quite pursued before (i.e. a deep price cut) is, in my view, a welcome attempt to breathe some life into an otherwise fast-declining product family.
In the worst-case scenario, gross profits will fall as a result of lower margins that may not be met with a sufficiently-large increase in units sold. But if this happens, I do not expect total company profits to suffer much as a result. And in the best-case scenario, Apple might see iPad sales tick back up, and perhaps most importantly, grow its installed user base further. This looks like a typical case of upside potential with limited downside risk.
The hidden positive impact to Services
To the argument that lower-priced devices might result in a material increase in the user base, one of the key beneficiaries of this potential growth would be Apple's Services business.
As a recap, Apple has announced its plan to double the size of the Services business in the next four years. There are a few routes that the company could take to generate that level of growth, including through acquisitions. But undoubtedly, increasing the size of Apple's user base can only help the company reach its target organically.
The decrease in the price of the iPad may incentivize new, non-Apple consumers to give the platform a chance without having to dig too deep into their pockets. The move may open up the doors for Apple to generate more sales from the App Store, iTunes and other services.
In fact, I believe that the iPad price cut has much more to do with Apple's strategy to focus on its higher-growth Services segment than on engineering a comeback in tablet sales. While I would feel uneasy about the company making a similar move in its much larger iPhone business, I think the iPad lends itself perfectly for this experiment.
Although it is hard to quantify what an increase in iPad unit sales might mean to Services over the next few years, I believe broadening the user base can only help Apple achieve its seemingly aggressive goal of driving 100% revenue grow in this segment by 2020.
Key Takeaway
While I agree with most analysts that Apple's timid product refresh announced on Tuesday is unlikely to cause much of an impact to the company's financial results, I see more upside than downside to the introduction of the lower-priced iPad. A potentially material increase in Apple's user base could bode well not only for iPad sales, but perhaps more importantly for the much higher-growth Services business.
Despite the recent run in the stock price, I continue to believe that a long-term investment in AAPL makes sense at current levels.
Note from the author: Follow me as I build a risk-diversified portfolio designed and back-tested to generate market-like returns with lower risk. I call it the Storm-Resistant Growth portfolio. The very early results have already exceeded my expectations. Take advantage of the 14-day free trial, and get immediate access to the content and the community.
Disclosure: I am/we are long AAPL.
I wrote this article myself, and it expresses my own opinions. I am not receiving compensation for it (other than from Seeking Alpha). I have no business relationship with any company whose stock is mentioned in this article.