Sirius XM Holdings (NASDAQ:SIRI) purchased the Connected Vehicle Services unit ("CVS") for $530 million from Agero in late 2013. It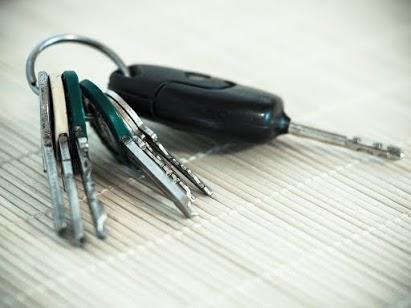 was originally projected that the unit would generate $100 million of revenue in the first full year and double within three years. It was recently acknowledged by Sirius management that the unit had failed to live up to the company's original expectations.
My expectations have always been minimal with respect to the idea of Sirius effectively competing in the connected car space, even before it acquired the CVS unit from Agero. This had less to do with the potential size of the market and much more to do with the size and strength of the competition, which included Apple (NASDAQ:AAPL), Alphabet (NASDAQ:GOOGL), Verizon (NYSE:VZ) and AT&T (NYSE:T). The acquisition had done little to change that view.
Before the acquisition had closed, Microsoft (NASDAQ:MSFT) had strengthened its position with a licensing agreement for Nokia's (NYSE:NOK) mapping and location technology, HERE. Now, earlier this month, I became aware of another major competitor with deep pockets, and one which has decided it doesn't want to be on the outside looking in. The competitor? Intel Corporation (NASDAQ:INTC).
As many of you are now aware:
Intel and Mobileye (NYSE:MBLY) announced on March 13 that they have entered into a definitive agreement pursuant to which Intel will acquire Mobileye. Under the terms of the agreement, a subsidiary of Intel will commence a tender offer to acquire all of the issued and outstanding ordinary shares of Mobileye for $63.54 per share in cash, representing a fully-diluted equity value of approximately $15.3 billion and an enterprise value of $14.7 billion.
A Reuters article notes this is:
... a deal that could thrust the U.S. chipmaker into direct competition with rivals Nvidia Corp. (NASDAQ:NVDA) and Qualcomm Inc. (NASDAQ:QCOM) to develop driverless systems for global automakers.

Intel has not been a significant player in the sector, although it has invested in at least half a dozen start-up companies developing different components for self-driving systems, from robotics to sensors.

Mobileye brings a broad portfolio that includes cameras, sensor chips, in-car networking, roadway mapping, machine learning, cloud software and data fusion and management.

... The market for self-driving technology is becoming crowded, including mapping company Here, as well as technology companies ranging from Alphabet Inc's Waymo to Chinese Internet giant Baidu Inc (NASDAQ:BIDU).

Shares of systems integrator Delphi Automotive PLC (NYSE:DLPH), which has partnerships with Intel and Mobileye, rose 4.0 percent. Delphi said in a statement that it expected the deal would let it accelerate adoption of new technologies.
Delphi wasn't the only company that rose on March 13th. Sirius rose from $5.19 to an intra-day (and post-merger) high of $5.53, before closing at $5.44 - an increase of 4.8% on extremely heavy volume of more than 64 million shares. Whether or not the rise in Sirius stock price was based on buyout speculation because of the company's CVS unit, the acquisition of Mobileye by Intel clearly poses a threat.
Not only did Intel spend $15 billion on acquiring Mobileye, but earlier this year, it bought a 15% stake in HERE. The announcement of that transaction included the following:
Intel has agreed to purchase a 15 percent ownership stake in HERE, a global provider of digital maps and location-based services, from HERE's current indirect shareholders: AUDI AG (OTCPK:AUDVF), BMW AG (OTCPK:BMWYY) and Daimler AG (OTCPK:DDAIF).

In conjunction with Intel's acquisition of a stake in HERE, the two companies also signed an agreement to collaborate on the research and development of a highly scalable proof-of-concept architecture that supports real-time updates of high definition ("HD") maps for highly and fully automated driving. Additionally, the two companies plan to jointly explore strategic opportunities that result from enriching edge-computing devices with location data.

... The proof-of-concept architecture HERE and Intel plan to deliver will be designed to help make autonomous driving as safe and predictable as possible. For example, today's navigation technology can pinpoint a car's location to within meters, but next generation, HD mapping supports localization to within centimeters. This will help vehicles precisely position themselves on the roadway to enable reliable autonomous driving functionality. HERE HD Live Map, HERE's cloud service supporting vehicle automation, gives vehicles the ability to "see" obstacles beyond their immediate field of vision and receive real-time updates as environments change due to traffic, road conditions and other factors.

Intel will also work with AUDI AG, BMW AG and Daimler AG to test the architecture. Intel and HERE envision making the architecture broadly available across the automotive industry as a seamlessly integrated offering that simplifies and shortens time of development for automakers.

... In addition to furthering Intel's efforts in autonomous driving, the next generation location services that result from this collaboration can fuel the continued growth of cloud computing and the Internet of Things.
In 2016, Intel had acquired Yogitech, a semiconductor designer that adds safety functions to chips used in self-driving cars and other autonomous devices, and Itseez, a company specializing in machine vision technology. I'm fairly certain Intel is likely to be much more focused on Nvidia and Qualcomm as competitors in the connected vehicle space than the CVS unit of Sirius.
So, was the jump on March 13th related to the Intel announcement or just a coincidence? I suspect it was the former, and that the CVS unit of Sirius will now be facing one more large competitor. But if one of these three chip companies or one of the other major players in the space turns out to be interested in Sirius, what would be next?
John Malone, the chairman of Liberty Media (LSXMA, FWONA), would have to agree to sell. Liberty controls the votes at Sirius, and Malone has nearly half the votes at Liberty. Would Malone be interested? Sirius Chairman and Liberty CEO Greg Maffei once said the tax implications made a sale highly unlikely.
So, if Sirius isn't for sale and it faces connected vehicle competition with much deeper pockets, what if the company just offered to sell the CVS unit?
Disclosure: I am/we are long AAPL, T, INTC, SIRI, VZ.
I wrote this article myself, and it expresses my own opinions. I am not receiving compensation for it (other than from Seeking Alpha). I have no business relationship with any company whose stock is mentioned in this article.
Additional disclosure: I may add to my positions of SIRI, VZ or INTC at any time. I could also open covered call positions on Sirius. I DRIP AAPL, VZ, SIRI and INTC, so purchses would automatically be made following dividend payments.