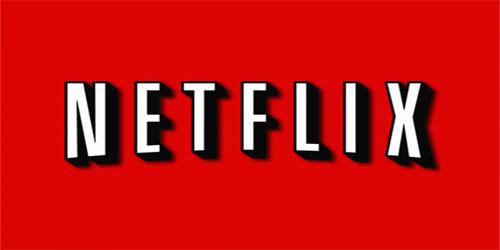 When it comes to a successful programming model, everyone knows they only need to look as far as Netflix (NASDAQ:NFLX)
The industry leader originated the binge approach to programming, and over the years, has found new ways to keep its service and content fresh. Yet, like all smart companies, it has found a way to continue to evolve even in the face of new competition.
However, what it all comes back to is the fact that Netflix found a niche and has found a way to own it without exploiting it to a dangerous level. The major broadcast networks, on the other hand, have not had the same luck, and that's never been clearer than at present.
As pointed out in a recent Hollywood Reporter article, since January, the traditional broadcasters have launched nearly 20 new shows, and not one of those has become that "next big thing." Now, to be clear, I'm not saying none of them has been successful, because many have proven valuable enough to earn a second season renewal, but none have hit that Empire level of success that Fox (FOX, FOXA) saw back in 2015.
Empire was a big deal not just for Fox, but for the industry, as it proved that a new hit can come at any time and not just the fall. Though, it takes a very specific combination of factors for that to happen, which is why it is rare.
The point I'm getting at though is Netflix's model nurtures its programming to allow for that growth, while the traditional model forces the issue. To be honest, comparing the two isn't really fair, because since Netflix's model doesn't include ratings, it will win every time.
The problem is, you can't have this conversation without looking at Netflix, because it's a rival, and its way of doing business directly impacts both the network's programming decisions and in turn its balance sheet.
For investors to see the majors (Disney (NYSE:DIS), CBS Corp. (NYSE:CBS), Comcast (NASDAQ:CMCSA), Fox) strike out this winter had to be disheartening. These shareholders buy in for the same reasons advertisers do - because all four of those companies are media powerhouses, and that's supposed to mean success in all aspects.
Yet, midseason continues to remain a sore spot and something Netflix doesn't have to deal with it, as it spaces out its programming year-round. It basically took the year-round programming approach other networks have tried and mastered it, but again, it is not beholden to a seven-night schedule, so it wasn't as hard. Still, it shows the benefits of what could happen if the traditional model was tweaked.
Take CBS, for example - the only one of the big four that is primarily a TV company. Its top buzzy winter rookies were the TV adaptation of Training Day and the long-in-development drama, Doubt. Personally I thought Training Day had a chance because it was a recognizable property, was airing in a good slot and had the likeable (even as a villain) Bill Paxton in the lead. However, the series flopped from the word go, and whatever chances it had at a second season went away when Paxton tragically died last month.
And there's Doubt, which never made clear to audiences what it was and why it should be of interest. The only thing people knew was that it was the first broadcast season to have a transgender series regular (Laverne Cox), and it was headlined by Katherine Heigl. While audiences are fans of Cox, they are lukewarm on Heigl, who has not seen the same level of success since her messy exit from ABC's Grey's Anatomy.
Investors had to have known both were in trouble even before they aired, as they've seen CBS fail miserably in the film-to-TV game twice (Limitless, Rush Hour), and are well informed enough to know of Heigl's baggage.
Now, if those were Netflix shows, the game would have changed. Training Day would have likely gotten a second season pickup (prior to Paxton's passing), and Doubt would have gotten to air more than two episodes before effectively being cancelled. Truthfully, if I worked with Heigl, I'd recommend her next project be on a streamer, as that will give audiences the chance to be reminded of why viewers initially liked her - but that's neither here or there.
Still, you can see the difference.
Netflix shows get a full run because all episodes go up at the same time. While I still love the once-a-week model, I absolutely see the advantages. Netflix shows don't have to worry about the itchy trigger finger of top executives. Though inadvertently, that's what has led to the industry's new favorite practice of "reducing its order." That's TV-speak for "We are canceling your show without outright saying that."
Networks now regularly reduce orders or "not expand the initial order" as a way to save face when a show doesn't work. ABC did that twice in the fall with Notorious and then Conviction, but remains adamant it hasn't made any official cancellations yet.
I'd place those odds somewhere between none and non-existent.
Meanwhile, Netflix also rarely cancels its shows, though with so many on the roster, that won't always be the case. While that's proven to be a benefit for the time being, it also is a negative, as when it does happen (i.e., Bloodline), the media can be all over them. Granted, nobody batted an eye when Marco Polo wrapped after two (expensive) seasons.
It's still a double-edged sword for any network when it comes to cancellations, but Netflix's damage is minimal. In all fairness to CBS, I'd be remiss to not point out its other winter freshman Superior Donuts is succeeding, which floors me because it came out of nowhere, with minimal marketing support (but then again, it is also a quality show).
Of course, I could say the same thing about Netflix's Stranger Things, which came out of nowhere to be a monster hit and pop culture sensation. I'm fairly confident this type of show would not have worked under the traditional method - and it definitely would not have blown up to the level it is now.
Investors are already falling over themselves to invest in streaming, and the skewed results are not going to change that trend. Even if you look further back to the fall, only one broadcast series really achieved breakout levels, and that was NBC's This Is Us, which incidentally is tied to two networks (Fox produces the series, and NBC airs it).
Again, there were other hits for all the networks, but only This Is Us reached that must-see Empire-like stride. Us' success still shocks me, to be honest, as it is an example of smart TV, and audiences have been resistant to smart TV in the past (i.e., Friday Night Lights and Parenthood). Us also represents the old-school model where it works better as a weekly series and works better on a broadcast network.
Aside from ratings, that's the other area Netflix gets dinged on from critics - does the binge model take away from the shared experience? I've written full columns on that alone, so I won't repeat it here, but the overall argument is binging deprives the audience of having meaningful conversations, since everyone may not have had time to watch 10-13 hours at once, whereas the week-to-week model gives you a week to watch one episode, and then after that if you're spoiled, it's your fault.
Investors also have a lot to look forward to, as Netflix will likely expand its model further in 2017 and beyond. Earlier this month, the network hinted it may look at "branching" stories, which is the equivalent of "choose your own adventure."
"We're doing work on branch narratives so you are actually making choices as you watch. All the content will be there, and then people will have to get through it in different ways. We'll see how it plays out. It's an experiment. We'll see if it gets much success. For creators, it's new territory."
That's a brand new technique that will continue to give investors more reason to be excited about the service. This in addition to finally giving its fans the "off-network download" option they've been begging for, as well as overhaul of its ratings system and discussing the possibility of re-cutting shows to be more mobile-optimized.
Netflix had made it clear it wants to listen to its audience, where the traditional networks have made it clear nobody is really sure what path to take.
Investors, though, have a clear choice, and they seem to be making a statement of their own.
Disclosure: I am/we are long CBS.
I wrote this article myself, and it expresses my own opinions. I am not receiving compensation for it (other than from Seeking Alpha). I have no business relationship with any company whose stock is mentioned in this article.
Additional disclosure: All opinions expressed are the authors and no compensation outside of Seeking Alpha is being received. While the author has a business relationship with a subsidiary of both Disney and CBS neither are related to any divisions discussed and the author is not a full-time employee of either.