Essentially, we are interested in three things-a strong balance sheet, a record of success as a business, and the potential for a profitable future.
- Charles M. ("Chuck") Royce
This report focuses on the portfolios of Master Investor Chuck Royce of the Royce Funds. The firm was founded in 1972 and has over $30 billion in assets under management. It manages twenty-three different funds including closed-end and open-end mutual funds. Most are focused on relatively small companies - companies under $3 billion in market cap. Over the last fifteen years the funds have slightly outperformed the Russell 2000, the key benchmark for small cap funds (8.8% versus 8.5% annualized).
I looked at 639 companies of the total of 795 companies in Royce portfolios, eliminating those that lacked the long series of financial statements that I need to do my analysis because they went public recently, are foreign-based, or had no revenues. My analysis found that the overall balance sheet strength of companies in Royce portfolios was above average, and long-term profitability about average.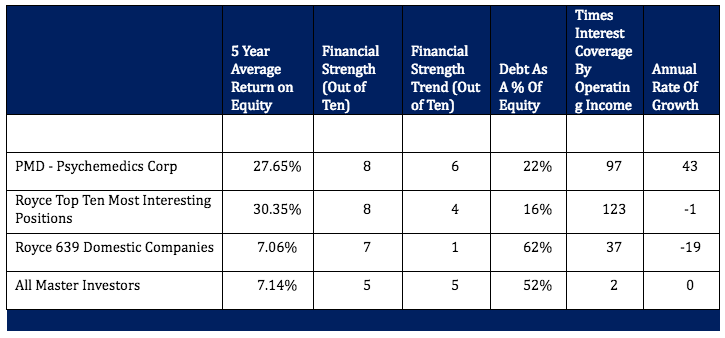 Most Interesting Position In Royce Portfolios: Psychemedics Corp (NASDAQ:PMD)
Psychemedics provides tests for the detection of drugs through the analysis of hair samples utilizing a patented technology. This technology can provide long-term historical drug use information (several months or longer depending on the length of the hair sample). It can measure alcohol use over the last three months.
From the company's 10K:
In 2016, the Company experienced a large increase in revenues derived from Brazil due to a legal requirement that professional drivers in Brazil obtain a hair test to detect abused substances when renewing their driver's license.
Revenue increased $12.0 million or 45% to $39.0 million in 2016 compared to $27.0 million in 2015. This increase was driven entirely from new business in Brazil. The volume and average revenue per sample for the domestic business was essentially flat from 2015 to 2016.
In the United States, a similar requirement exists for professional drivers, however, a urine test is currently required. The U.S. government is currently evaluating alternative mediums for testing of drugs of abuse for professional drivers, including hair.
As of December 31, 2016, the Company has paid eighty-one consecutive quarterly cash dividends.
The stock is highly volatile due to volatile quarter-to-quarter results and litigation risk such as the court decision a few weeks ago against the company's Brazilian affiliate (an independent distributor rather than a subsidiary) for anti-competitive practices in Brazil.
Intrinsic value: My estimate of value, which is dependent on growth rates (including revenues, gross profit, operating income, book value per share, net income, EPS and free cash flow) assumes a growth rate of 43%. EPS for instance, TTM versus prior twelve months, grew 334%, book value per share grew 33%.
The Upside:
The drug test law in Brazil has resulted in a dramatic reduction in truck-related accidents - a decline of 38% over the first five months of the program. This may lead to eventual adoption by governments around the world of Psychemedics testing.
Other Comments On Holdings In Royce Portfolios
The Royce portfolios hold a number of positions in publicly-traded investment managers. This sector is currently underappreciated by the market, and is undervalued probably because their assets under management, and earnings, tend to decline in bear markets. I have not selected one of these companies as the featured company for this report out of a concern that investing in them when the market is at all-time highs is risky. On the other hand, these companies generate substantially higher than average long term returns on equity and capital.
In addition to Diamond Hill Investment Group and Waddell & Reed Financial, which appear in this report's top ten, several other investment management firms appeared in the top 100 in terms of the most favorable combination of long term profitability, low debt and price to intrinsic value:
And somewhat-related companies:
Special Situations in Royce Portfolios
Masimo Corp (NASDAQ:MASI)
Masimo Corp. provides noninvasive monitoring of blood constituents, organs, brain functioning and respiration.
As a result of successful litigation against competitor Philips N.V. (OTCPK:PHGFF), Masimo received a cash payment of $270 million and may receive a performance-dependent payment of $30 million. Of particular long term interest, the company also entered into a joint marketing agreement with Philips that may have a substantial impact on profitability.
Management comment from the Q4 conference call:
We believe that Philips has twice the market share of the next patient monitoring company in the world. Consequently, over the next few years, we anticipate an acceleration in growth for rainbow and a boost to the adoption rate of our other technologies. Having Philips as a truly cooperative business partner in this effort is exceptionally valuable, and we believe we should have a constructive working relationship with Philips moving forward. This agreement is part of the reason why we elected to increase our estimated product revenue growth rate in 2017, as Mark just noted. Over the coming years, we expect the Philips agreement to continue to result in increased deployment of our technologies all over the world.
Masimo did not make the top ten in this report because I was unable to reach a conclusion on the value of the Philips deal, long term, but it is a particularly interesting situation.
Cal-Maine Foods Inc (NASDAQ:CALM)
Cal-Maine Foods is a highly-cyclical company currently experiencing weak profitability. Over an entire cycle, it is an unusually profitable company with an average return on equity and capital of about 21%. The company has long term debt of under $23 million and total cash of about $200 million.
Earnings per share, TTM, $0.20. Five-year average EPS: $3. Ten-year average $0.67.
From the company's 10K:
Net sales for the thirteen weeks ended November 26, 2016 were $253.5 million, a decrease of $292.5 million, or 53.6%, compared to net sales of $546.0 million for the thirteen weeks ended November 28, 2015, primarily due to the decrease in egg selling prices. Total dozens of shell eggs sold and egg selling prices decreased for the current thirteen-week period compared to the same period in fiscal 2016. Dozens sold for the second quarter of fiscal year 2017 were 252.2 million, a decrease of 12.0 million, or 4.5%, compared to 264.2 million for the second quarter of fiscal 2016 resulting in a decrease in net sales of $11.6 million.
Our net average selling price per dozen of shell eggs for the thirteen weeks ended November 26, 2016 was $0.971, compared to $1.970 for the thirteen weeks ended November 28, 2015, a decrease of 50.7%, resulting in a corresponding decrease in net shell egg sales of $263.9 million.
My estimate of intrinsic value for CALM is $41.40 based on a free cash flow value of $50 per share and a value based on dividend yield of $32.80 per share.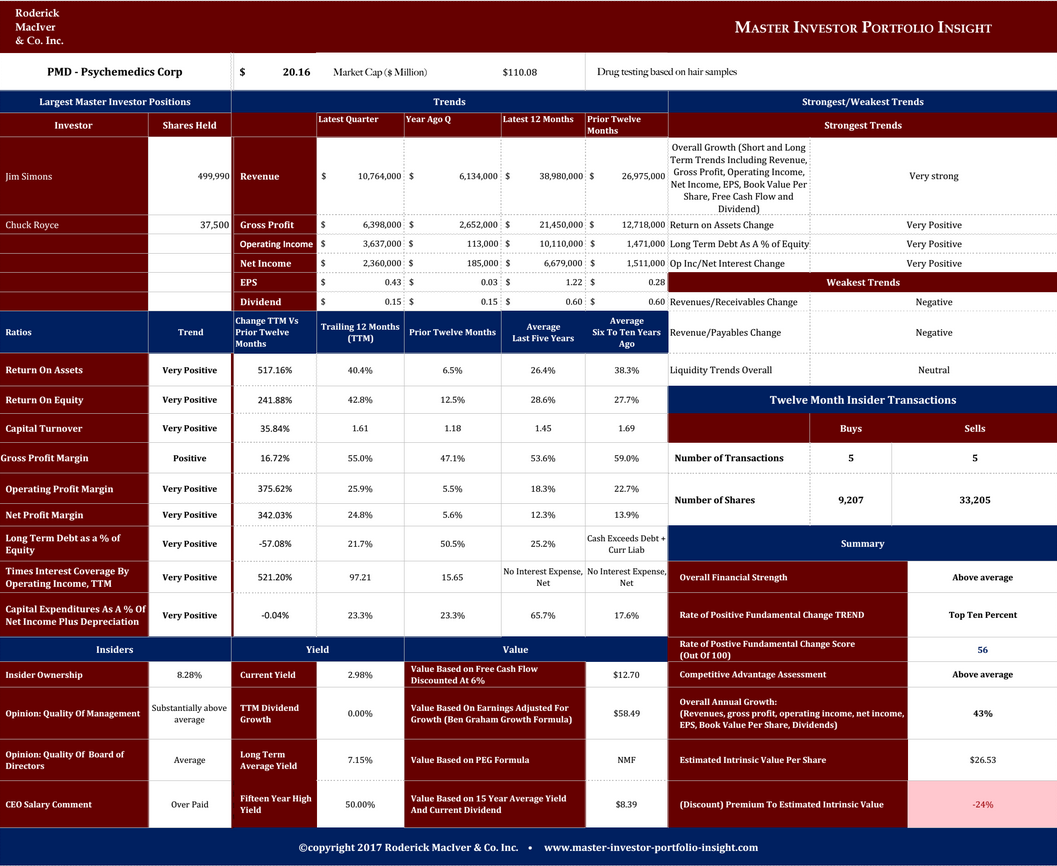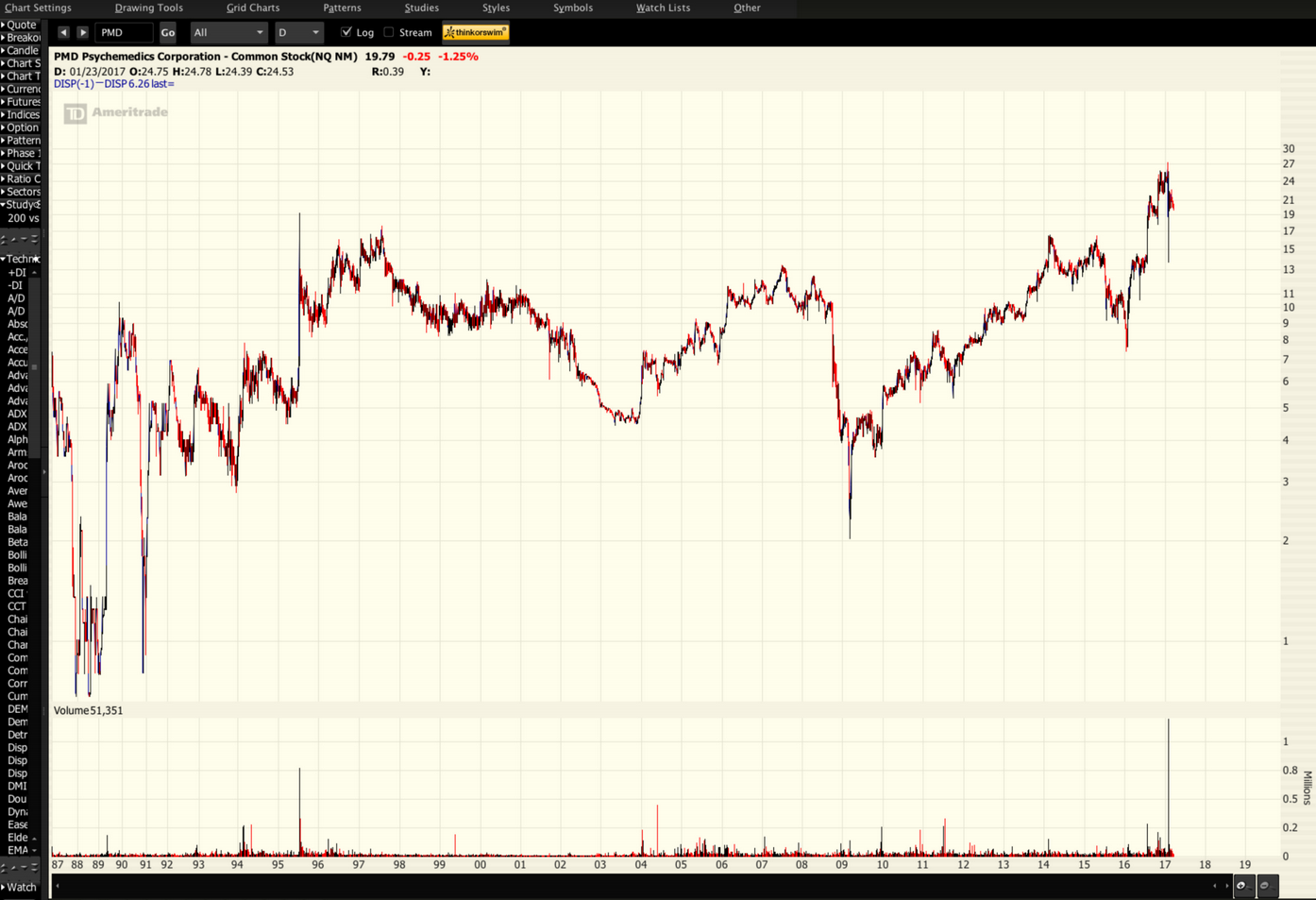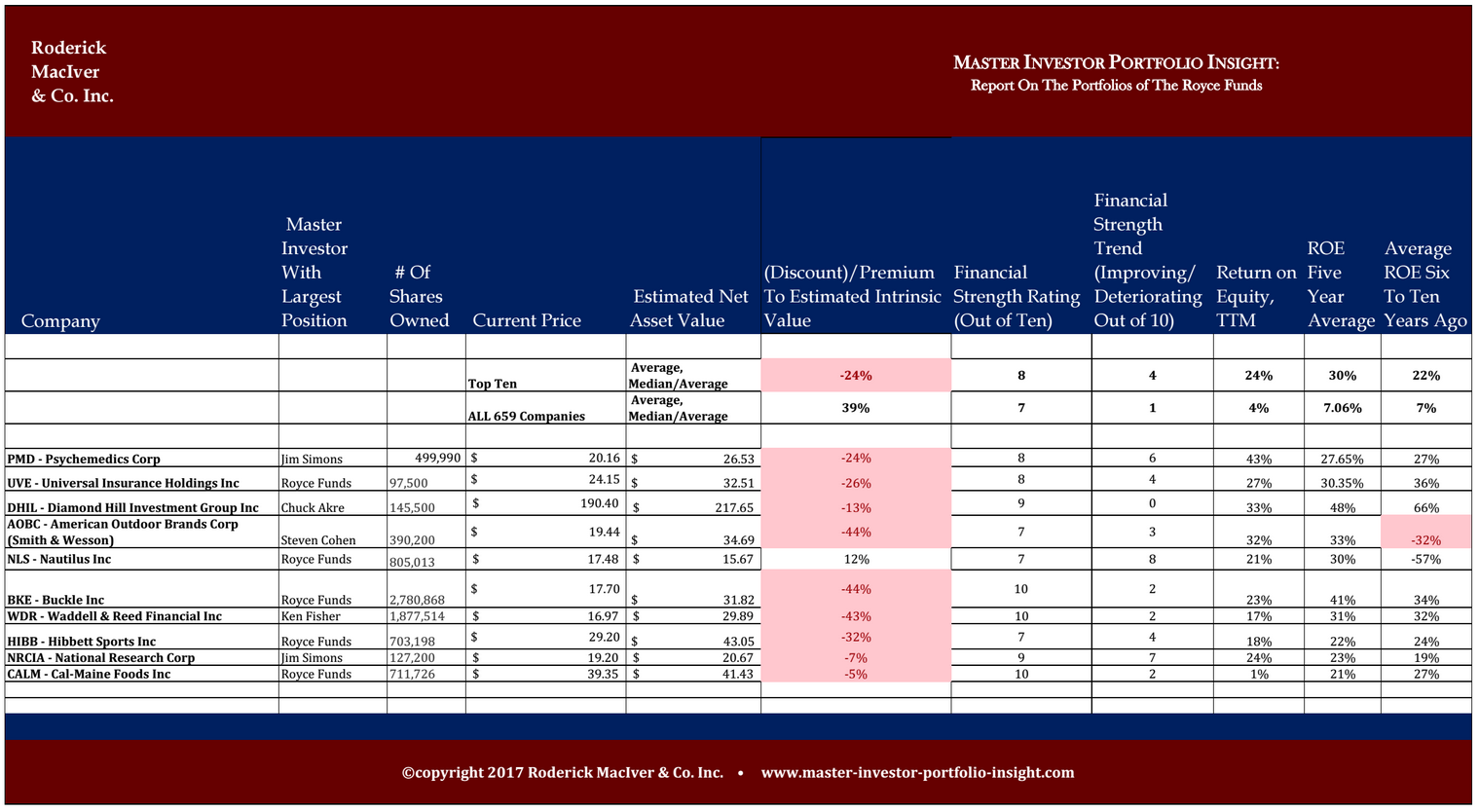 Editor's Note: This article discusses one or more securities that do not trade on a major U.S. exchange. Please be aware of the risks associated with these stocks.