With bulls failing to reach a majority in the weekly AAII sentiment poll for a record 116 straight weeks, one would think that the sell-off earlier this week would have sent bullish investors scrambling like a bunch of cockroaches. The reality was somewhat different, though. In this week's survey, bullish sentiment actually ticked higher, rising from 31.17% up to 35.28%. True, that's barely even a third of the total, but given the fragile state of investor sentiment, it is not what we would have expected.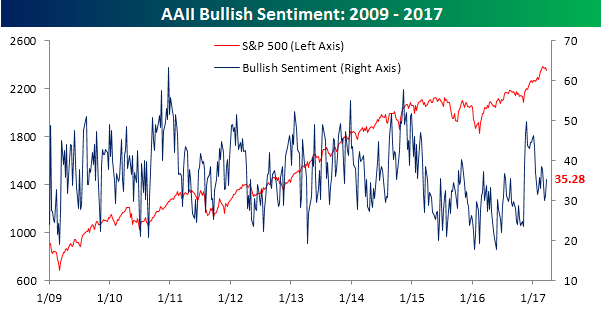 Bearish sentiment saw an even larger move in the opposite direction. As shown in the chart below, bearish sentiment declined from 38.7% down to 30.5%. That's the lowest weekly reading since early February, the largest one-week decline since early October, and the largest two-week decline since February 2016. That's quite a thaw in the bearish camp!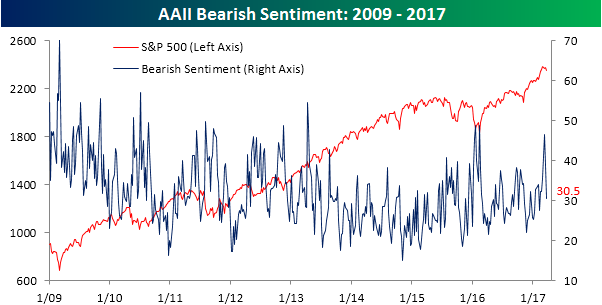 Thanks for reading the article. Follow our account to get our articles as soon as they're posted to Seeking Alpha. To get our full newsletter, sign up for Bespoke Newsletter PRO. Subscribers to that service get access to Bespoke's model stock portfolios, actionable data-driven insights, and in-depth analysis of everything that drives the markets, among other things.