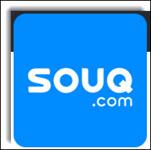 Quick Take
Online retailer Amazon (NASDAQ:AMZN) has reportedly acquired Middle East Souq.com for around $650 million. The acquisition promises to provide Amazon with a substantial presence in the growing region which is believed to generate over $20 billion in e-commerce sales annually.
Assuming the deal is confirmed at the reported price, Amazon will have notched a significant win as part of its increasingly global footprint expansion.
Target Company
UAE-based Souq was founded in 2005 by CEO Ronaldo Mouchawar to provide an online marketplace and fulfillment service for the Arab world, selling apparel, consumer electronics, household goods and numerous other product categories.
Souq.com offers localized websites for the UAE, Egypt, Saudi Arabia, Kuwait, Bahrain, Oman and Qatar.
Below is a brief video about the company:
(Source: Souq.com)
The company had raised at least $425 million in several funding rounds from investors including Naspers, Tiger Global Management, Baillie Gifford, IFC Venture Capital Group and Standard Chartered Bank.
Valuation in its most recent funding round in February 2016 was reported to have been $1 billion. If so, and if the acquisition by Amazon was for around $650 million, the deal would have been a poor outcome for its late stage investors.
Souq had been known to want to expand into media streaming services, a la Amazon, but had not announced any services yet. The company was not without competitors in the Middle East, which included Wadi.com and others.
Acquisition Terms, Rationale and Commentary
The acquisition, which has been reported by several mainstream news organizations, is believed to have been finalized after several months of on and off discussions between the two firms.
The Financial Times has reported the price as "more than $650 million", but neither company has confirmed the transaction or the amount at press time. The main rationale for the deal appears to be that it would provide Amazon with a strong geographic presence in the growing Middle East market.
Additionally, operating in the Middle East requires significant regulatory knowledge and approvals, which can take time to acquire. Also, mobile penetration is strong in the region, which enables Souq to provide Amazon with a launchpad for other mobile-intensive service offerings beyond commerce.
Amazon has recently increased its investment in overseas markets, announcing multi-year billion-dollar investments in large markets such as India.
The Souq deal would appear to continue that focus on expanding its geographic footprint by either organic growth or acquisitions.
With the Middle East continuing to be a politically volatile region, it makes sense to acquire localized operating knowledge and capabilities rather than the wholesale transplanting of Western personnel and business processes.
Western firms in other industries are pursuing joint ventures or acquisitions in the MENA region as a way to expand their presence while retaining local talent and institutional knowledge.
I write about IPOs and M&A deals. Click the Follow button next to my name at the top of this article if you want to receive future articles automatically.
Disclosure: I/we have no positions in any stocks mentioned, and no plans to initiate any positions within the next 72 hours.
I wrote this article myself, and it expresses my own opinions. I am not receiving compensation for it (other than from Seeking Alpha). I have no business relationship with any company whose stock is mentioned in this article.