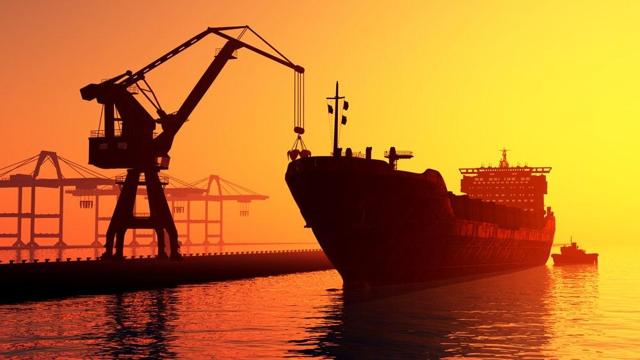 Source: Stock Photo
Recently, I wrote about the implications of the majors taking an increasingly large position in the U.S. shale sector, with the primary focus being on the low-cost Permian basin. Leading the way are Chevron Corp. (NYSE:CVX), Exxon Mobil (NYSE:XOM) and Royal Dutch Shell Plc (RDS.A, RDS.B).
Shell is developing its Bongo 76-43 acreage, Chevron is committed to increasing shale output 30 percent annually, and Exxon will spend about a third of its 2017 production budget on shale.
Some of the larger pure shale play companies are also boosting spending, with EOG Resources Inc. (NYSE:EOG) saying it'll increase capital expenditures in 2017 by 44 percent to approximately $3.9 billion, and Continental Resources Inc. (NYSE:CLR) by 68 percent, to $1.95 billion.
For the integrated majors, the increase in shale exposure will benefit them as much as any other company if the price of oil remains under pressure, as the lower costs will spread across all of their upstream assets.
Other high-cost assets are already in place, and whatever the direction of the price of oil, the costs are locked in. That means even if prices remain under pressure, their shale exposure is actually improving their performance; although it has to be weighed against the performance of other assets. This is why increasing the percentage of shale oil as part of their overall portfolios is so important.
With the integrated majors and large, pure shale producers having no problems with the availability of capital, the ongoing pressure on oil prices will be detrimental to the smaller shale producers struggling to boost production and revenue. With a lot of debt maturing in 2017 and banks getting more skittish about companies being able to meet their obligations, I think the credit market is going to tighten for all but the larger producers, which means 2017 could be the make or break year for shale independents.
I'm not going to pursue it in this article, but banks or financial institutions that lend heavily to shale producers should be monitored carefully.
Big Oil will start to dominate shale production
In my view, the days of the smaller shale wildcatters and independents are over. The majors and large shale producers will start dominating the segment. There will, of course, be a limited few exceptions to that rule, but this is going to be the trend from now on.
This has significant implications for the oil industry. The positive is it'll be easier to measure the production levels from shale because of consolidation and the growing percentage of output coming from the large producers. The negative is the companies with the strongest balance sheets are taking over the shale industry, and that means they're less susceptible to the price swings of oil because they have the credit and availability of capital to grow under most oil price environments.
The latter is negative as it means they can continue to increase production because they can make a profit with the price of oil much lower than they were able to in the past. This is the ominous part of the success of American shale. It's also why the influence of OPEC, as proven by the weak market response to production cuts, is quickly evaporating.
While it was enjoyable and profitable to watch the Wild West of oil return to the American and global markets, those days are starting to disappear and are going to gradually be replaced by a maturing shale sector. That means more oil and more predictability. This isn't going to happen quickly, but we've already entered that phase, as the majors invest heavily in shale in order to generate lower costs and breakeven points.
What to look for in smaller shale producers
This, of course, doesn't mean the smaller shale producers won't be profitable or good businesses, but there won't be as many of them as in the past, and investors will have to be far more selective than before, when the tide was raising all ships.
All I want to know is what their potential for future earnings is. In my view, there are four vital things to look for to give an accurate assessment of a company.
The first is whether or not the company can continue to make money if the price of oil remains low. If it can't, it doesn't have a future, and there will be a lot better companies to take a position in.
The metrics I'm looking at to determine future earnings and whether it can make money at a low price of oil are these: How much cash does a company hold, what is its debt load and - probably most important - does it have healthy margins. Personally, I wouldn't dive any further into analyzing a company if those factors aren't in play.
If the balance sheet of a company is weak, it'll have trouble raising enough capital to invest in growth. It's unlikely we'll see much more in the way of raising equity and further diluting shares. Again, even if a company does that to raise capital, it suggests a lack of ability to access the credit markets, which means it has fundamental problems that need to be fixed. It also means the company is overly reliant on the price of oil climbing in order to survive, let alone grow.
In the short term, debt maturities are also important, as a lot of debt is due to mature in 2017, and even if there is refinancing or extensions, it doesn't take care of the underlying problem of needing oil prices higher in order to compete.
Conclusion
We're in the next phase of the U.S. shale industry, and it will result in a lot more oil being produced over the next several years. With oil majors aggressively entering the market and ramping up production, it's making it a more formidable market than it was when it was disrupting global oil markets with numerous smaller companies.
There won't be the struggle to access capital as many smaller producers had in the recent past, and there will be fewer bankruptcies as the market corrects itself. The stronger players are starting to emerge, and it's those that have been willing and able to increase efficiencies and productivity while the price of oil was low.
Now they're emerging much stronger than they were, and that means U.S. oil is close to becoming the global production leader, and when it does, it'll completely take over the direction of the price of oil. It already is the swing producer, and it'll continue to put extreme pressure on OPEC and others as it lowers costs to a level where it can compete with almost anyone.
Over the next couple of years, as the U.S. shale sector continues to work through these changes, it'll keep things volatile. But once the transition period to larger producers dominating the market is over, it'll provide a much clearer picture of supply and demand.
This should stabilize oil, but it doesn't necessarily mean the price will climb significantly as many have suggested. As mentioned earlier, the major disruption in the market is from the ability of shale producers to generate a profit with the price of oil lower, while raising productivity.
That has taken away the power of OPEC to influence oil in the way it has in the past, and with a lot more oil coming from the U.S., it's going to find itself increasingly on the defensive as the highly competitive shale producers go after global market share.
Disclosure: I/we have no positions in any stocks mentioned, and no plans to initiate any positions within the next 72 hours.
I wrote this article myself, and it expresses my own opinions. I am not receiving compensation for it (other than from Seeking Alpha). I have no business relationship with any company whose stock is mentioned in this article.