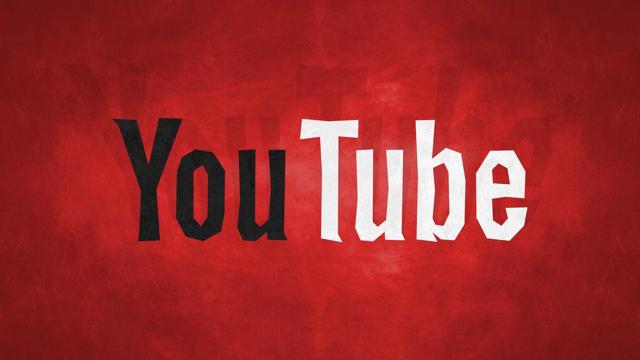 Source: YouTube
Google (NASDAQ:GOOGL) has been on the defensive ever since the revelation that an unknown number of ads were being placed against questionable content on YouTube. There has been a lot of hoopla in the media about it, but in reality, it appears to be disproportional to reality, which causes me to believe part of it is from the simmering tensions of advertisers that has been boiling beneath the surface for years.
As Google executive chairman Eric Schmidt answered when asked if it can keep ads from completely being placed against undesirable content, he said: "We can't guarantee it but we can get pretty close."
Besides the obvious push by competitors and opponents of digital advertising control by Google, and secondarily Facebook (NASDAQ:FB), which for the most part dominate the market, the other two reasons for the issue being raised are the limitations of current technology and the bifurcated world we live in; one person's hate, in some instances, can represent another person's worldview. This is especially the case with religion.
The competition issue
As Mashable recently noted, chief marketing officer at Procter & Gamble (NYSE:PG), Marc Pritchard, has been very critical of the digital ads model.
He said this at an Association of National Advertisers meeting in early 2017:
"The days of giving digital a pass are over. It's time to grow up. It's time for action."
A lot of that type of talk has been reiterated over the years, with nothing the industry can do about it because of the efficiency and domination of first Google, and secondarily, Facebook.
There has also been a lot of coverage concerning the removal of advertising from YouTube and other Google outlets by Verizon (NYSE:VZ) and AT&T (NYSE:T). The companies said in statements they won't resume advertising "on YouTube and Google's display network until they are reassured that their ads won't play ahead of videos with objectionable content." They are two of the top four advertisers in the U.S.
What isn't being reported much is the fact Verizon and AT&T are both building out their own ad network businesses to compete against Google. They have a vested interest in keeping the issue in the media headlines for as long as they can.
That's a double-edged sword, though, because if Google can't completely control where ads are placed, it's highly unlikely they will be able to also. It could come back to bite them if their ads are found to be placed against questionable content as well.
It won't matter in the final outcome for Google, but I, for one, would like to know what it was that triggered the "investigation" by The Times in the U.K. concerning ad placement.
One thing for sure, its competitors are taking full advantage of the situation at the public relations level, but over time, I don't see how it will help those that are trying to compete in the digital ad sector against Google. It gives the entire sector a bad name and points to limitations.
For some, of course, this is the desired outcome, as they attempt to draw advertising dollars away from digital back to the old-school way of marketing. It also points to the weakness of Google's competitors, who can't come close to matching its expertise.
How Google is handling it
Since there is no way Google can guarantee ads won't, in some cases, be placed against content advertisers don't want their brand associated with, all it can do it communicate to its customer base how it can limit the occurrences.
What Google has stated it'll do is, first, tighten up its policies, and second, hire more people to take oversight of the ads. Until AI makes further advances, that's about all it can do.
The point is, it can do better, but Google - and others - will never be able to honestly guarantee perfect ad placement.
I think how Google is handling it is correct. If its competitors want to push the issue further, they'd be sowing the seeds of expectation of perfection they wouldn't be able to execute or follow through with either.
Cost to Google
It really doesn't matter how this happened or why it's being disproportionately covered by the media; the fact is there were issues at hand, and fairly or not, it has affected Google, and it will have a short- and long-term impact on the performance of the company. The short-term impact shouldn't last too long, as the next big media story will cloud interest. Where it will have a longer-term impact is on the cost side of the business, and it'll have to hire a substantial number of people to better monitor the content and ad placement. This means YouTube specifically, at the time it was ready to be a significant revenue and earnings stream for Google, will be under margin and profit pressure from the costs associated with the new hires.
Depending on the baseline being worked from, the short-term effect on Google could vary. But even under the worst-case scenario, it's not going to have meaningful impact on the $79 billion in revenue Google generated from ad sales in 2016.
As Mizuho Securities analyst Neil Doshi points out, even if YouTube were to get revenue slashed by as much as 10 percent, it would account for less than 1 percent of total sales; and he's working from a high baseline of $12 billion in gross revenue in 2017. That's higher than most estimates I've seen.
My thought is even under a 10 percent drop, it would probably represent less than one-half of one percent of overall ad revenue.
Conclusion
Investors need to understand that because the participants in the alleged revolt are primarily marketers, they know how to play the media to make the story go viral and seem far more important than it really is.
Think about it. Google's YouTube ad business, under some circumstances, has video placed against content brands don't want it to be placed against. I'm not sure why this is even a story. I've been writing about YouTube for years, and this has been one of the concerns for a long time. Why it's being presented as more important now than before is what I'm a little suspicious about.
As mentioned earlier, I think it's because the world is far more divided than it's been for a long time, and after defeats with Brexit and rising populism, people are getting more surly and antagonistic than normal.
This is about a lot of things that have been boiling under the surface coming to a head all at once. It's the frustration over Google's competitors not being able to compete effectively against the tech giant, it's about a world going through enormous changes, and finally, the inability of existing tech to perfectly match content against ads.
Google will be able to improve, but it won't be able to absolutely guarantee there won't be future instances of this kind that occur. Again, if its competitors want to push the issue, they'll be putting themselves in the place of having to provide an unachievable guarantee.
It's not going to be long before this blows over, and it shouldn't cause much in the way of losses for the company.
Disclosure: I/we have no positions in any stocks mentioned, and no plans to initiate any positions within the next 72 hours.
I wrote this article myself, and it expresses my own opinions. I am not receiving compensation for it (other than from Seeking Alpha). I have no business relationship with any company whose stock is mentioned in this article.